Ford has finally showcased its much-anticipated Next-Gen Ford Ranger Raptor. This high-performance 3.0 twin-turbo Ranger Raptor is described as the ultimate Raptor experience with smarter technology, next-generation hardware and technical precision beyond any previous vehicle.
Ford has implemented a new twin-turbo 3.0-litre EcoBoost V6 engine into the Ranger Raptor. It is capable of producing 292kW and 583Nm of performance. The new engine boasts a compact graphite-iron cylinder block which Ford says is 75% stiffer than the iron used in traditional castings. The engine is also capable of delivering an immediate response to throttle inputs for an anti-lag boost on-demand experience.
The Ranger Raptor Baja model now keeps the turbocharges spinning for up to three seconds after the driver backs off the throttle allowing for faster resumption of the accelerator.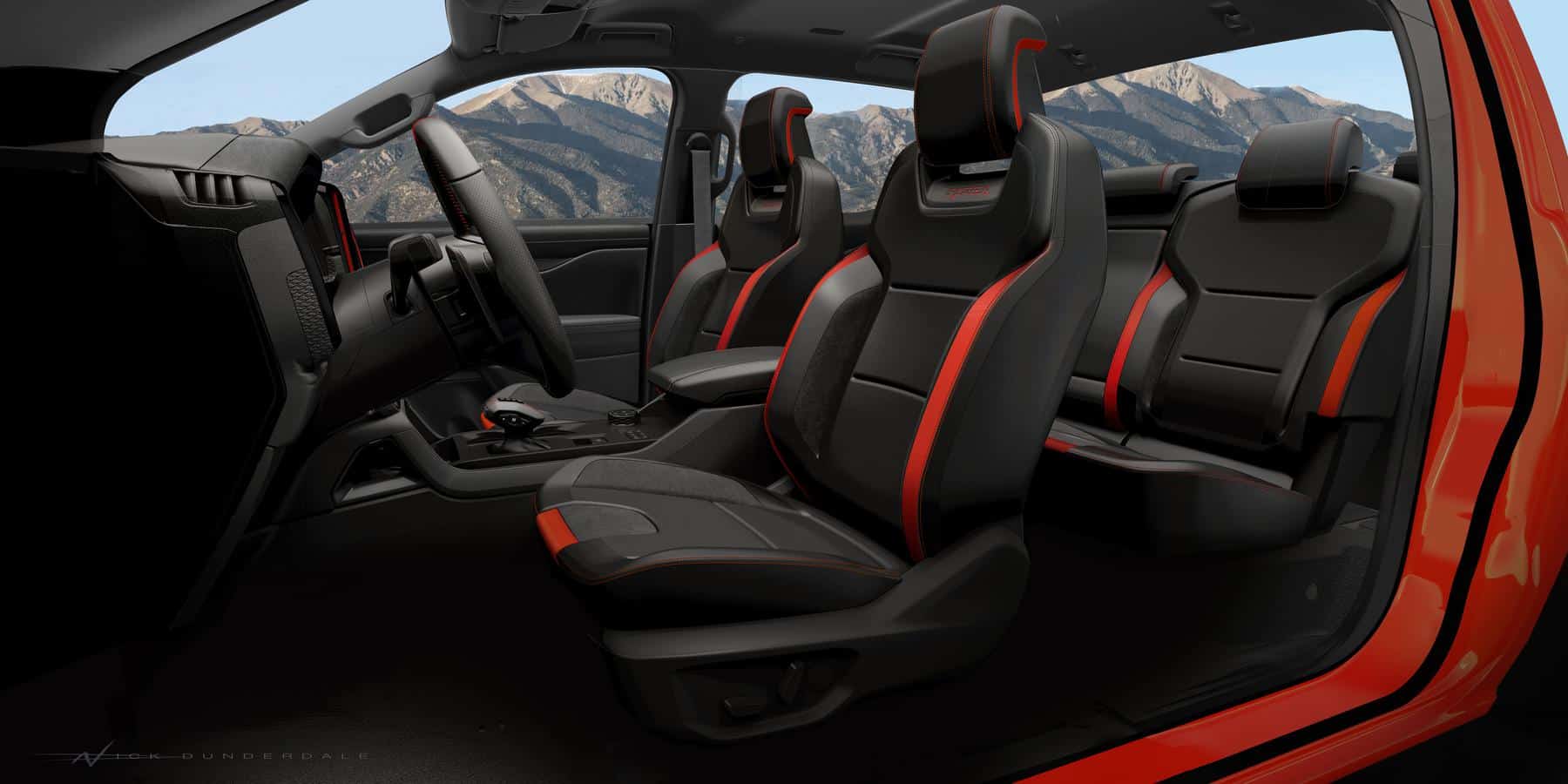 The new 10-speed automatic transmission sees each gear programmed with its own boost profile too. This means the engine is capable of all sorts of terrains including gravel, dirt, mud, sand and more. The Next-Gen Ford Ranger Raptor also packs an electronically controlled active exhaust system that can be tweaked to output different sounds depending on your preference. You can choose between Quiet, Normal Sport and Baja.
Quiet – Designed to prioritise quietness over performance and sound. Great for keeping the peace with neighbours on early mornings.
Normal – Intended for everyday use, this profile offers an exhaust note with presence while not being too loud for street use. This profile is applied by default to Normal, Slippery, Mud/Ruts and Rock Crawl modes.
Sport – Offers a louder and more aggressive note, for when you want to shake things up a little.
Baja – This is the most aggressive of the exhaust profiles in both volume and note. It behaves more like a straight-through system in this setting and is intended for off-road use only.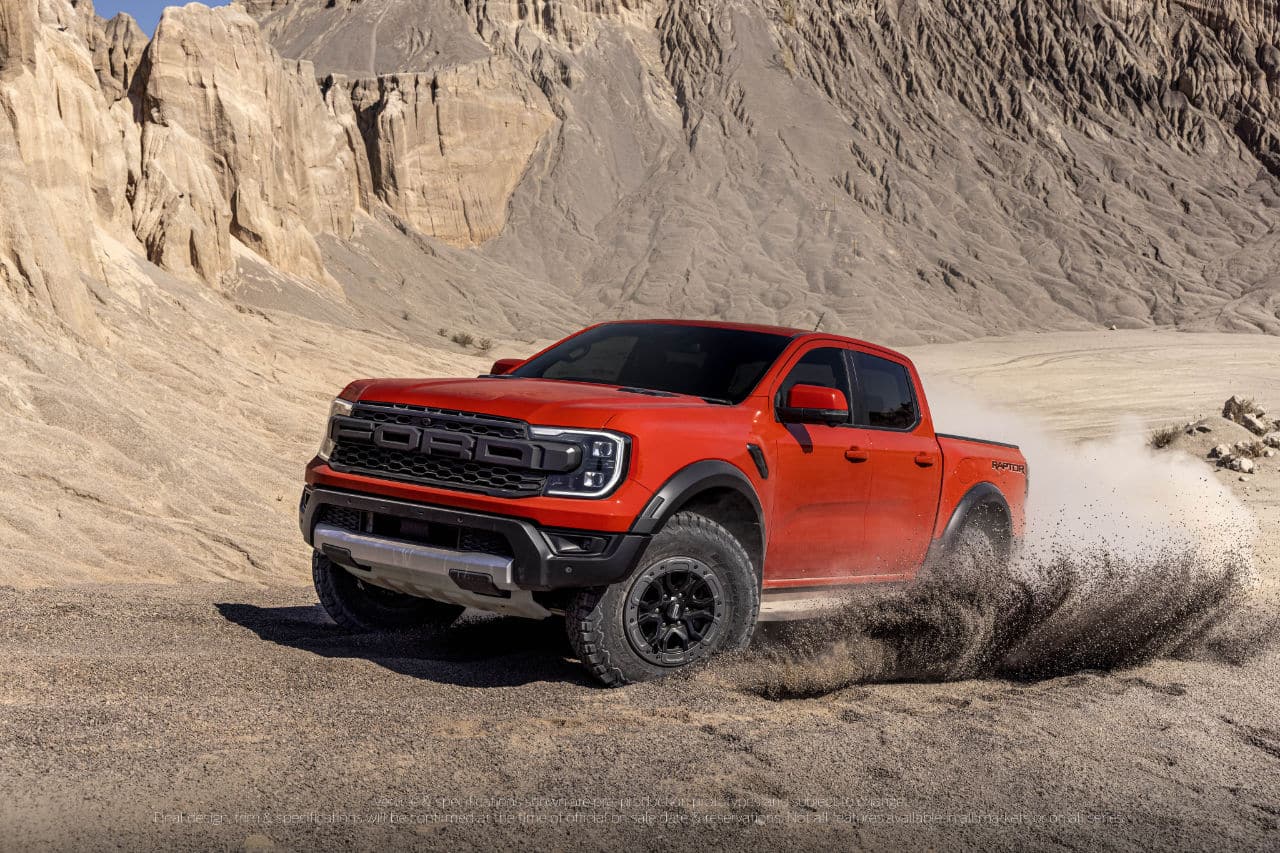 Ford has changed the overall design of the Ranger Raptor to include its iconic "next-gen" finishes. This includes the new Ford C-clamp headlights and bold FORD lettering on the grille. The matrix LED headlights with LED daytime running lights push lighting performance to the next level. These lights now boast dynamic bending, glare-free high beam shine and dynamic levelling.
Ranger Raptor boasts a fully digital cabin, with a high-resolution 12.4-inch digital cluster and 12-inch centre touchscreen boasting Ford's new-generation SYNC 4A connectivity and entertainment system, which offers both Apple and Android wireless smartphone connectivity. A Bang & Olufsen sound system provides the soundtrack to your next adventure.
When it comes to the body, the Next-Gen Ford Ranger Raptor packs a unique chassis. The all-new tough, lightweight aluminium upper and lower control arms, long-travel front and rear suspension and refined Watt's link rear end have been designed to deliver more control across rough terrain at high speed.
We don't know the exact release date or pricing for the Next-gen Ford Ranger Raptor at the moment but as soon as we hear more we will share an update. Watch the official reveal trailer below.
Source: YouTube / Press Release