Nintendo has announced a brand new version of the Switch, the Nintendo Switch Lite. What makes it so light? Well, it is literally a smaller and cheaper model than the larger Switch and it has been built only for handheld gaming.
The Nintendo Switch Lite is set to retail for $199 (awaiting local pricing) and designed as a less expensive alternative to the original console/tablet hybrid.
[su_youtube url="https://www.youtube.com/watch?v=jZOPC6J4fAA"]
You cannot connect the Nintendo Switch Lite to the TV at all as it does not come with a dock and does not support video-out. The Joy-Cons are also built right into the device with no way to remove them.
RELATED: Did the Nintendo Switch Mini leak?
The Nintendo Switch Lite is also said to come with improved battery life due to a more power-efficient chip as well as the lack of Joy-Cons using the device's battery to charge during play. The Lite no longer as a kickstand as it is built to be played in handheld mode at all times.
The Nintendo Switch lite will come in three colours – yellow, grey, and turquoise as well as a special Pokemon Sword and Pokemon Shield edition. It seems they have been built with a matte material. As for the display, it is a bit smaller than the original with a 5.5-inch display compared to the 6.2-inch.  It still outputs 720p during gameplay.
Nintendo says there's no performance difference between the two consoles and they are largely identical and designed to live alongside the other Switch. You can still use the same accessories with the Lite including other Joy-Con controllers, the Switch Pro Controller, and Poke Ball Plus.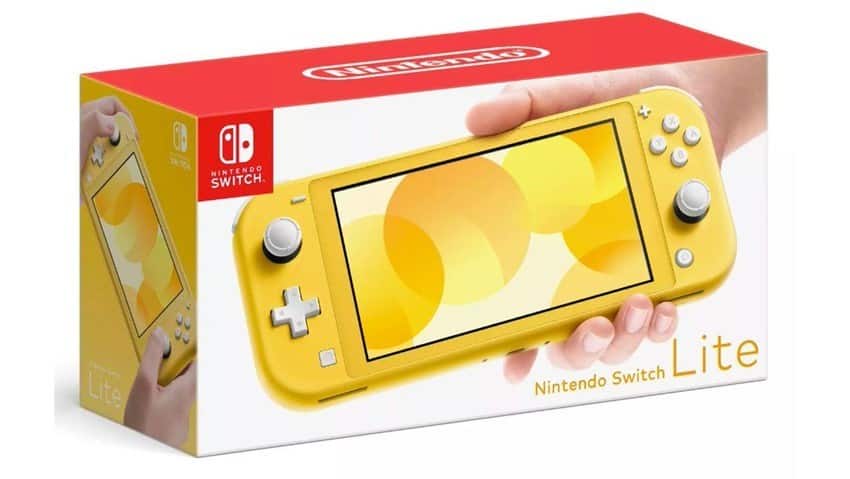 The Lite is set for release on 20 September 2019. We will update you as we learn more about the local release date and pricing. Would buy one? Let us know down below.