One Punch Man season 3 has officially been announced. Details are unfortunately quite scarce outside of the announcement, though rumours seem to indicate that it will once again be shifting production studios from J.C. Staff to Bones, the animation company responsible for My Hero Academia and Mob Psycho 100.
One Punch Man is based on the popular manga by author "ONE." It received a critically acclaimed anime adaptation in 2015 from Death Note studio Madhouse. However, it shifted production studios to J.C. Staff for its second season, which left a lot of the fanbase divided over its underwhelming animation and storytelling.
New rumours seem to suggest that Bones will be animating the third season of One Punch Man, leaving J.C. Staff. This makes sense as Bones also animated Mob Psycho 100, another popular manga from the same author. The rumour originated from a purported Japanese leaker from NHK in July, who claimed that the announcement of the anime's third season would arrive between the manga chapters 169 and 170 – which did come true. The same leaker also mentioned that Bones would be handling animation duties.
At the time of writing, Bones is currently working on Mob Psycho 100 season 3 and My Hero Academia season 6. The studio is renowned for its striking animation and high-quality production, which seems to fit One Punch Man's exaggerated style a lot better than J.C. Staff, which mostly makes more tamed dramas and comedies in comparison.
The big questions are which production studio will be handling it and what exactly will season 3 cover from the contents of the manga. A lot of chapters have passed since where season 2 of the anime ended, so it will be interesting to see how the next studio handles the major arcs and events going forward.
One Punch Man season 3 is currently in production. Check out the new poster below.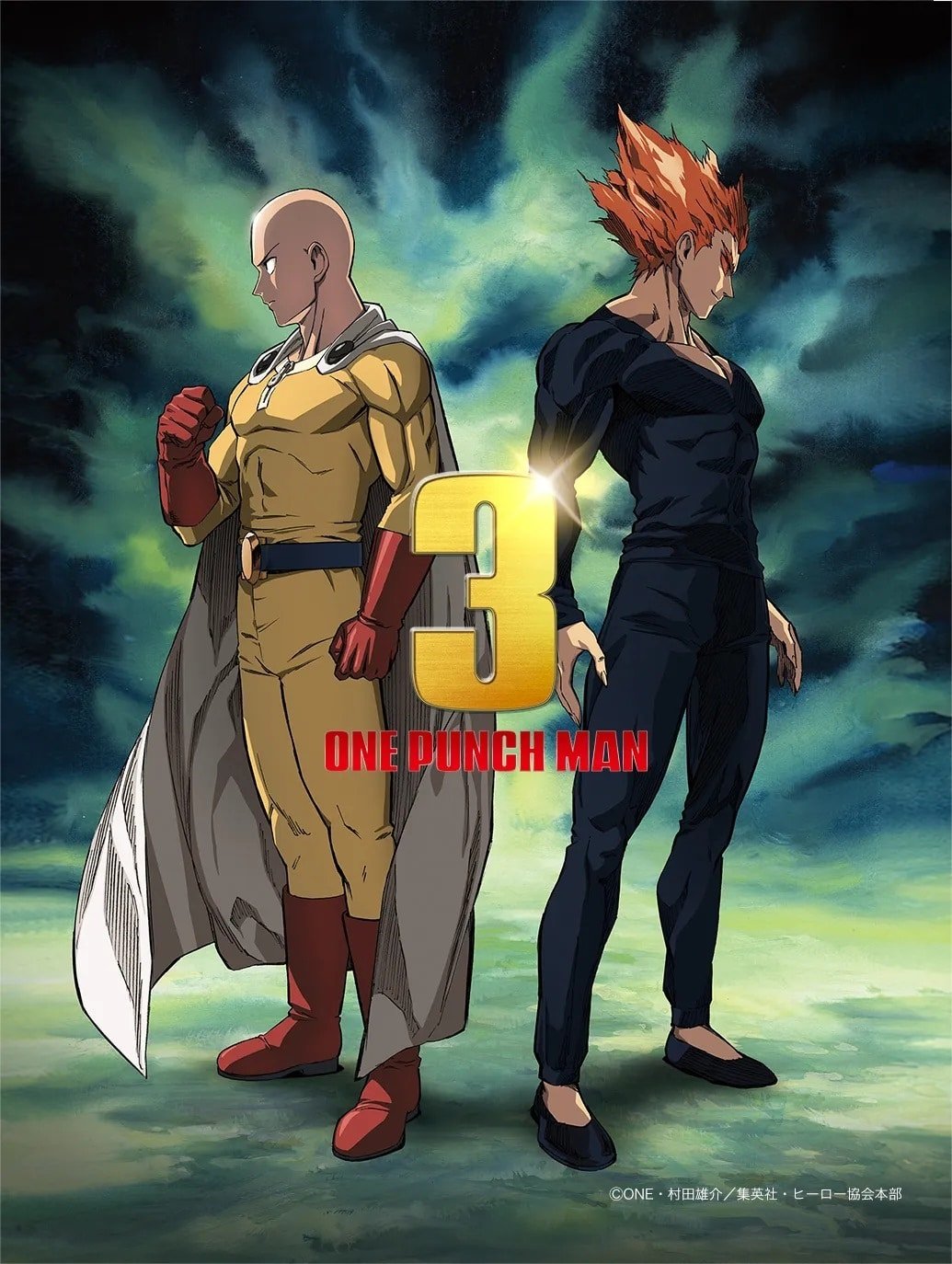 Source: Anime TV