Remember that third-person shooter RPG that had suffered from an abysmal, unbalanced launch called Outriders? Well, almost eight months after its release, People Can Fly are releasing a free giant update called Outriders New Horizon that aims to fix its end-game content and add new features to the mix. The Outriders experience relies heavily on its end-game grind and up to now, players would have to complete these end-game Expeditions as fast as possible in order to rack up rewards. However, that is changing.
The reworked Expeditions mode now scraps all time-based rewards in Outriders and offers more rewards for playing them. Players can still enable the timer if they enjoy the thrill of the race but it won't affect your rewards at all.
The biggest push in the latest Outriders update is to allow players the freedom to go into any Expedition they want without having to build a specific character to do so. It will now take the same amount of time to complete a long Expedition as it would multiple shorter ones. In addition, the recent tweaks to the legendary loot drop will help boost this change as players will now get more loot and fewer duplicates.
People Can Fly are also tweaking the final Expedition called The Eye of the Storm. After completing it, players will now get to choose from three legendary items instead of the randomly dropped loot. Tiago, one of the game's merchants will also now allow players to buy random legendary gear for their maximum gear level using drop-pod currency. He will also have an option for re-rolling his current legendary inventory.
The Outriders New Horizon update doesn't only just fix the current content but also adds new stuff. After the update, players can play through four new raids, collect new gear for all four Outriders classes and enjoy new balance changes. The first raid is called The Molten Depths and is set in a frozen cave. This is the entry-level raid. There are three other available at higher World Tier levels. The final one is called The Wellspring and is available at tier 12 and sees players infiltrate a settlement in a sandstorm to find hidden loot.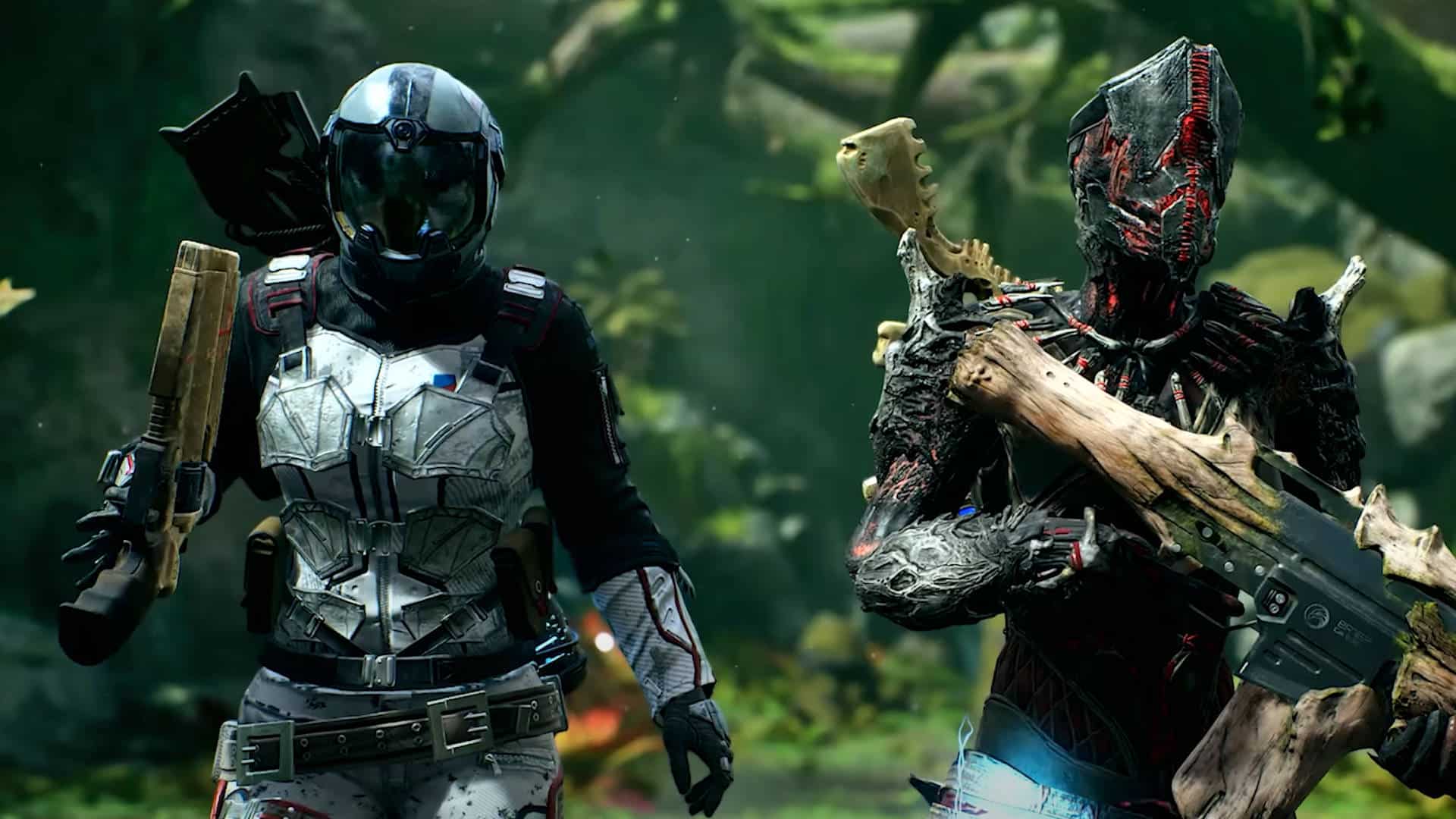 There's also a new transmog system coming to Outriders that lets players change the look of every item they can equip. You can also use other skins from other classes in the game too. This means your current character can look like a Technomancer even if he is a Trickster. The transmog system requires that players pick up the item at least once to have it available to equip the style.
The Outriders New Horizon update launches today, 16 November for all players. It brings with it loads of new content and fixes and balance changes throughout the game. If you have been craving some looter-shooter action, give this a go. People Can Fly are giving away free unique legendary armour pieces to players who log into the game from today up until 22 November.
Check out the full breakdown of Outriders New Horizon in the deep dive video below.
Source: YouTube