The PS4 has some great social features. Just a press of a button and you can share your videos and screenshots onto Facebook and Twitter. The sharing that you do yourself is awesome but it seems Sony has been sharing your gaming activity known as "Game Event Stories" on Facebook by posting on your behalf even if you never agreed to in the first place. This PlayStation Facebook sharing has become spam for many without them even knowing it.
RELATED: FrameView is NVIDIA's Own Framerate Capture Tool – Get it For Free Now
The incident has been happening to me over the past few weeks where whenever I opened a game (I jump around a lot of games in one evening), Sony would post on my timeline a link to the game I just opened and the link would take users to the PlayStation Store where they could purchase the game.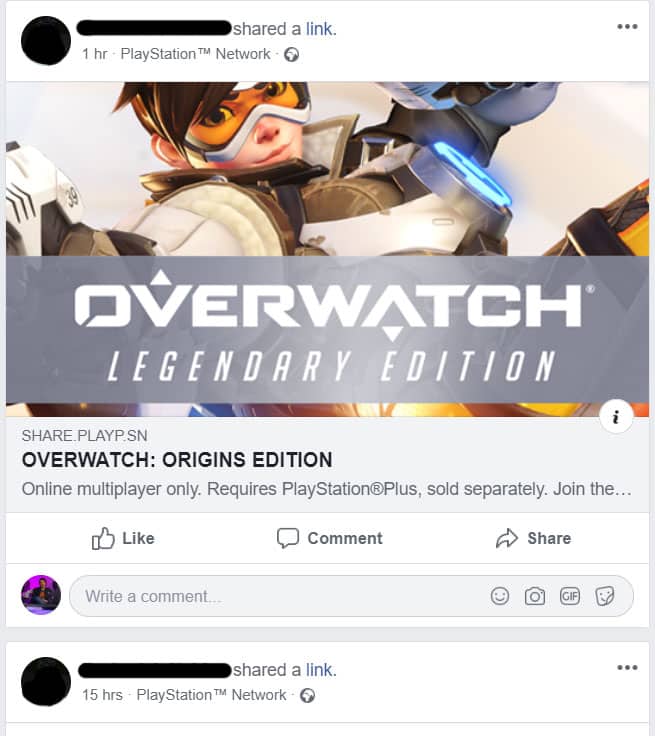 Now, I would be okay with this if I wanted it to happen but I did not. Ever since I received my PS4, I disabled these features as many others did but it seems Sony enabled it again without any consent from its users.
The issue is not just for me you see, countless other friends, who I know it never happened to before had begun posting links to these games they were playing without them even knowing what was going on.
Startup Destiny 2 Forsaken and there would be a shameless shared post on Facebook that everyone could see. Launch five games on one night and they also posted each on Facebook with no context at all. Just a link and an image.
Further investigating, I reached out to those people I witnessed having this Playstation Facebook sharing issue, to ask if they enabled it or what? All of them responded saying they never had this feature enabled at all and they remember they disabled it years ago. They were also quite upset about Sony spamming their feed and going overboard with the adverts.
But the issue began in early June where everyone started sharing the same posts. It was not as if it happened to one person, it just re-enabled for a mass amount of users and chances are, if you ever linked your Facebook account to your PS4 (and disabled the sharing option) Sony has re-enabled it and you have been sharing all your game activity to the world.
I don't know if Sony just enabled a new feature but these "Published Game Event" stories are getting out of hand. I get being able to share a platinum trophy that you just earned and you can shove it in people's faces but every time you open a game Sony thinks it is a "Game Event" and needs to share it on your feed.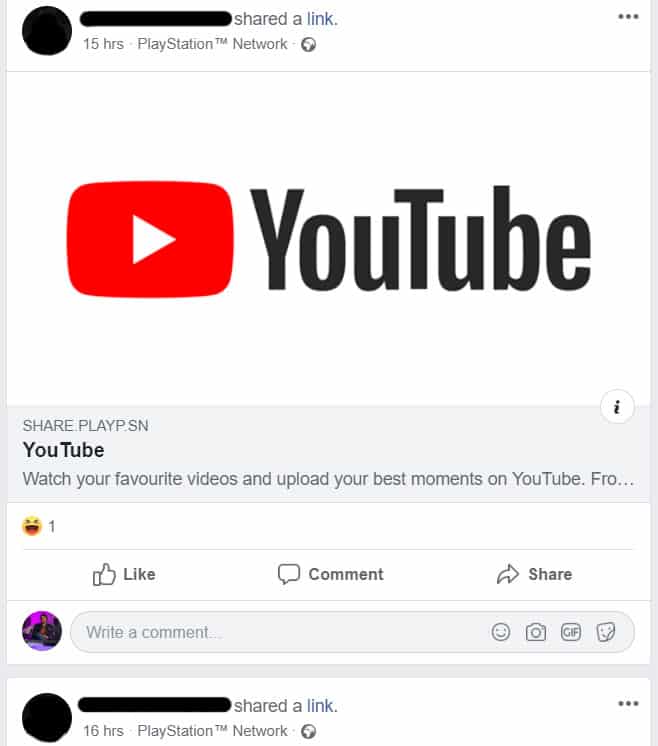 So how do you disable it so you don't share EVERY SINGLE GAME YOU EVER OPEN ON YOUR CONSOLE? Well, follow the steps below to turn off a feature which you probably had turned off already.
Head to Settings on your PS4 console
Select Account Management 
Find Link with other Services
Select Facebook
Even if it says you have never linked your Facebook account to the PSN, just make double sure
Change your Publishing Settings by turning off Publish Game Events Stories
You can also turn off Publish Trophy Stories but this feature has not been found to spam your Facebook
You can also just unlink the whole account if need be by logging out of the Facebook account in your sharing settings.
In a perfect world, this should never have happened. Everyone I have spoken to reports they had no idea Sony was doing it and they went to delete the countless Facebook posts on their accounts. They are also confident they never enabled it and if they did, it would have been sharing all along and not just suddenly.
We pay a lot for video games and hardware and it should be our choice whether to shamelessly direct our Facebook friends to the PlayStation Store to buy the game we are playing or not.
We urge everyone to check their PlayStation Facebook Sharing and their wall wall to make sure Sony has not been sharing these post without you knowing it.