Pokémon GO PvP, or Trainer Battles, have finally been rolled out and the function is live now for level 10 trainers and above. This feature has been in the works for a very long time and should be a great reason to head back to Pokémon GO for those who haven't played in a while.
Related: Bethesda Screws Up Again, This Time With the Fallout 76 Ultrawide Mode
The Pokémon GO PvP feature started being available to Pokémon GO Trainers who are level 40 and up. But the feature soon became available to most Pokémon GO Trainers. The only requirement for a Pokémon GO Trainer to take advantage of these Trainer Battles is to be level 10 at least, which only requires 45,000 total XP.
How To Play Pokémon GO PvP
This feature is available through the Nearby feature, which now has an extra tab for battling along with the existing nearby Pokémon and the raid tabs.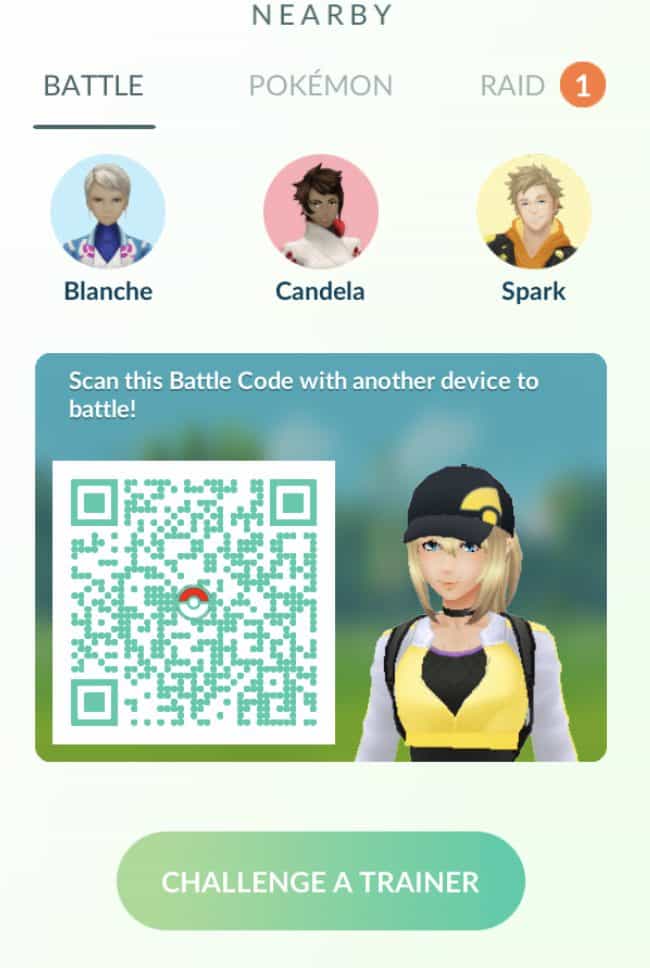 It can also be found in your Friends tab, as a new option to Battle.
The first requirement to take advantage of this new Trainer Battles feature is that you and the other Pokémon GO Trainer need to be in the same location and be Friends. To add a friend – get their Trainer Code and add them. Once Friends, you can challenge them by scanning their battle codes.
If you want to battle other Pokémon GO trainers remotely, you have to have achieved Best or Ultra Friends status. This can be done by sending each other daily Gifts and using the Trading feature.
You can also practice your Pokèmon GO PvP skills by battling AI-controlled team leaders (Blanche, Candela, and Spark).
By participating in this new Pokémon GO PvP feature, Trainers will earn in-game rewards if they battle other real-life Trainers and not the AI-controlled team leaders. These rewards can be earned up to 3-times a day and include the very rare, and very sought-after Sinnoh Stone. The Sinnoh Stone lets Trainers evolve certain Pokémon to their final evolution forms.
Trainers can also join leagues based on their Pokémon's CP.
The attacks Trainers can use with this new Pokémon GO PvP feature, include Fast Attack and Charge Attack, with Trainers being able to unlock an additional Charge Attack.
This feature has been requested by Pokémon GO Trainers for a while now, and it's most welcome. It will give the game a fun new element and will reward Trainers for making Friends with other Trainers, which is awesome and encourages the social element of the popular mobile game.