Sony plans on rolling out PS4 firmware version 7.00 this week that features a range of new changes to the software. The biggest being the chat party improvements and Remote Play capabilities.
RELATED: Marvel's Avengers – Ms Marvel Kamala Khan Revealed as Sixth Playable Character
According to the PlayStation Blog, PS4 firmware software 7.00 will introduce a newly enhanced chat party system that increases the users from 8 to 16, improves network connectivity and audio quality and adds a new transcript feature that will translate voice to text.
The Chat Transcription feature, while only available in the US for now, will allow users to use their PS4 Second Screen App on their mobile devices and convert party voice chat to text. Users will also be able to type text and it will be read aloud to other party members.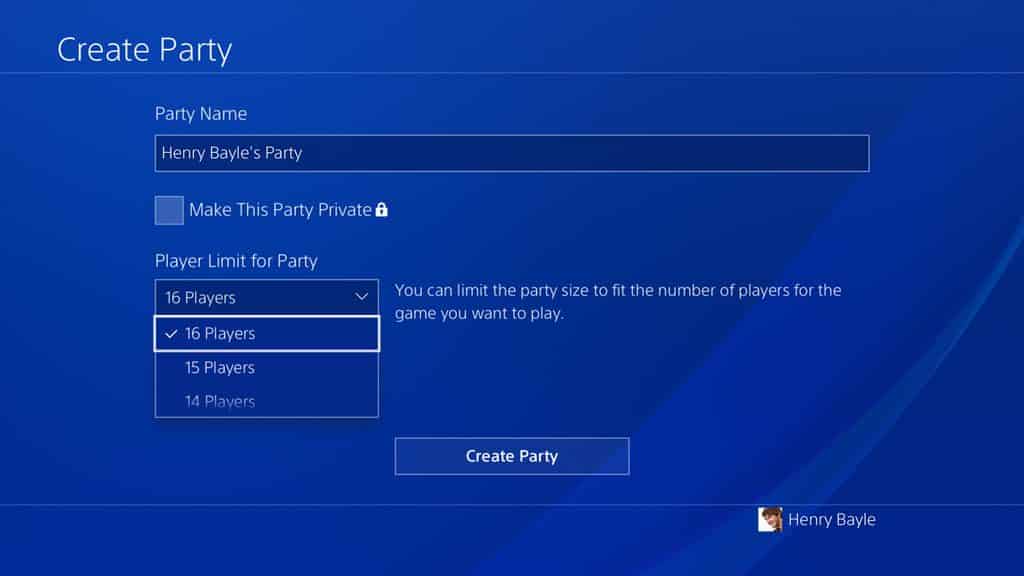 While the Chat Transcription feature is only available in the US, all the other PS4 software firmware 7.00 additions will be available when the update launches sometime this week.
[perfectpullquote align="full" bordertop="false" cite="" link="" color="#003FDC" class="" size="19″]Within the Party feature, you will experience better network connectivity and audio quality. The improved back-end now improves network connectivity and allows users to overcome connectivity issues previously experienced when connecting with other users.[/perfectpullquote]
Sony revealed PlayStation Remote Play support will be arriving for Android phones and tablets running Android 5.0 or higher as well as DualShock 4 support for Remote Play on both Android 10 and iOS 13 devices.
Hopefully, the new chat party improved will fix the terrible NAT issues many faces while joining a party as well as improve on the overall quality of sound and get rid of that terrible tearing sound that plagues users.
Sony has not set an exact date for the release of PS4 software firmware 7.00 other than saying it will release sometime this week. We will keep you posted as we learn more and the release date arrives.