During the first PlayStation 5 reveal event, Sony did not hold back any punches. The console maker announced the biggest next-gen lineup of games we have seen to date including Horizon Forbidden West, Marvel's Spider-Man: Miles Morales, Demon's Souls remake and dozens more. However, the big shocker of the evening was the reveal of the actual console itself. Sony unveiled the PS5 console alongside the accessories including a headset, controller charging stand and media remote.
At launch, Sony will ship two versions of the PS5 console to the public. One of them will contain a 4K Ultra-HD disc drive and the other will be disc drive-less. Of course, the disc model will be a bit larger as the disc slot is situated on the side of the console. The console features a white outer shell with two strips of lights running up the centre which unfolds at the top.  The PlayStation logo is chiselled out of the top right-hand corner making it a hole in the shell. We don't know yet if the console can stand flat or if Sony will include a verticle stand for the device.
Along with the console design, Sony showcased some accessories too. At launch, players will be able to purchase a new improved PlayStation camera, DualSense Controller, Controller Charging Stand, Media Remote and a Pulse Wireless Headset.
We don't know much about the console design either than what we have seen. Sony confirmed that the console can stand on its side by attaching the stand to the centre of the shell. You can see this in am image down below. However, it looks much better standing up right.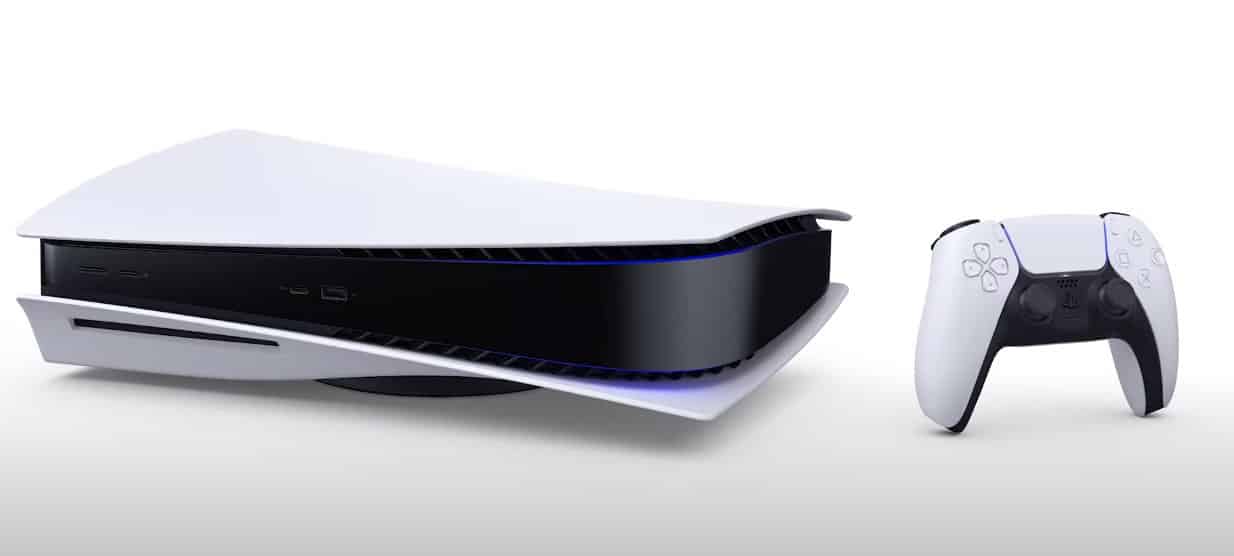 You can look at all the fancy new hardware in a trailer down below;