Any mobile phone is a gaming device to some degree today as iPhone and Android chipsets pack some sort of GPU in them that lets users play and experience gaming to some level or another. Does the world need a dedicated mobile gaming phone? Well, it seems so as a few brands have been jumping on the train in recent months. Razer is one of them and while I do prefer the brand over that hideous ASUS ROG phone, the Razer Phone is a tough sell unless you are a diehard fan of the name.
Razer Phone Tech Specs
Keep in mind that this is the first generation model. The Razer Phone 2 has seen a few tweaks to the hardware but also comes in at $100 more expensive. Some additional features include a Qualcomm Snapdragon 845 compared to the 835, an IP67 rating and an improved camera system. 
Weight: 197g
Dimension: 158.5 x 77.7 x 8mm
OS: Android 8.1
Screen size: 5.7 inches
Resolution: 1440 x 2560
CPU: Snapdragon 835
RAM: 8GB
Storage: 64GB
Battery: 4,000mAh
Rear camera: 12MP + 12MP
Front camera: 8MP
Water and Dust Proof: No
The Razer Phone's standout features from a glance are its display and speaker system. Sure, there is a lot going on under the hood but Razer wants you to know that this 5.7-inch mobile phone packs a 120Hz display and some fancy Dolby Atmos speakers. To be honest, gaming is all about visuals and sound so it makes sense that the Razer Phone prides itself on these two features.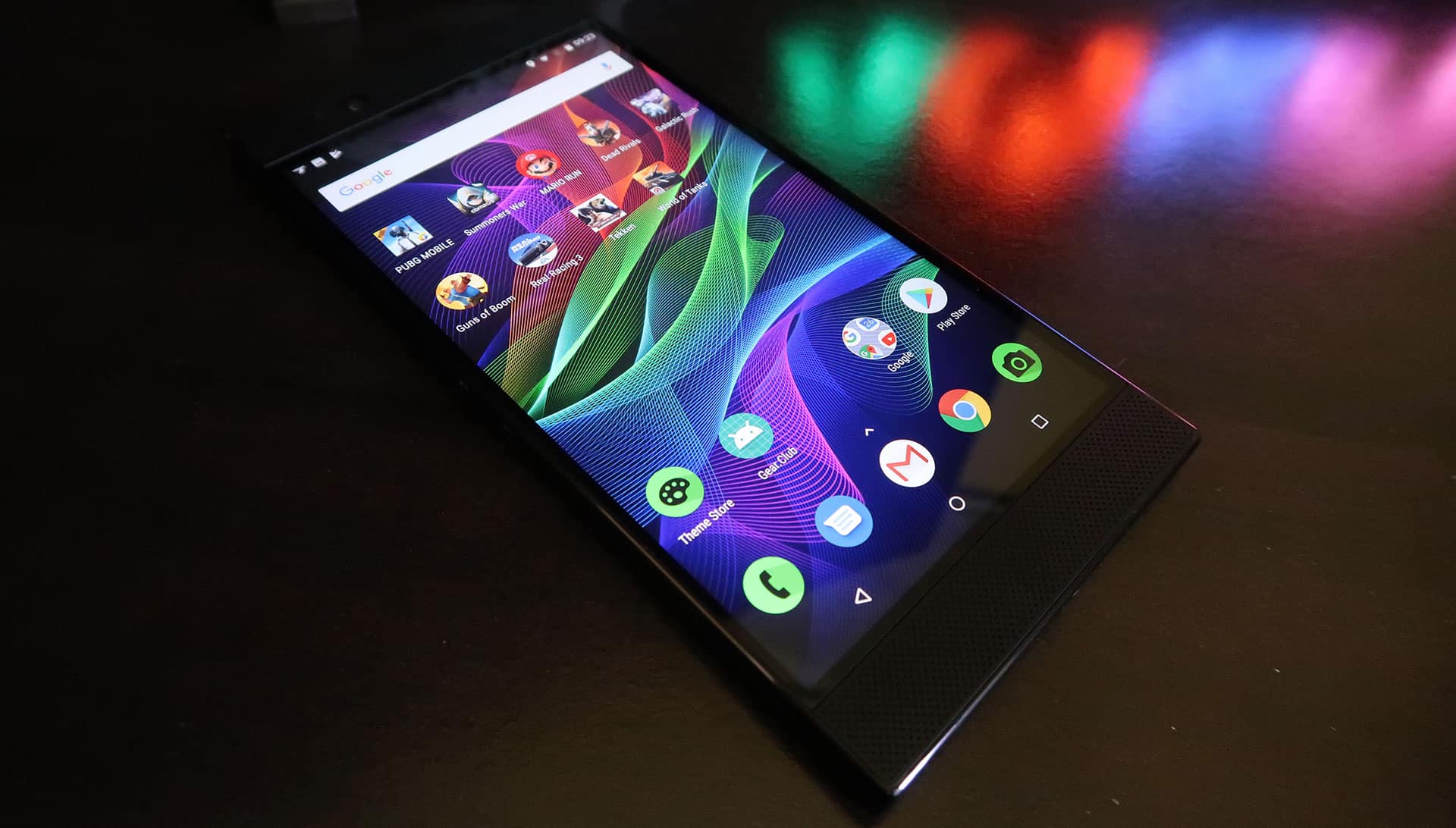 The Razer Phone sells for R15,999 in SA which comes in at the same price as the iPhone XR and a lot cheaper than say the iPhone XS range. However, you are looking at a device released in 2017 so keep that in mind too.
Design and Screen
Boasting a 5.7-inch 120Hz display, the first thing you see on the Razer Phone is its massive screen and it is a gorgeous display. Sure, it makes use of LCD technology instead of OLED or AMOLED but it works and the tech allows for its crispy 120Hz refresh rate. This means that everything you do feels smoother and looks better. Every game you play runs extremely smoothly and it is no doubt the standout feature of the device.
The higher refresh rate does mean less battery life but at least there is an option to reduce these rates between 60Hz and 120Hz in the settings. The screen is bright and vivid which is clearly a vital feature for the phone that relies so heavily on its display. I use an iPhone X every day so it was strange to have a display locked into bezels but those bezels serve a good use as they house the stereo speaker system.
The outside of the device is pretty box-standard. Its a thin phone with no headphone jack, a dual 12-MP camera system and has a fingerprint sensor. Everything that is not the screen or speaker system on the Razer Phone is basic and pretty much you can find better on other high-end devices in 2018. But the overall build of the Razer Phone feels premium. The shell is made from an aluminium casing which wraps around the device. It never felt too slippery either which is great in a day of all-glass smartphones. Don't expect any revolutionary design features here as you will not find them.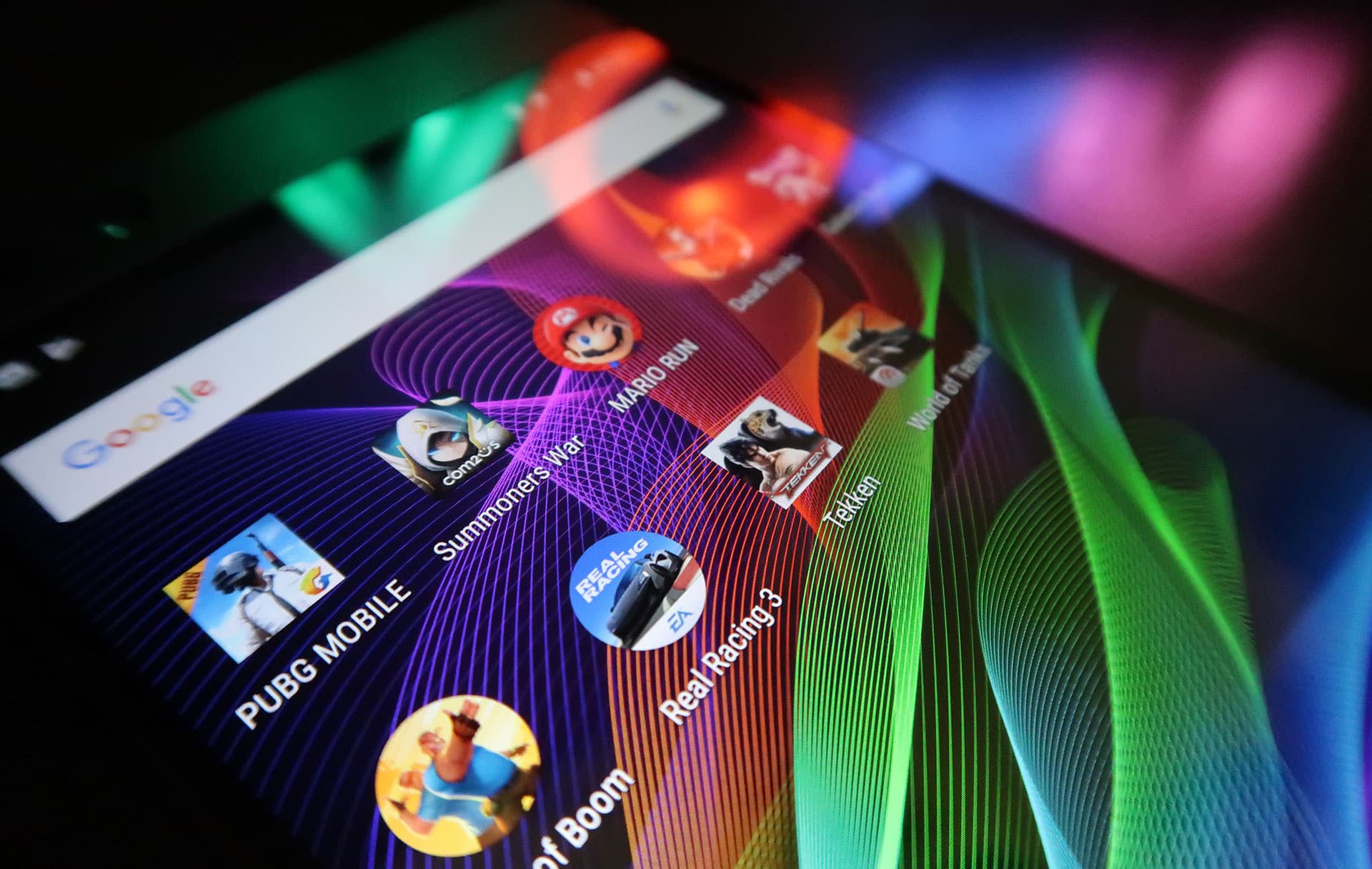 Let's talk about the lack of a headphone jack. I commend Apple for getting rid of the port a while back on the iPhone 7. This was a move towards a wireless earphone/headphone world and it works for them but the Razer Phone is a gaming phone and it makes no sense to not have this port included. Sure, the Type-C adapter to headphone jack is included in the box but gamers have headphones, they like using them for all occasions and this just creates an unnecessary complication in their lives.
Speakers and Performance
The Razer Phone no doubt has the best speakers I have ever experienced on a smartphone and I wish I could just have them in my life forever. These stereos, Dobly Atmos-tuned devices are truly a design pinnacle and sound amazing. They are THX-certified and really create another level of immersion while gaming. The speakers are powered but their own amplifier so instead of just a speaker system each one of the two has a kick to it that creates fantastic sound and 3D visualization. This is especially present while using the device in portrait mode as they are then doubled up as stereo speakers.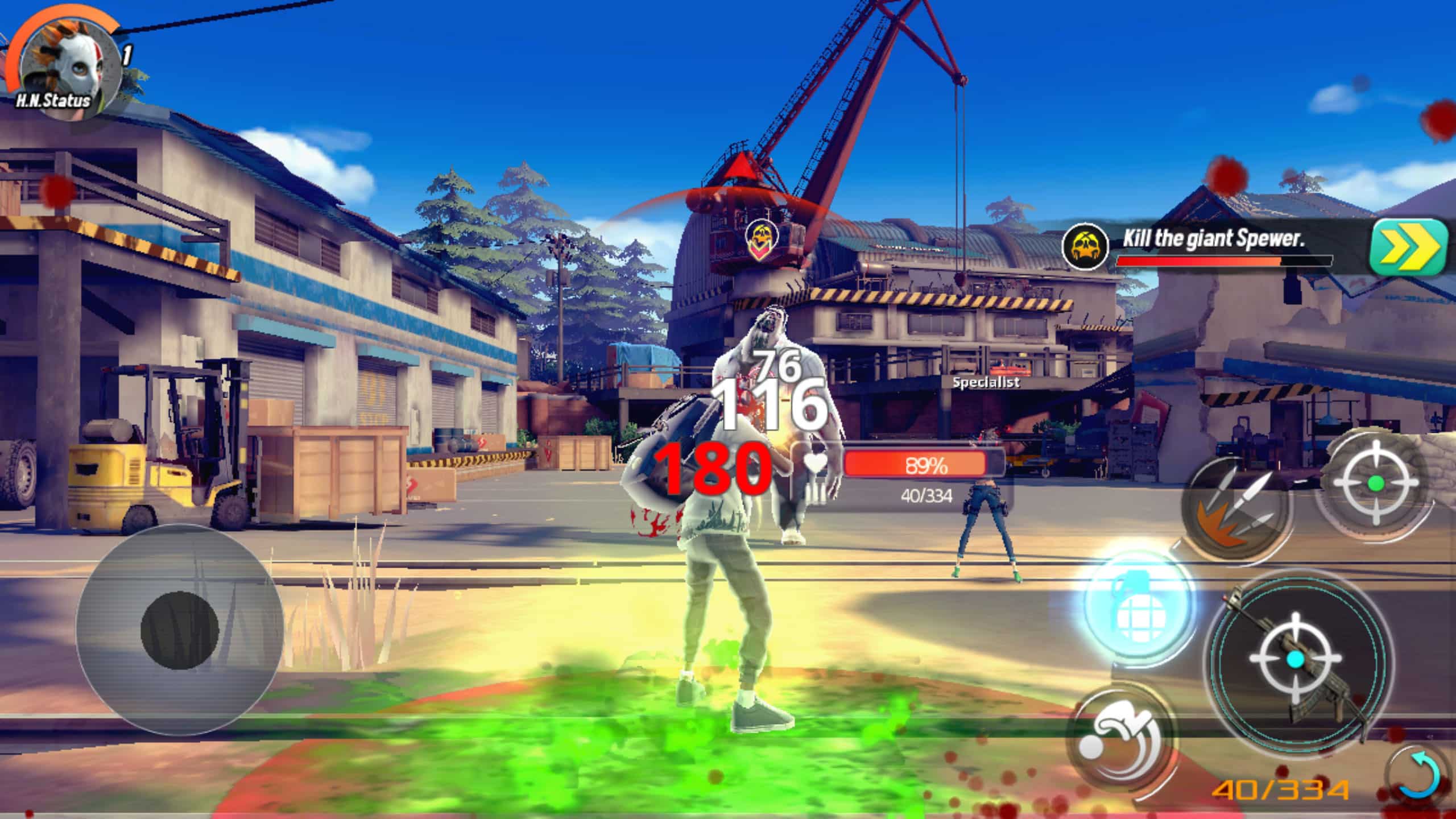 There is a very special magic that happens when the sound comes out of these speakers and I was blown away knowing that this was possible on a mobile device let alone on a speaker system. The sound is crisp and clear and you can somehow feel the bass as if you were listening to the sound from a home theatre system. Whatever I threw at the device, the phone delivered great sound without any distortion and it was unbelievably impressive.
Gaming on the Razer Phone is why the device exists in the first place and it holds its own pretty well. The library of mobile gaming is massive and while most of it is junk compared to console and PC gaming, there are a few jewels here and there that will make your sessions feel and look great. You have to really go in search for games that truly make use of the power in the Razer Phone as much of mobile game offerings leave much to be desired. I played some of the awesome games pre-installed on the device like Tekken, World of Tanks, and Summoner's War. These games all run at an unlocked 120Hz and look great on the phone. Don't expect any groundbreaking visuals but the frame rate and smoothness of the experience is the selling point here.
Games look great, run smoothly and sounds fantastic thanks to the superb speaker system. It will make any Fortnite mobile fan grin from ear to ear. There are also levels of different settings built into the device known as Game Booster. Found in the settings app, this UI lets you choose how and what to run at what frame rate. If you don't have the battery life to spare then turning off 120Hz in favour for 60Hz will save a lot of power. There are even more detailed settings for separate games where you can increase and decrease the resolution and toggle anti-aliasing. These sorts of settings really gave the device a gamer feel as we are constantly changing settings up to get the best performance versus visuals in gaming. It also allows everyone to have their fun and not being locked into specific settings.
These settings will of course, affect your better life and the Razer Phone has a pretty decent 4,000mAh battery in it that lasts a good day or just under depending on how much gaming you get in. The 120Hz settings deplete battery at a rapid rate so it kind of feels like you need to have the phone plugged into power when you truly want to make the most out of the performance. Sort of like a gaming laptop but at least with the Razer Phone you can get a couple of hours in before it dies on you. Just know that the 120Hz mode will not last or keep your phone going for a full day so you would want to adjust those settings to 60Hz when you're not gaming. It also charges pretty fast thanks to the quick charge feature. You can get a good 70% charge in an hour or so.
Camera
Gaming and performance aside. How does that dual 12MP camera work? Well, pretty well but at the same time it cannot compete with the likes of the iPhone XS and Samsung Galaxy S9 and I would never want to compare it to the likes of the Huawei Mate 20 Pro. The camera takes some gorgeous portrait photos and some sharp normal snaps. It features some pretty basic point and shoot modes without much to change in the app itself. It was strange going into the camera mode, especially on an Android device and not seeing it packed with bloatware.
You have the Portrait Mode and the basic mode. There is nothing between. You cannot take a square photo, any filtered photo and the UI lacks any fancy add-ons. It's just strange and basic. It works for those who just want to point and shoot but anyone looking for a more detailed photo experience will not find it here.
Portrait Mode
In general, the cameras work very well. Daytime photos are crisp and vibrant. Low-light photos are a little noisy but what can you do. The Razer Phone's cameras are okay. They snap some great pics and deliver exactly what you would expect from a dual-camera system.
Verdict
The gaming aspect of the Razer Phone is top-notch with a gorgeous display and the best speaker system I have ever heard on a mobile device. The issue is that it is still a mobile gaming device and unless you play dozens of hours of Fortnite or World of Tanks, it will not offer you anything "wow". Still, its pricing places it right in-between a new iPhone XR or Galaxy S9 so if you are looking for a new phone and have your eyes on the competition, then why not splurge on the Razer Phone. It is Razer which means it is stylish and for its asking price it holds up pretty well. The Razer Phone 2 should land in the market in the coming months which also makes this a tough sell too as the new improvements on the new model mean it may be better holding out until its released. If you had any doubts about this device then just know it is an excellent phone and the gaming features make it the best mobile gaming phone on the market.