Redmagic is officially coming to South Africa. Up to now, if you wanted to get your hands on a Redmagic smartphone, you would have to either import it yourself or purchase one from a grey importer. However, that is about to change as the Redmagic 6S Pro and the Redmagic 6R are both scheduled to release in South Africa soon through official distributors.
We are very excited to be working with Redmagic as exclusive media partners for the launch and rollout of these two awesome smartphones. Over the next few weeks, we will share more details on the Redmagic South African pricing, pre-order details, launch dates, cool incentives and much more. If you want to stay in the loop with this all, please head on over to the official Redmagic page to sign-up for newsletter drops.
The two Redmagic phones releasing in South Africa include the Redmagic 6S Pro (Cyborg Edition) and the Redmagic 6R (Cosmo Edition and Mercury Edition).
Both of these smartphones have been built with gaming in mind. The Redmagic 6S Pro boasts some exciting gaming features including a 165Hz 6.8-inch AMOLED display, dedicated gaming button, cooling fan and 144Hz shoulder buttons. All these features further immerse you into the experience while also giving you a performance advantage over other smartphones on the market.
While you're not gaming, you can enjoy the phone's incredible 5050mAh battery and take advantage of the HD Triple-AI camera system.
As for the Redmagic 6R, this phone also boasts shoulder buttons, a 6.7-inch 144Hz AMOLED display, liquid cooling and a quad-camera system. This is all powered by a 4200mAh battery.
Take a look at some hands-on time we had with both devices.
Redmagic 6S Pro
6.8" AMOLED 165Hz AMOLED Gaming Screen | ICE 7.0 Multi-Dimensional Cooling System | Qualcomm® Snapdragon™ 888+ Flagship Chip | 720Hz Multi-Finger Touch Sampling Rate | High Speed Built-In Turbofan | Built-In 450Hz Shoulder Trigger Buttons | Sliding Trigger On Back Cover With Gesture Support | 5050mAh Battery Air-Cooled Quick Charging | Dual Stereo Speakers Powered By DTS X Ultra | Triple HD AI Camera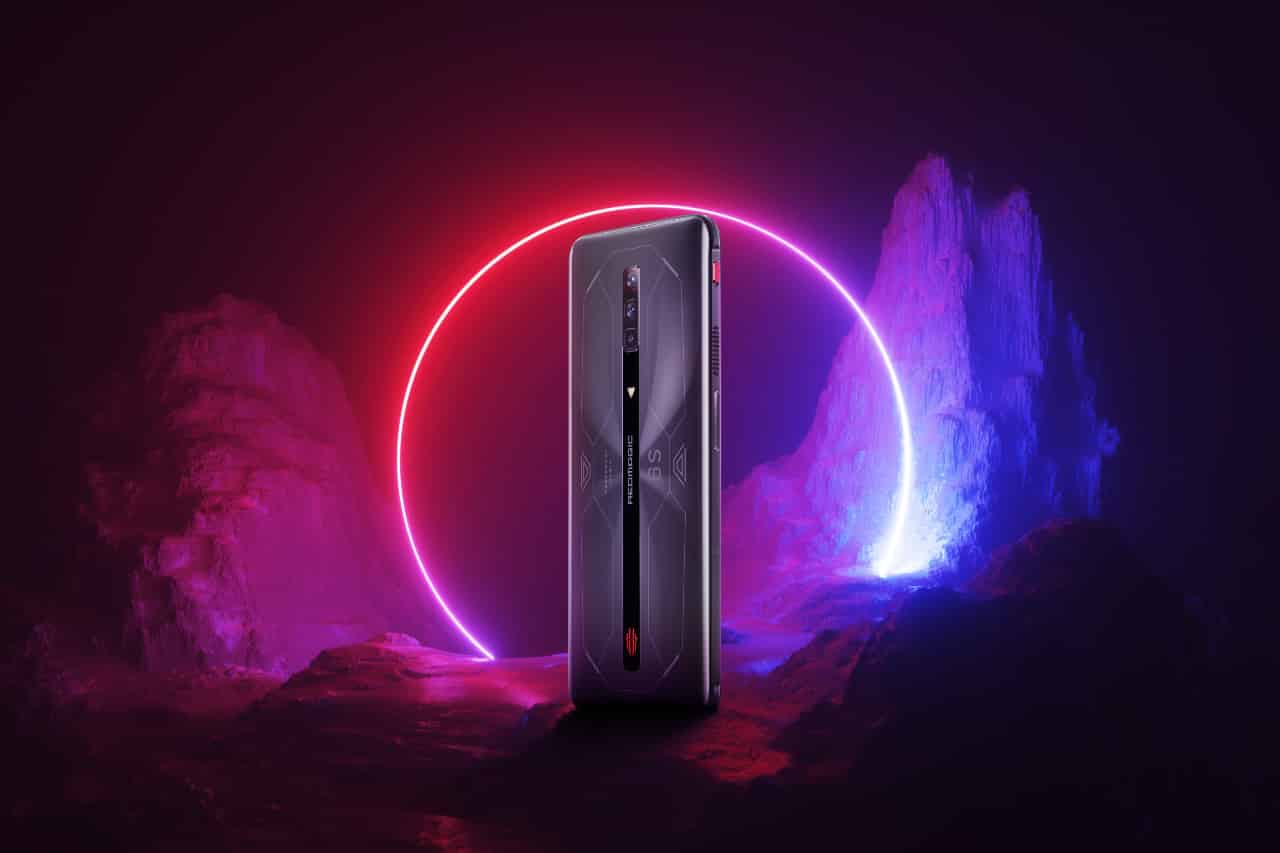 Redmagic 6R
6.7" AMOLED 144Hz AMOLED FHD+ Gaming Screen | Vapor Chamber Liquid-Cooling Tech | Qualcomm® Snapdragon™ 888+ Flagship Chip6.8 | Quad Camera System | 360Hz Touch Sampling Rate | Built-In 400Hz Shoulder Triggers | 30W Fast Charging + Charger Separation