The remake of Resident Evil 4 is right around the corner and ahead of the game's launch, Capcom has finally revealed the two additional costumes you'll get when you purchase the Deluxe Edition. The skins include "punk" looks for both Ashley and Leon as well as the "Romantic" costume which honestly looks so campy, it works.
The pre-order page for Resident Evil 4 was recently updated to show the additional content players will receive with the Deluxe Edition. Ashley seems to be embracing an emo appearance while Leon wears a patriotic bomber jacket. Meanwhile, the Romantic costume set is kind of old-fashioned complete with a fitting haircut for Leon. It's worth noting that when the Deluxe Edition skins were first revealed, Ashley's outfits were blurred out and it only showed Leon's skins.
Have a look at the outfits for the Resident Evil 4 remake Deluxe Edition below: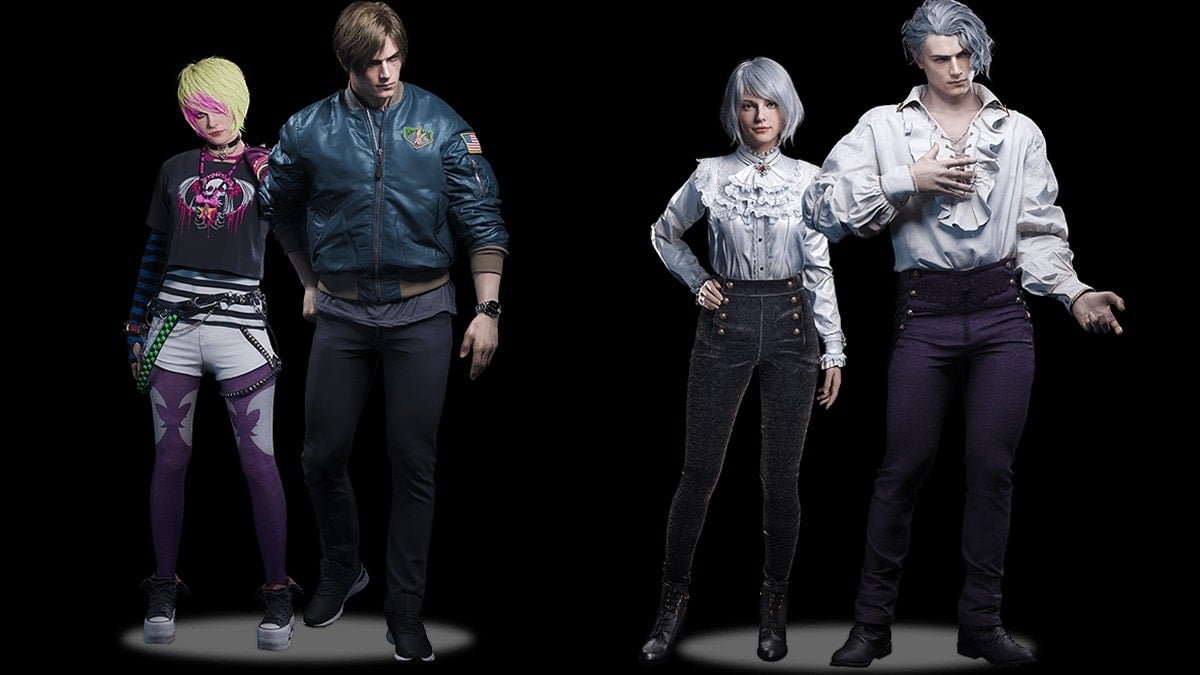 The Deluxe Edition for Resident Evil 4 will include Bonus Content such as the Attaché Case 'Gold' and 'Classic', the Charm for 'Handgun Ammo' and 'Green Herb' and a mini soundtrack. Additional content that comes with the edition includes:
Leon & Ashley Costumes: 'Casual'
Leon & Ashley Costumes: 'Romantic'
Leon Costume & Filter: 'Hero'
Leon Costume & Filter: 'Villain'
Leon Accessory: 'Sunglasses (Sporty)'
Deluxe Weapon: 'Sentinel Nine'
Deluxe Weapon: 'Skull Shaker'
'Original Ver.' Soundtrack Swap
Treasure Map: Expansion
Capcom provided an official description of the Resident Evil 4 remake:
"Resident Evil 4 is a remake of the 2005 original Resident Evil 4. Reimagined for 2023 to bring state-of-the-art survival horror. Resident Evil 4 preserves the essence of the original game, while introducing modernized gameplay, a reimagined storyline, and vividly detailed graphics to make this the latest survival horror game where life and death, terror and catharsis intersect."
Resident Evil 4 launches on 24 March 2023 for PS4, PS5, Xbox Series X/S and PC.
Source: Resident Evil Central