We received a Samsung Galaxy S10+ yesterday for review and so far it is a great device. One thing I noticed right out of the box is that unlike most smartphones that have plastic on the screen which you pull off before use, the Galaxy S10 and S10+ has a film that you don't pull off. Rather, the Galaxy S10 and Galaxy S10+ screen protector comes in the box, already installed on the phone itself.
Related: Foldable Huawei Mate X Smartphone Announced; Sleeker Yet Pricier Than Samsung's Galaxy Fold
Why is this you may ask? Well, it is not because Samsung wants to be nice and give you a screen protector so you don't smash or scratch your screen. If that was the case, it would not be a cheap plastic protector. No. Instead, the new ultrasonic in-screen fingerprint, while great, cannot read through thick materials very well so if you were to put your own glass screen protector on it, you may have to lose the ability to unlock the device with your fingerprint.
Samsung's pre-installed Galaxy S10 screen protector has been designed to work with the ultrasonic fingerprint scanner so by them putting it on for you, you won't be compelled to buy your own and complain when your fingerprint does not read.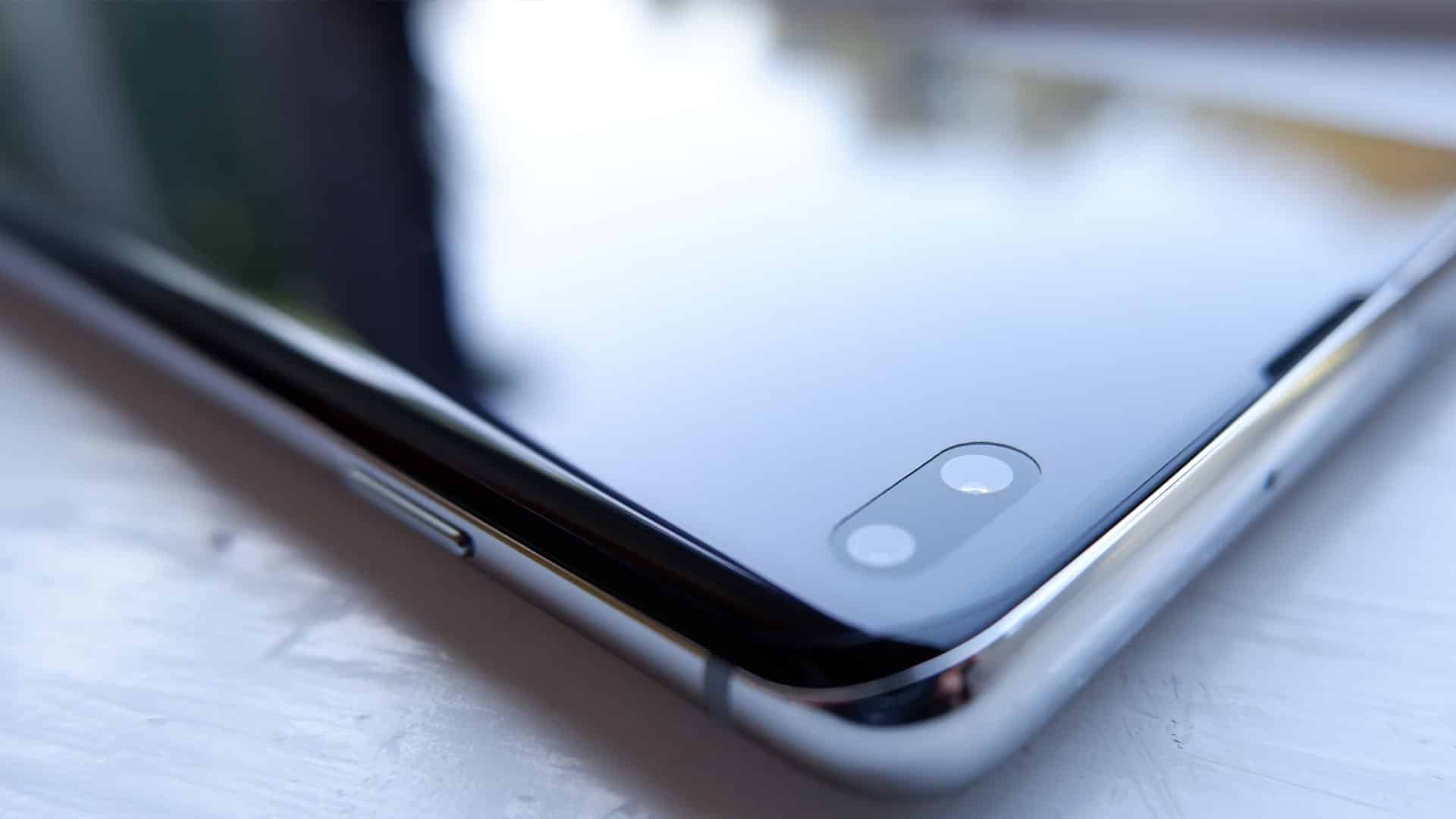 The Samsung Galaxy S10 screen protector can be seen above with a cutout for the front-facing cameras
If your Galaxy S10 screen protector gets damaged, you can replace it with an official Samsung Galaxy S10 screen protector made by Samsung themselves. This will set you back a few hundred rands as they will be available for $29,99. However, Samsung seems to be holding onto this first-party screen protector quite firmly as in the US, they are not planning on selling it in any carrier stores or retail chains.
Why is this? Well, it could be because there will be other third-party ones available when the phones launch on 8 March 2019. There is still a bit of confusion about tempered glass screen protectors and whether or not they work with the ultrasonic fingerprint scanner but by the look of it, they won't.
If you are buying a Galaxy S10 or Galaxy S10+, just make sure that the screen protector you buy has the ultrasonic fingerprint sensor support.