Silent Hill 2 is getting a full remake built from the ground up for the PS5 and PC. Developer Bloober Team is leading the game's development and Konami is publishing it across platforms. Currently, this Silent Hill 2 remake is a PS5 and PC exclusive for 12 months. However, we don't have a release date for the game just yet.
For those who don't know, Bloober Team is the same guys behind games such as Layers of Fear and The Medium. The developer aims to modernize the classic horror gameplay in Silent Hill 2 by introducing some new gameplay elements into the mix. For example, the remake now features an over-the-shoulder camera system instead of the original classic zoomed-out camera in the first game.
Bloober Team is also working with the original franchise creators Akira Yamaoka and Masahiro Ito in order to keep the original Silent Hill feeling intact.
One of the new elements that you could spot in the reveal trailer is the adoption of an over-the-shoulder camera. With that change we want to immerse players even deeper into the game, make them feel like they are a part of this unreal world, and deliver them a more visceral experience across the board.
Silent Hill 2 is also being built on Unreal Engine 5 which will help deliver an authentic horror experience thanks to the engine's unique graphical power. Bloober Team says one thing it is excited to work on is bringing the town's eerie feeling to life and the engine allows for the use of realistic fog systems to help with that.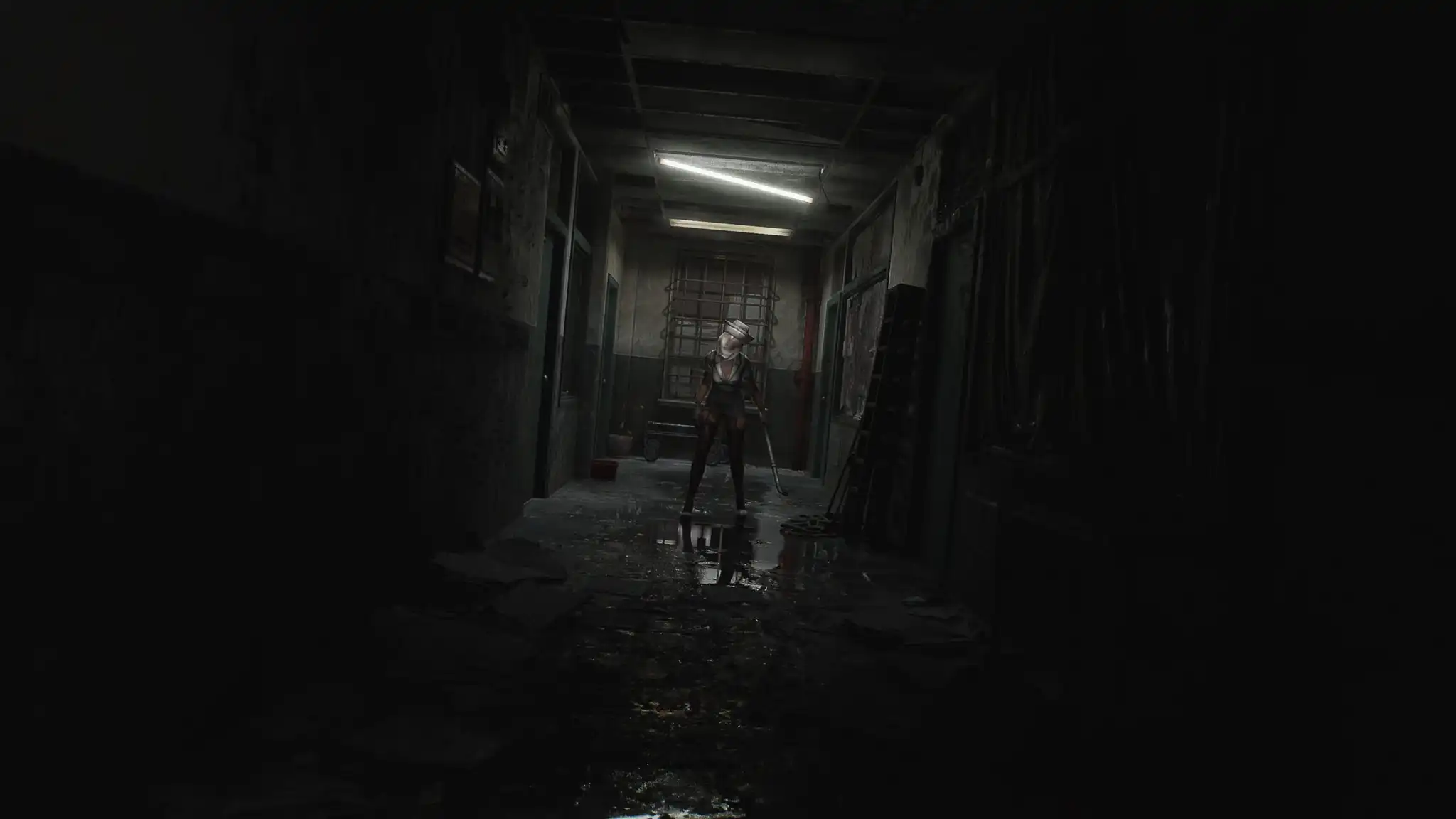 Lumen is a fully dynamic global illumination solution that immediately reacts to scene and light changes. It means that the light interacts with the environment realistically, just like in the real world. The whole game environment is lit more naturally this way. The Nanite technology, on the other hand, is an amazing tool for level designers. With it, they can create incredibly detailed worlds and more realistic environments that look and feel almost lifelike.
Of course, with the game being a PS5 title, Sony has also stepped in to help deliver unique 3D audio systems in Silent Hill 2 to help players determine the exact direction where sound is coming from. The WWise sound engine has helped the team create realistic and believable sounds that immerse the player in the game.
Konami plans to completely revitalize the Silent Hill series in the years ahead and this remake is one of many other games coming our way. Take a look at the trailer below:
Source: PS Blog