A new Skyrim mod is making the rounds online that offers 16K textures for the game's dragons. The Nexus mod uploaded by xilamonstrr retextures every scale and scar on the dragons, making them appear sharper on screens capable of showing them off in all their beauty.
While that might seem a bit excessive, the modder provided a reasonable explanation as to why they introduced 16K textures. Basically, dragons in Skyrim are much larger than any other enemy in the game, so their original textures are stretched out. This mod (which you can download here) overhauls the textures so they appear cleaner, sharper and more detailed than ever before.
The mod's description page reads:
"I would recommend that you think of this as two 8K files next to each other. With 16K, a dragon wing is 7380 x 4020 pixels, a head is 3320 x 2480 pixels, and the entire rear body and legs is only 6080 x 4580 pixels. If you are fighting a dragon up close and want to see it in 4K resolution, then you need the dragon to be in 16K."
Have a look at the mod in action with some of the screenshots provided by the modder below: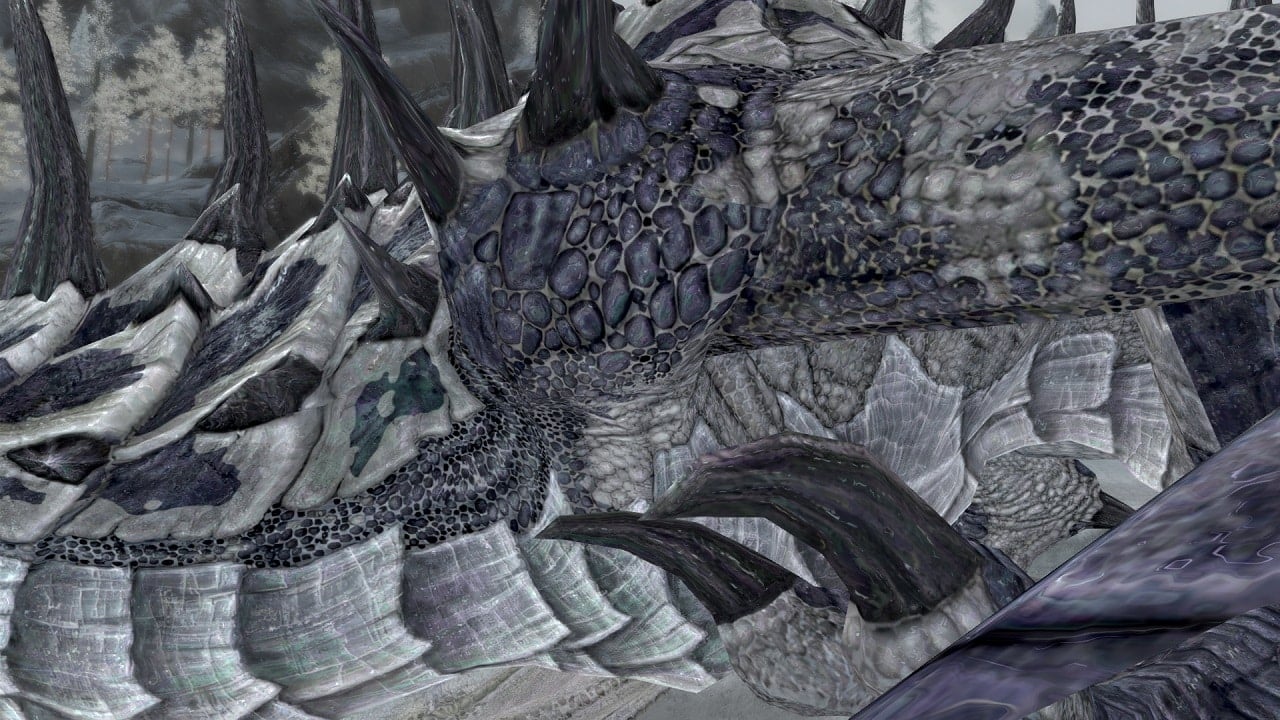 If you own a 4K screen and want to see the dragons up close in higher visual fidelity, these tiny details might make a huge difference. Naturally, you'd also want a high-end PC that's capable of handling the 16K textures and a decent screen to accompany it.
Despite being released over a decade ago, Skyrim remains one of the most replayed games of all time, largely thanks Bethesda's constant re-releases and the modding community keeping the game alive through inventive mods such as this one. Many mods continue to improve the game's visuals to this day, so there's no shortage of reasons why you should replay Skyrim again today.
Bethesda released Skyrim Anniversary Edition last November that introduced new quests, gear and fishing.
Source: Nexus Mods