Publisher 2K Games has had its social media accounts hacked across Twitter and Facebook. Not only were they hacked but the accounts began posting some rather naughty social media posts which people thought were hilarious.
RELATED: Microsoft xCloud to Launch in 2020 Including PS4 Controller Support, Now Has 50+ Games
The 2K Games accounts affected by the hack included the main 2K page, Mafia, WWE, Borderlands, NBA 2K's Ronnie 2K and their apparent Facebook page. Now, the hack was not as harmful as say, leaking everyone's privacy similar to EA Games in the past month, however, some of the social media posts were quite intense especially for a younger audience.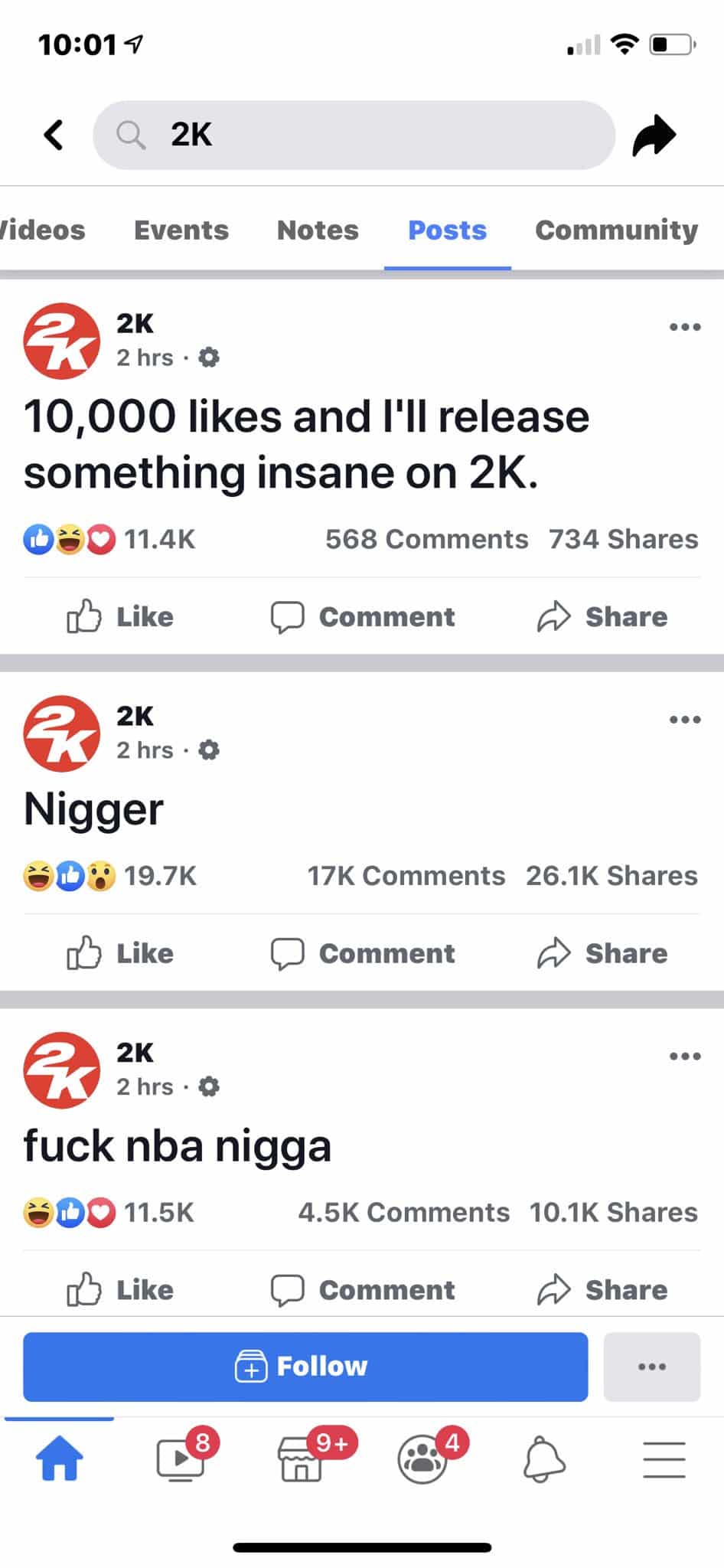 In short, every main 2K social media page was taken over by a troll that was having the best time posting random, and somewhat offensive status updates. The WWE 2K page has to be the best out of the lot as someone changed the profile picture to All Elite Wrestling which is another lowkey organization.
The accounts have since been recovered but there are still some traces of posts which have yet to be removed. 2K will no doubt launch a probe into who got hold of these accounts and lawsuits will be issued. Even though it is not the best situation in the world, the hackers seemed to joke around and cause a stir more than anything else. It could have been a lot worse but this Borderlands post is hectic.
Just a fair warning, if you are on social media and come across a 2K Games social media account and it is not looking too healthy, just know they are trying to fix the mess as fast as possible. However, from what we have seen, the damage has already been done.
RELATED: Rare Announces Everwild, New Exclusive Game for Xbox One and Windows 10