Let's face it. SEGA will never make a Sonic game as good as the originals (or Generations). This means we'll have to continue replaying the "good old days" games over and over again to enjoy what used to be a good video game series. You can think otherwise but every attempt SEGA has made to reboot the series over the past decade has resulted in a horrible game with forgettable gameplay and a less than mediocre story. Thankfully, what SEGA did create back in the day were great games and Sonic Origins successfully portrays the best aspects of the series.
It helps that Sonic Origins rides on its nostalgia. The game is a collection of the original Sonic the Hedgehog, Sonic 2, Sonic 3 and Knuckles and Sonic games. SEGA has remastered these games for current hardware. When I say "remastered" there's really nothing more they could have done to improve the experience but the games have some new features, modes and additional content.
All of the titles included in Sonic Origins look great. I played this on PS5 and even though the experience seems a little dated on a 16:9 4K TV, the games still hold up quite well. Each game has now been enhanced with some nice-looking animated cutscenes that attempt to add a bit more to the generally-shallow story. These cutscenes loosely tie the games together by attempting to create one story across the entire collection of games. They are beautifully drawn, well voiced and look fantastic.
It goes without saying that Sonic Origins is the best compilation of 2D Sonic games around. Of course, we also have Sonic Mania but that is a more modern release. As for the gameplay, it remains generally untouched across all the games.  However, there are two ways you can play each title in Sonic Origins. You can opt for the so-called "Anniversary" or "Classic" modes. In Anniversary, the games are upscaled to 16:9. The mode is ideal for those who want a more modern experience.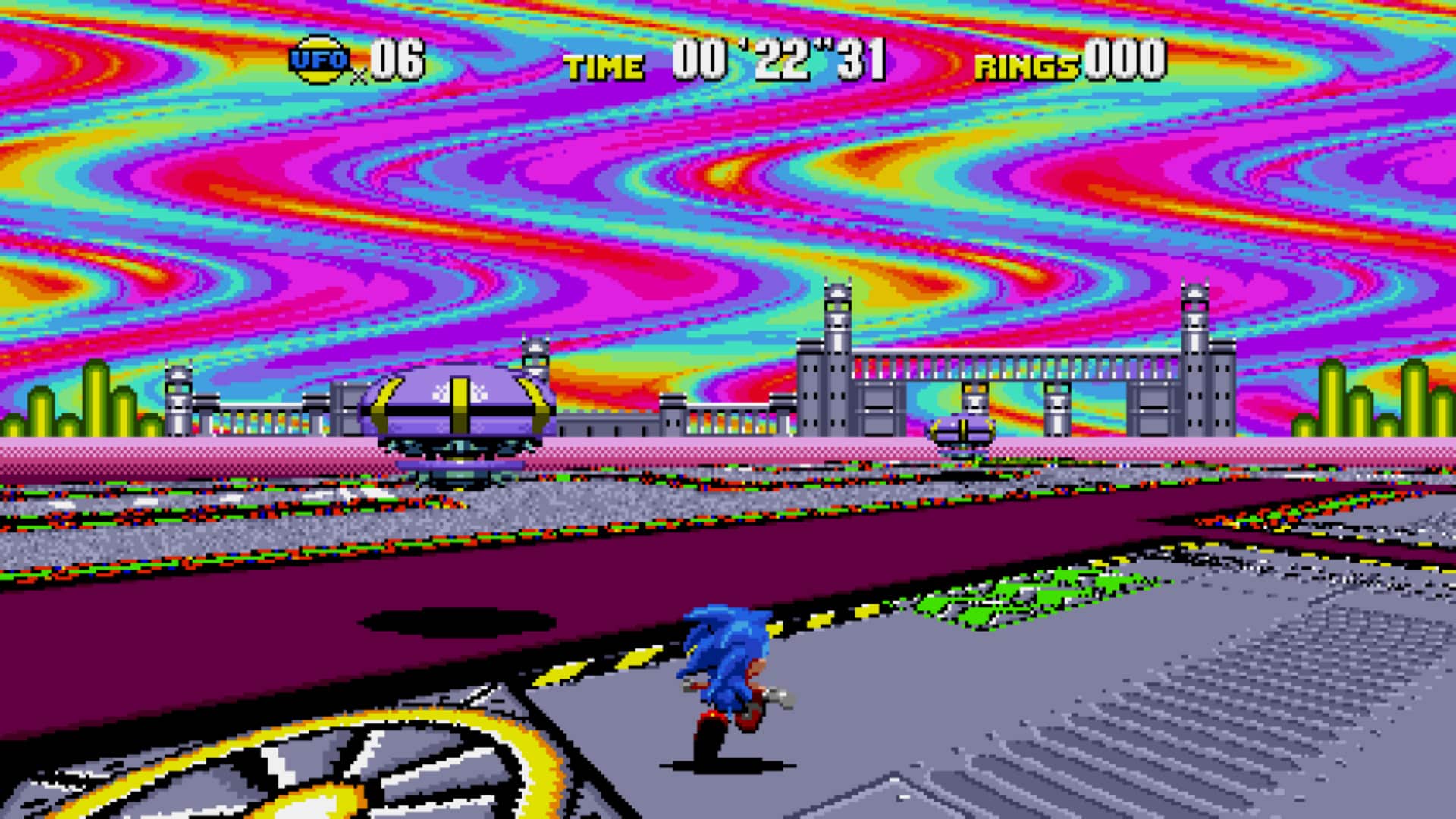 In Anniversary mode, you'll also have unlimited lives meaning you can die over and over again and always restart at the checkpoint. There's also no timer. Well, there is but it counts up and now down. In Classic mode, the games are presented in 4:3 with wallpaper art filling in the black bars on each side of the screen. This mode also has limited lives and the stages have a 10-minute timer.
Ideally, you would want to play each game in Anniversary Mode. In this mode you get coins used to unlock items in the museum. These include Sonic promotional concept art, music, videos and more. Coins aren't that easy to find in the games though. They are usually in hard-to-reach places and you get one at a time. You'll have to really spend a lot of time playing each game to find coins and purchase all the items.
If the boss fights were your thing then you can play the Boss Rush mode. Here, you'll face off against each gam's boss in a row. Not only will you have to fight them each after one another but you'll have to do it without getting hit too. That's because the Boss Rush mode has no rings to collect which means Sonic can't take a hit and recover over and over again by collecting the rings he drops. Boss Rush mode only features three lives meaning you'll have to do this within three attempts. It isn't for the faint-hearted.
If you finish each of the included games you'll unlock mirror mode. Here, you can replace the games with mirrored stages. While this looks cool at first, it does get a bit tedious after a while. This mode is for those who specifically remember each and every stage and detail, and want to see them mirrored.
There's also a Missions Mode in Sonic Origins where you'll complete challenges in each stage. Some of these challenges range from collecting a set number of rings to beating the level under a certain time. The mode has its own ranking system and some stages have been remade to fit a specific challenge. So ring collecting stages include more rings and are shorter, for example.
I enjoyed the overall presentation of Sonic Origins. The redesigned menu screen looks great as it takes the form of various islands and characters from the game. The games also look decent enough running on new hardware and the animated cutscenes also help tie it all together by creating a seamless "story" throughout the collection. It is the full package here even though the collection is missing the original Sonic 3 soundtrack. The games are still fun to play and every stage had me humming the classic tunes from my childhood. The big question here is "did we really need this?". I don't think so. Sure, this package is a fun way to replay classic games but SEGA needs to stop riding on "what was" and focus on "what could be".
It also doesn't help that you have probably played these games hundreds of times already. While the changes are nice, you can't deny the fact that it is just another collection of Sonic games. They nail 2D platforming on the head but when is this just a cash-grab? With that being said, you'll need to absolutely want to replay some aged Sonic games to want to buy this collection.
This Sonic Origins review is based on a code sent to us by SEGA. The game is now available on PS4, PS5, Xbox One, Xbox Series X/S, Switch and PC starting at R719
Sonic Origins Review
Story -

7.5/10

Gameplay -

7.5/10

Presentation -

7/10

Value -

8/10
Summary
You'll need to absolutely want to replay some aged Sonic games to want to buy this collection.
Pros
Some great platforming
Nice package
Everything is presented beautifully
Cons
Optional DLC to buy?
Still just the same Sonic games