Spellforce is a well-known RTS series that has remained on PC for players to enjoy. While Spellforce III has been around for a few years already, with its debut back in 2017, the game has seen a tremendous amount of post-launch content release including two expansions, new modes and mod support. It is also important to note that while the game is defined as an RTS experience, it actually takes a lot of inspiration from other games including Diablo and The Lord of The Rings. This is thanks to its deep hero system that sees you create, level up and gear out your main character and manage an entire party of characters.
If anything, Spellforce III often deviates quite far from its RTS roots. Some chapters saw me explore underground caverns and lost cities with my heroes while equipping new gear and carefully pulling off attacks instead of managing an empire, building an army and going to war. I would say that this pace in Spellforce III, and how the game manages to deliver so many different genres at once, makes it incredibly unique. In fact, there's really nothing else like it out there. You either get your RPG or your RTS and these games never merge the two into one package. Spellforce III masters this.
Spellforce III: Reforced is also trying to break out of its box by ow being one of the very few RTS games available on console. This launch marks the game's release for PS4, PS5, Xbox One and Xbox Series X/S. This is also no simple port. The game has been completely rebuilt in some regard to work on a console and run with a controller. For the most part, it works pretty well and I could mostly do everything I would usually do on the PC with my DualSense Controller.
Spellforce III: Reforced also looks good running at 60FPS on the PS5. Sure, some of the visual elements are a bit rough and I feel as if there's very little HDR implementation in this game whatsoever but it is good to watch in action. My biggest issue with Spellforce III: Reforced on console stems from the oversized HUD. Now I know this is an RTS game and the details on-screen are important but this HUD is massive. If anything, it takes up more screen space than the actual game. The font is huge and throughout the game, I had these giant bars on all sides of my screen taking up valuable space. To make things worse, you can't resize this at all either. There are no visual settings in this game at all. No brightness and contrast, no text size – nothing.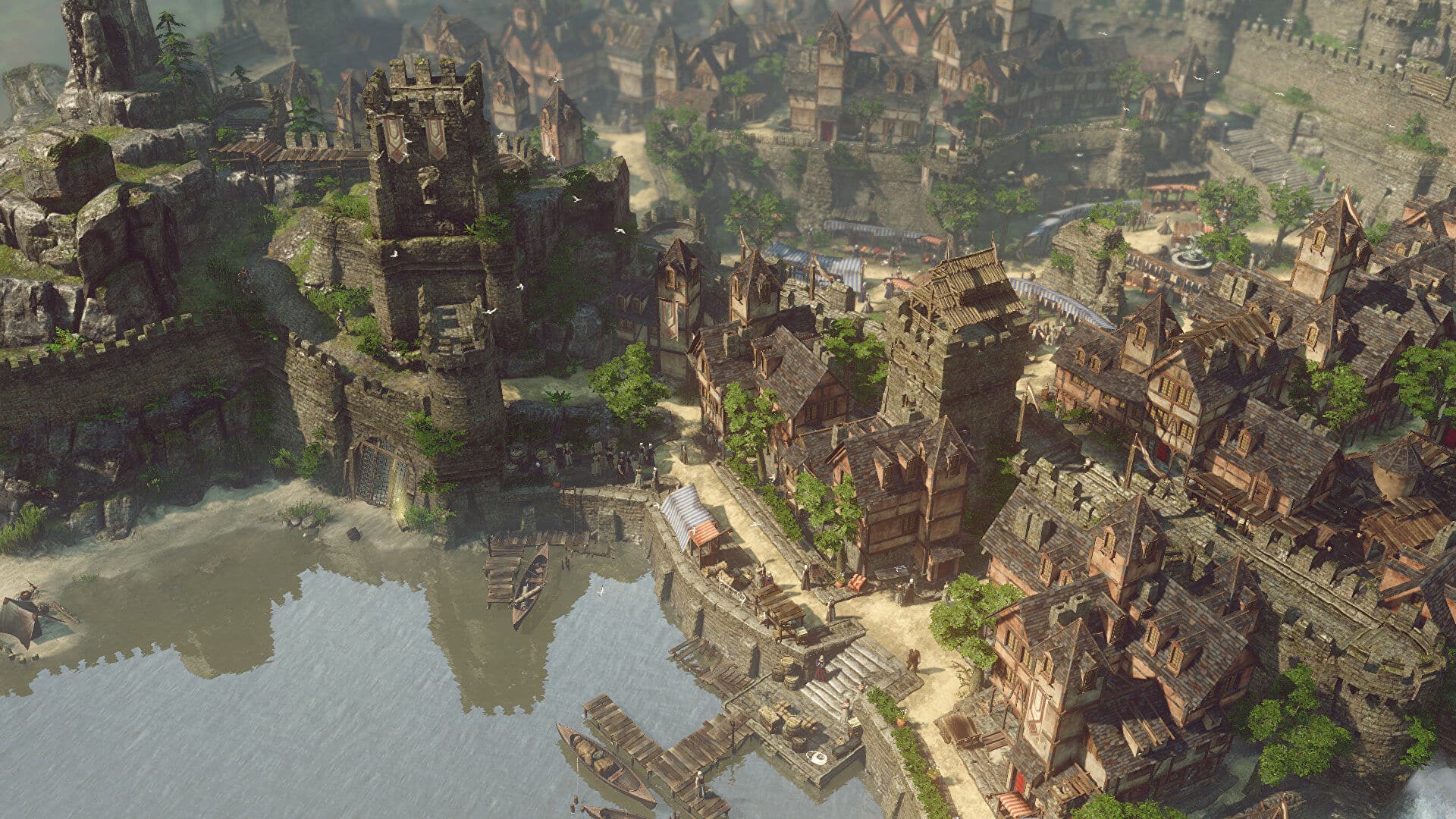 This oversized hud really gets in the way. Everything on the screen could be shrunk by at least 50% and still be clearly visible at a distance. I know this is a console port but people aren't sitting 6 meters away from their TV that they need a hud this big.
Outside of the oversized hud and complete lack of any visual settings, Spellforce III: Reforced works very well with a controller. You navigate around with the analogue stick that acts as the mouse cursor. However, trigger menus also go a long way here to interact with menus and actions that you would usually have to click on with a mouse. This makes pulling off attacks and selecting unit groups a breeze. In combat, I just held down the R2 trigger and used the radial dial to select an attack or ability for my hero to perform.
When building and managing my forces, holding down the L2 trigger pulled up the construction menu. Here I could easily place down houses, barracks and more. Once I understood the different triggers and what they did, playing Spellforce III: Reforced was a breeze. No really, I never had any issues interacting with any of the intricate RTS systems in place during this game at all. The only thing I wish I could do was speed up the zoom-in and out function. You can increase the camera pan and rotate speed but you can't speed up the rotation speed? This makes no sense.
Spellforce III: Reforced also shines when the game gets very busy and all of the chaos on screen at once makes this feel like a true RTS. Some later stages really tested my wit as I had to manage building new units, and assigning workers to farms all while fending off Orcs and sending heroes to help someone on a side quest. The clanging of swords and swirling of fireballs made these battles feel all too real and I scurried my cursor around the screen sifting through menus to build and manage everything around me in order to achieve victory.
The game is also a good-old fantasy adventure and if you're craving a good story with some dark and sinister evil then this will definitely scratch that itch. Spellforce III: Reforced is layered in a lot of interesting lore to discover with characters, races, locations and monsters to read up about. Within the first two hours, the story had me hooked and even though the voice acting is rocky, I wanted to go on this adventure to discover where this mysterious Deathblight was coming from.
The console port also comes with mostly all the game updates to date. There's the Journey Mode which lets you create a custom hero and go on individual quests across various regions. The Area mode is a PvP hero-based combat mode. There's also Skirmish where you can set up custom games and spend hours building towns and cities with armies ready to take on the neighbouring settlements.
Sadly, while mostly everything in Spellforce III: Reforced is playable in co-op, it doesn't work. I tried to join games with randoms, host games for others and invite my brother. Nothing worked. I tried to reach out to THQ Nordic to see if they are aware of the issue and had no response. I was keen to play some Skirmishes online and campaign missions in co-op so this was a letdown.
My last complaint here is the damn price of the two expansions that are sold outside of the main game. I wanted to play the whole Spellforce III: Reforced experience but knowing I was going to get a code I never pre-ordered the Deluxe Edition that contained the main game and both expansions (it was on sale for R880). Now that the pre-order period is over, both expansions cost the same price as the main game. It is horribly priced at R359 each. No special bundle offer. Nothing. One day I'll pick them up.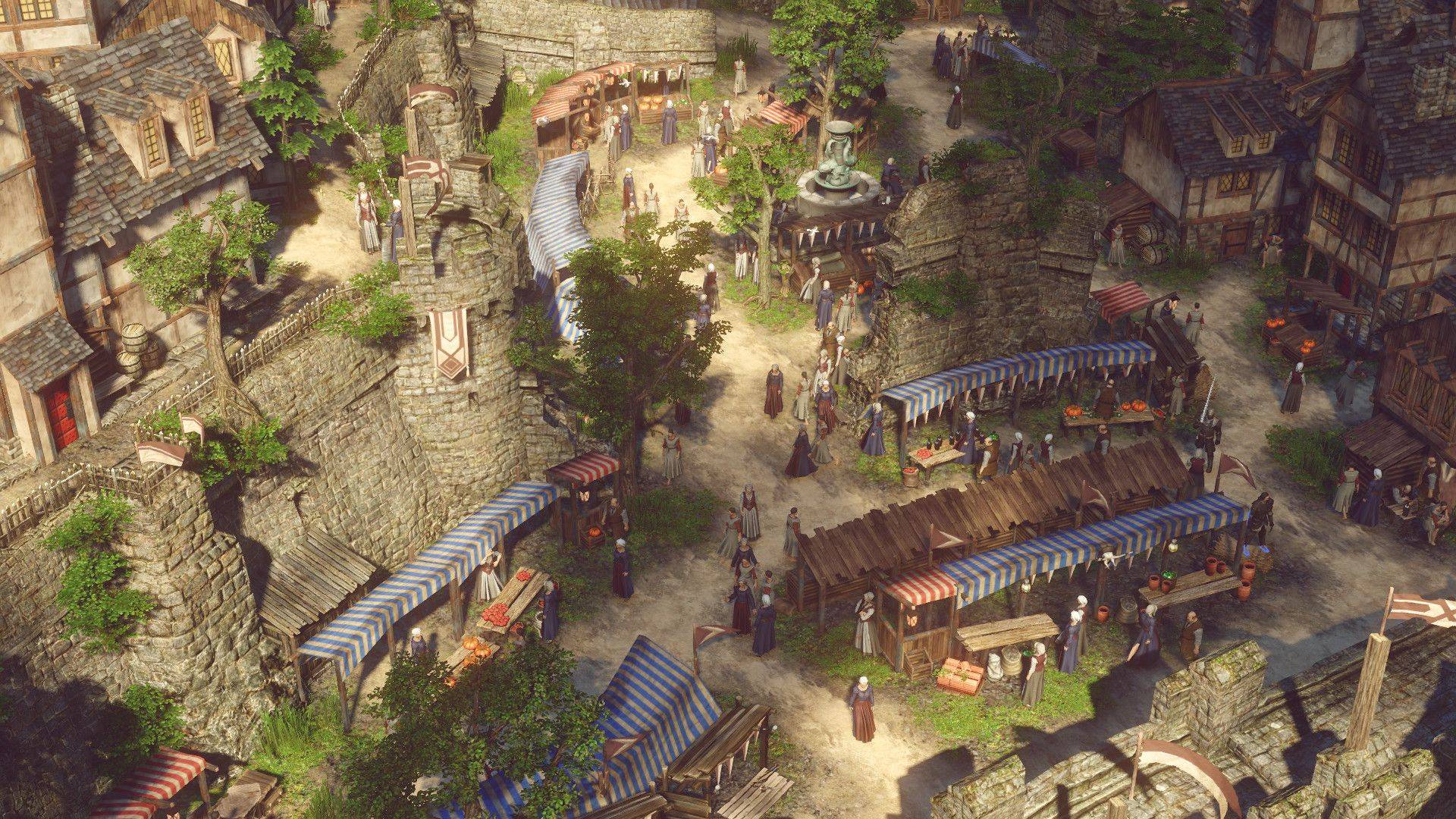 I enjoyed Spellforce III: Reforced a lot on PS5. There are some wonky issues with the game's visuals and I wish I could resize the HUD but the general gameplay holds up quite well. It could be the best RTS I have played on console and one that actually just works as intended.
This Spellforce III: Reforced review was based on a code sent to us by THQ. The game is available on PS4, PS5, Xbox One, Xbox Series X/S and PC. Visit the official site here.