Spotify wants the service to become more than just a music player so the makers of the app are turning it into a social media platform instead. The new Spotify redesign will make it easier for users to find new music to listen to while at the same time, the app will now push a lot of new video content your way too.
In short, the new Spotify app design will turn your home screen, which used to be your collection of music, into a verticle-scrolling feed of content. Spotify hopes that the new TikTok and Instagram-like design makes it easier to discover new things across the Spotify ecosystem.
The new look is definitely a push for Spotify to become more than just a music app. There's a big focus on podcasts and even photo content. As users explore the app now, you'll now see video podcasts playing as you scroll over them. You'll also get large photo album recommendations which may tie into a new album or podcast available on the platform.
When you launch Spotify going forward, you'll now be able to tap on Music or Podcasts & Shows. Each of these tabs will take you to a verticle-scrolling feed that looks similar to other social media apps. You'll be able to flick through the recommendations and scroll through the content which isn't relevant to you. But at the same time, you can tap on whatever you want and dive further into the feed.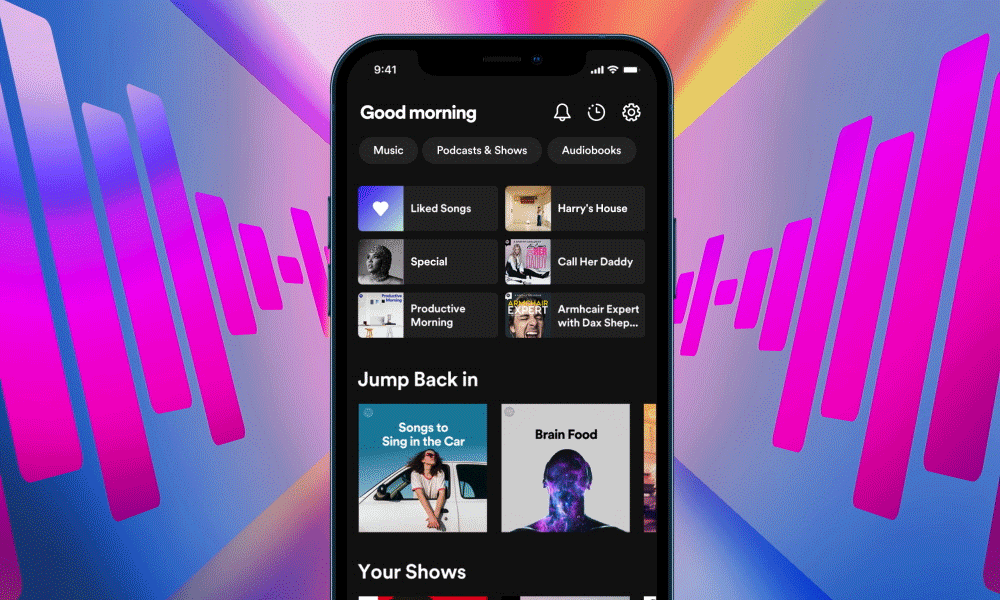 By the look of things, there's more autoplaying content than ever before. However, the app has new ways to preview songs and playlists without actually loading any content. All of these new tabs and feeds are obviously tools for discovery. Most apps throw content you don't want at you and we spend most of our time sorting through stuff that doesn't have any interest to us anyway. Spotify is just adding to this now.
Most of the new additions to the app are opportunities to discover new songs, playlists and video content which might or might not grab you.
Spotify is also putting a lot of work into AI using a new personalised AI system in the shuffle feature. The so-called "Smart Shuffle" is now replacing the "Just For You" playlist. The company says AI enhancements will improve the listening experience for users by suggesting new music similar to what they are currently listening to.