Star Wars: The Rise of Skywalker is set to release on 20 December 2019. The final movie in the third ongoing trilogy will see the battle between good and evil come to an epic conclusion. During this past weekend's D23 expo, Disney revealed the first official poster for the upcoming film and it reveals more than it lets on.
RELATED: Palpatine is Back in the First Star Wars Episode IX: The Rise of Skywalker Teaser Trailer
The poster shows off Rey versus Kylo Ren as the two battle it out against a galactic backdrop. One side of the poster represents good and the other evil as the blue and red lighting scatter across the image.
The battle between Rey and Kylo Ren clearly shows Rey having the upper hand as she is further up on the space object they are fighting on. Kylo is also wearing his helmet again after having appeared in the second movie without wearing it.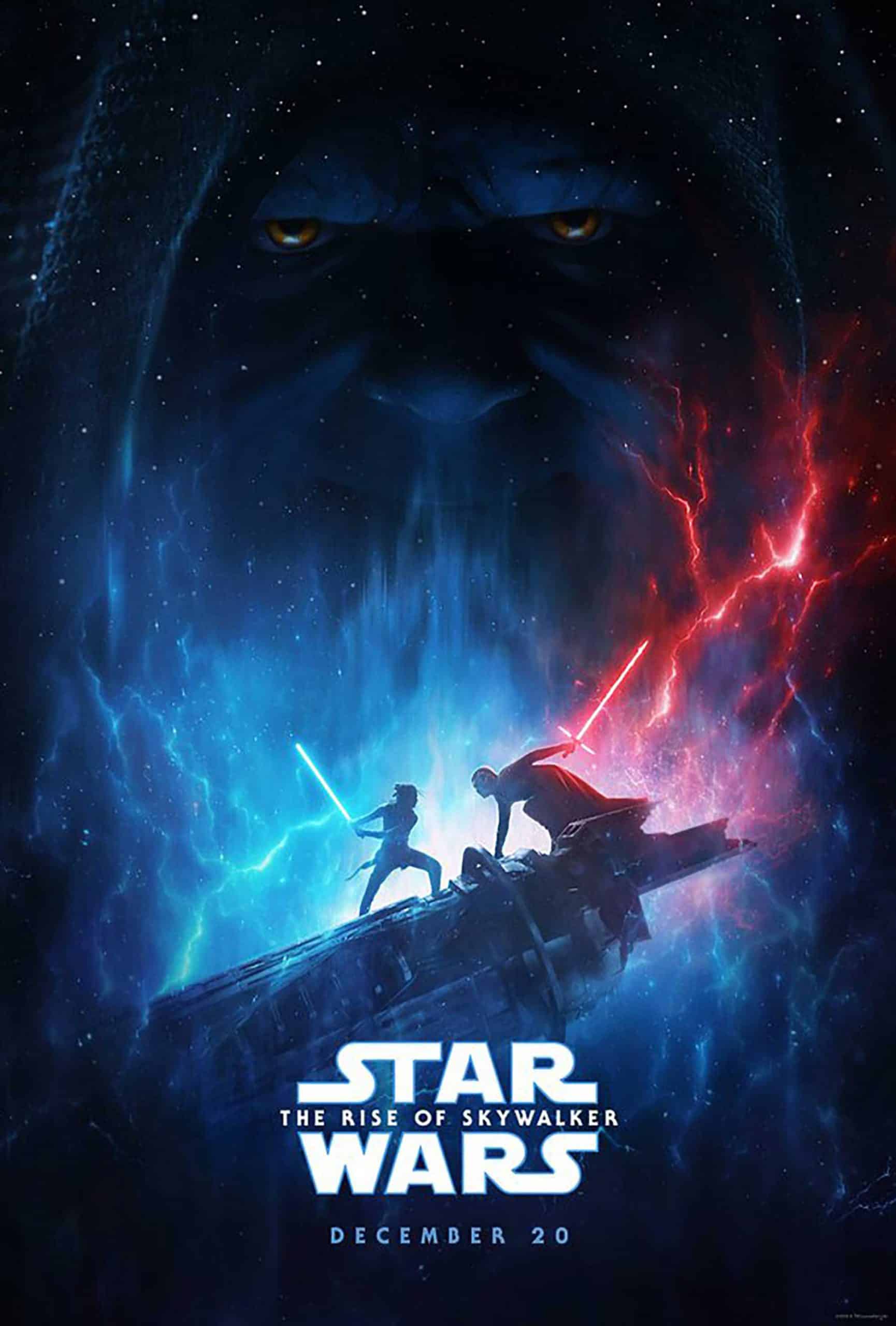 But the most important detail of all is the appearance of the sinister Emperor Palpatine looming over the two combatants from the distance. We knew he has returned after the teaser trailer revealed his appearance through an iconic laugh a few months ago, but this is the first time we have seen official confirmation of the villains return.
The shadowy appearance could point to Palpatine having an involvement in the events throughout the latest trilogy as he could have been overseeing it all but we will have to wait until the film releases to see how Disney plans on rolling it out.
For now, catch up on the latest Star Wars: The Rise of Skywalker teaser trailer below and get ready for the film's release on 20 December 2019.
[su_youtube url="https://www.youtube.com/watch?v=adzYW5DZoWs"]
RELATED: Spider-Man Fans and Hollywood Stars Threaten to Boycott Sony and PS4 After Marvel Fallout