Stranger Things 4 is set to debut this week on Netflix and we were sent the first four episodes to watch. While the first part of the show will release on 27 May with seven episodes and the second part on 1 July with another two, we wanted to share some thoughts on what you can expect in the early episodes. Here are two takes on what goes down in Hawkins and beyond in Stranger Things 4.
Arielle's Thoughts
At the time of writing this post, I've only had the opportunity to watch the first four episodes of Stranger Things season 4. Still, I can confidently say that season four is off to an intriguing and angst-filled start. I hope all of the atmosphere created by the first four episodes is maintained for the rest of the season.
Back when Stranger Things first premiered on Netflix in 2016, I don't think anyone could have predicted how popular and culturally significant the show would become. Headlined by a group of young children, Stranger Things would become one of the most popular shows in the world.
Throughout the years, we've watched as the cast has grown and matured, season to season, but never before has it been so apparent that these aren't the same young children we've come to know and love as it is now. In season 4, the cast is now a group of teenagers with all the complicated emotions and angst that comes with it. Mixed with a healthy dose of trauma that only surviving through years of "The Upside Down" can supply.
While the previous season saw the Hawkins group deal with the sweet emotions of falling in love for the first time, season four starts with them going through their first real heartbreaks. Nancy and Jonathan find their relationship on the rocks but are both too scared to address it. Max is still reeling from the loss of her brother and has effectively pushed all of her friends away so she can wallow in her sorrow. Will feels lost and abandoned by those he cares for most; Eleven and Mike are dealing with the hardships that come with trying to make a long-distance relationship work. Lucas is trying to create a new image of himself but is pushing his friends away in the process, while Dustin is still just the coolest damn one of the bunch.
Unlike the last few seasons, season 4 doesn't seem to be set on introducing a new cast of characters to us – instead, the first four episodes have laid the foundation to build upon the ones we're already familiar with, as well as bringing back a few faces we thought we'd seen the last of. The pacing of the episodes feels deliberate this time around. The show takes time to showcase each cast member independently and show us how they've changed since first appearing on our screens. The result is a start to a season that feels as new and fresh as it did back in 2016 but also familiar.
While the first four episodes haven't really seen the full mystery unfold yet, what we have seen is enough to have us sitting on the edge of our seats, waiting for the rest of the season to drop.
Marco's Thoughts
My biggest takeaway from Stranger Things 4 is how dark the season is so far. There are so many moments that made me sit back and say "what is the age restriction for this again?". Of course, this is brilliant news for fans. It is great that the Duffer brothers have managed to grow the show with the fanbase. They know we started watching this back in 2016 and as the seasons have gone by we have demanded darker stories with more gore and more death.
Stranger Things 4 is incredibly dark but at the same time, it is also very familiar. All the great elements you enjoy from the show are present. From the fantastic soundtrack that had me adding oldie tunes to my Apple Music library while watching each episode. To the nostalgia oozing out of every eighties reference. The fashion is especially on point in Stranger Things 4.
But beyond the show's excellent personality, there are also a lot of underlying themes that one might relate to. While Stranger Things 4 tells a story of horror and fear, it also portrays the challenges the cast now faces growing up and moving apart. The loss of Hopper and how it has affected the ones around him and not to mention Billy's death and how it shook the foundations of Hawkins. People are still recovering from that darkness and before they have had time to heal, something even more sinister has arrived.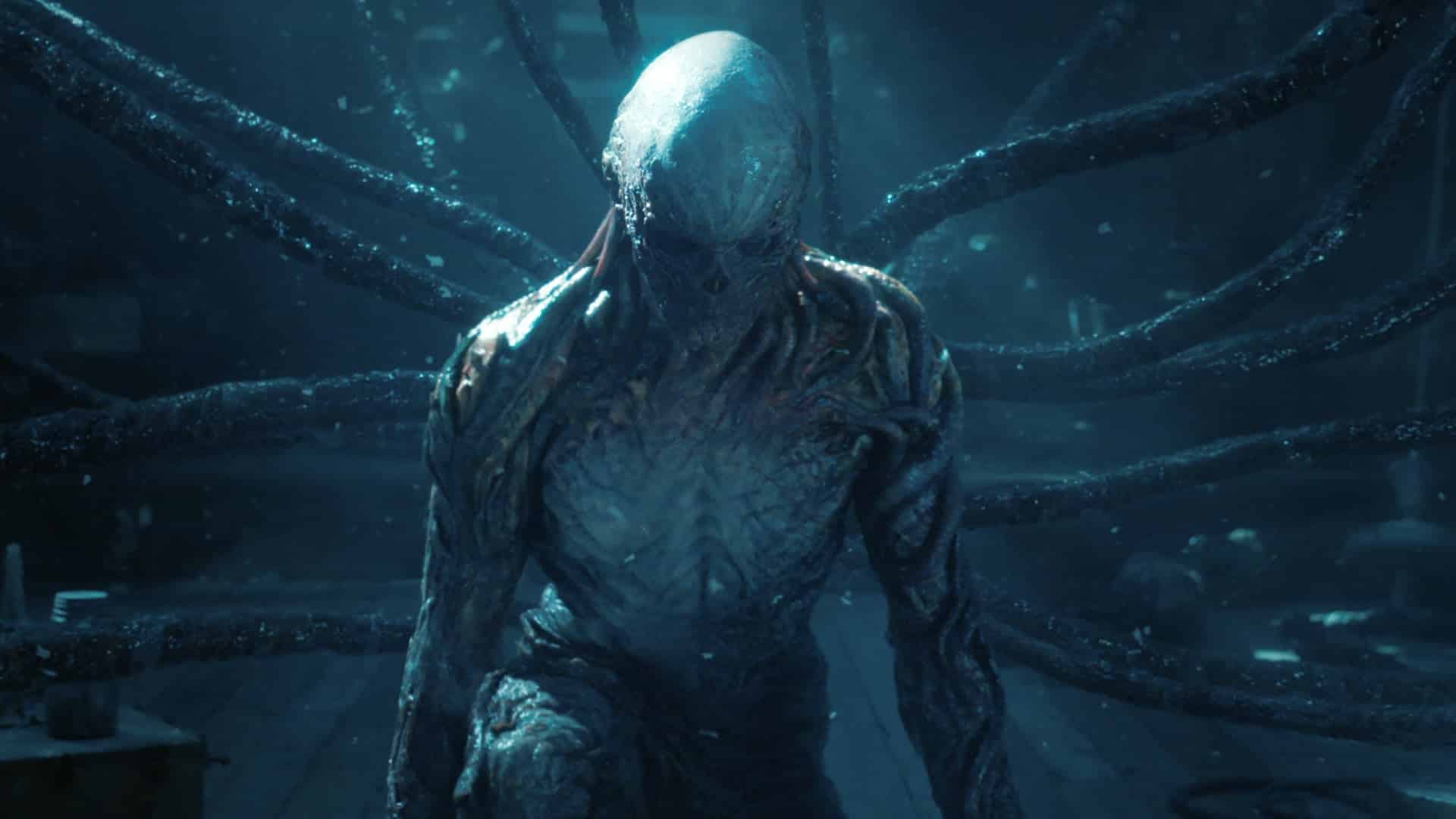 I won't lie to you and say Stranger Things 4 wasn't a rollercoaster of emotions. It was intense and I only watched four episodes. My heart raced, I had tears running down my face at times and the tension each episode manages to deliver makes it one of the best seasons to date. But hey, I have only watched four episodes and absolutely can't wait to watch the rest. Of course, we know Stranger Things is going to come to an end with the next season so the most interesting part of this season will be how it sets this finale up. There's so much I want to tell you but I can't. Watch it for yourself and we can chat about it then.
Stranger Things 4 debuts with Part 1 on 27 May and Part 2 on 1 July. Part 1 includes episodes 1 – 7 and Part 2 includes episodes 8-9.