Capcom has announced a new collaboration for Street Fighter 6 with the popular anime series, Spy x Family. The collaboration is being done to promote the new movie, Spy x Family Code: White, though details are scarce beyond an official announcement or what will actually be available to players as part of this crossover.
The official Japanese Twitter account for Street Fighter recently tweeted the news along with a a new commemorative visual drawn by Capcom illustrator Chisato Mita (below). The art features Yor from Spy x Family going up against Chun-Li while Loid, Anya, Bond, Ryu and Li-Fen watch in the corner.
It's unclear what this collaboration will entail. Some fans think that Spy x Family characters like Yor and Loid Forger will be potential guest fighters while others think it will only be in-game cosmetics that allow certain Street Fighter 6 base characters to don the appearance of the anime's cast. It's likely to be the latter as it's heavily implied in the visual that Chun-Li might get new attire that allows her to look like Yor.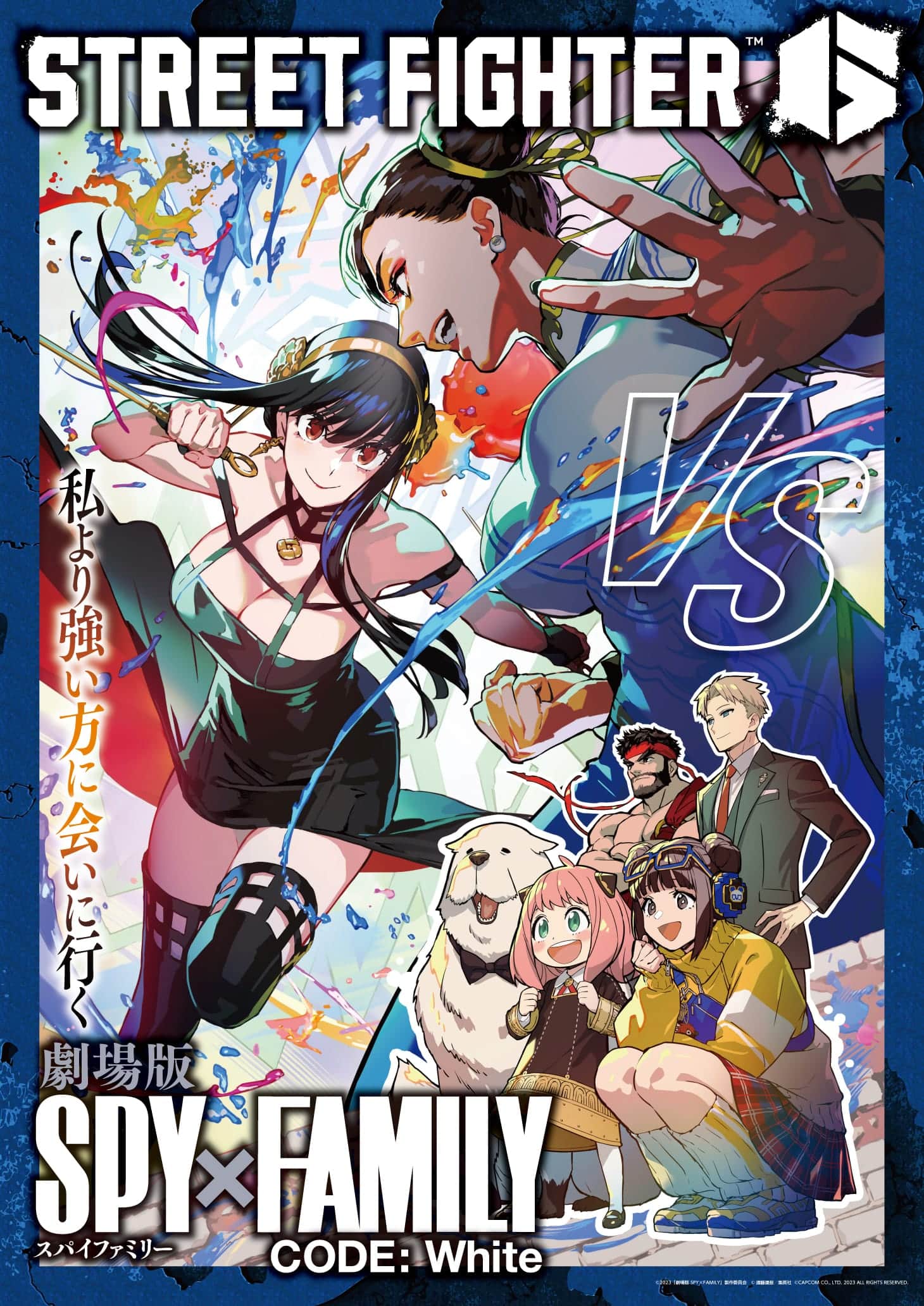 The official description for the Spy x Family anime reads:
"World peace is at stake and secret agent Twilight must undergo his most difficult mission yet—pretend to be a family man. Posing as a loving husband and father, he'll infiltrate an elite school to get close to a high-profile politician. He has the perfect cover, except his wife's a deadly assassin and neither knows each other's identity. But someone does, his adopted daughter who's a telepath!"
Street Fighter 6 launched on 2 June 2023 to extremely positive reviews, receiving some of the highest scores of the year. As of writing, the fighting game currently sits with a 92 top critic average on OpenCritic with 99% of critics recommending the game. Make sure you read our full review right here.
Street Fighter 6 is currently available on PS4, PS5, Xbox Series X/S and PC. The Spy x Family Code: White movie is scheduled to release in Japan this December.
Source: Capcom