Street Fighter 6 had its triumphant gameplay showcase at the recent PlayStation State of Play event with a release window of 2023. Capcom broke down the back-to-basics nature of the gameplay, but a new leak has now revealed a large majority of the character roster that will presumably make up the base game's fighters.
The leak comes from ResetEra who managed to piece together bits of concept art for a decent chunk of characters arriving in Street Fighter 6. We see a few returning fan-favourite fighters like Ryu, Ken, Blanka, Chun-Li, Dhalsim and Zangief, among others. However, we also get a closer look at some new fighters coming to the sixth installment.
In total, 22 characters were unearthed from the concept art leak, but there's presumably more to come (Damd was shown in the trailer but is not present in the leak below, for example). It's not yet known if all these characters will be available in the base game, with some that will likely be saved for future DLC down the line. Have a look at the full leaked designs: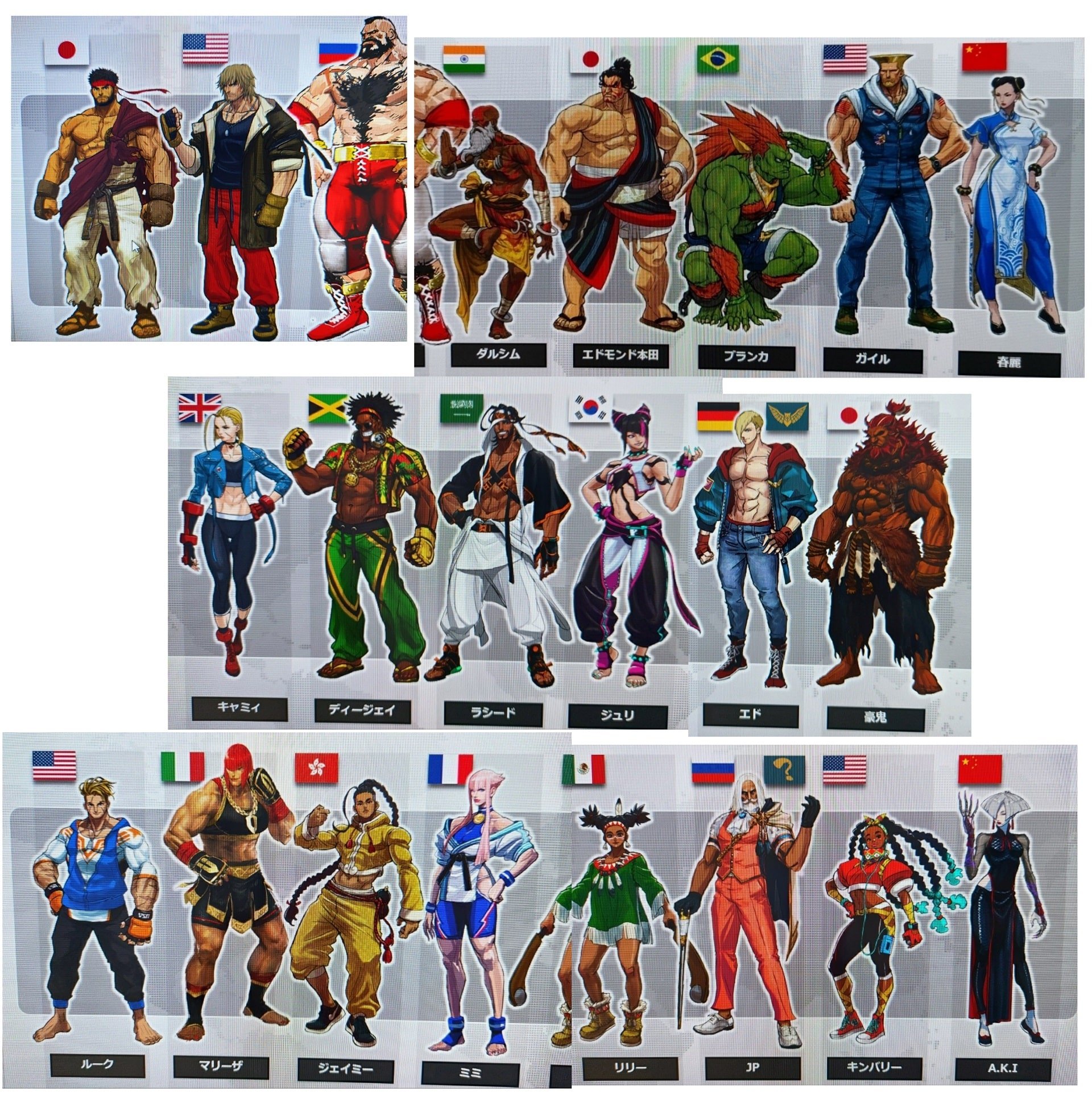 So far, so good. The design of each character is striking and mostly reflects their personalities and nationalities well. Capcom put a lot of thought behind their designs reflecting their characteristics and fighting styles too, which is more than one can say about Street Fighter V's safer character designs.
We'll surely learn more about the fighters, old and new, as we get closer to Street Fighter 6's release date next year. Thanks to a particularly impressive gameplay showcase, the excitement for the upcoming fighter has only escalated and it looks like they're returning to form for this entry. Hopefully Capcom learned some valuable lessons from the missteps of Street Fighter V too.
Street Fighter 6 is currently in development for PS4, PS5, Xbox Series X/S and PC.
Source: ResetEra