The Tales of series is known for its dramatic JRPG experience and Tales of Vesperia is one of the best entries in the series. I for one never played it back on the PS3 so being able to tackle Tales of Vesperia Definitive Edition was an exciting task. The game then re-released on PS3 but never made it to the West so fans missed out.
I have played through a couple Tales of games as they tend to release every year or so and they are either great or pretty lacklustre. Tales of Vesperia: Definitive Edition is the pinnacle of the series and it shows just how far recent games have fallen.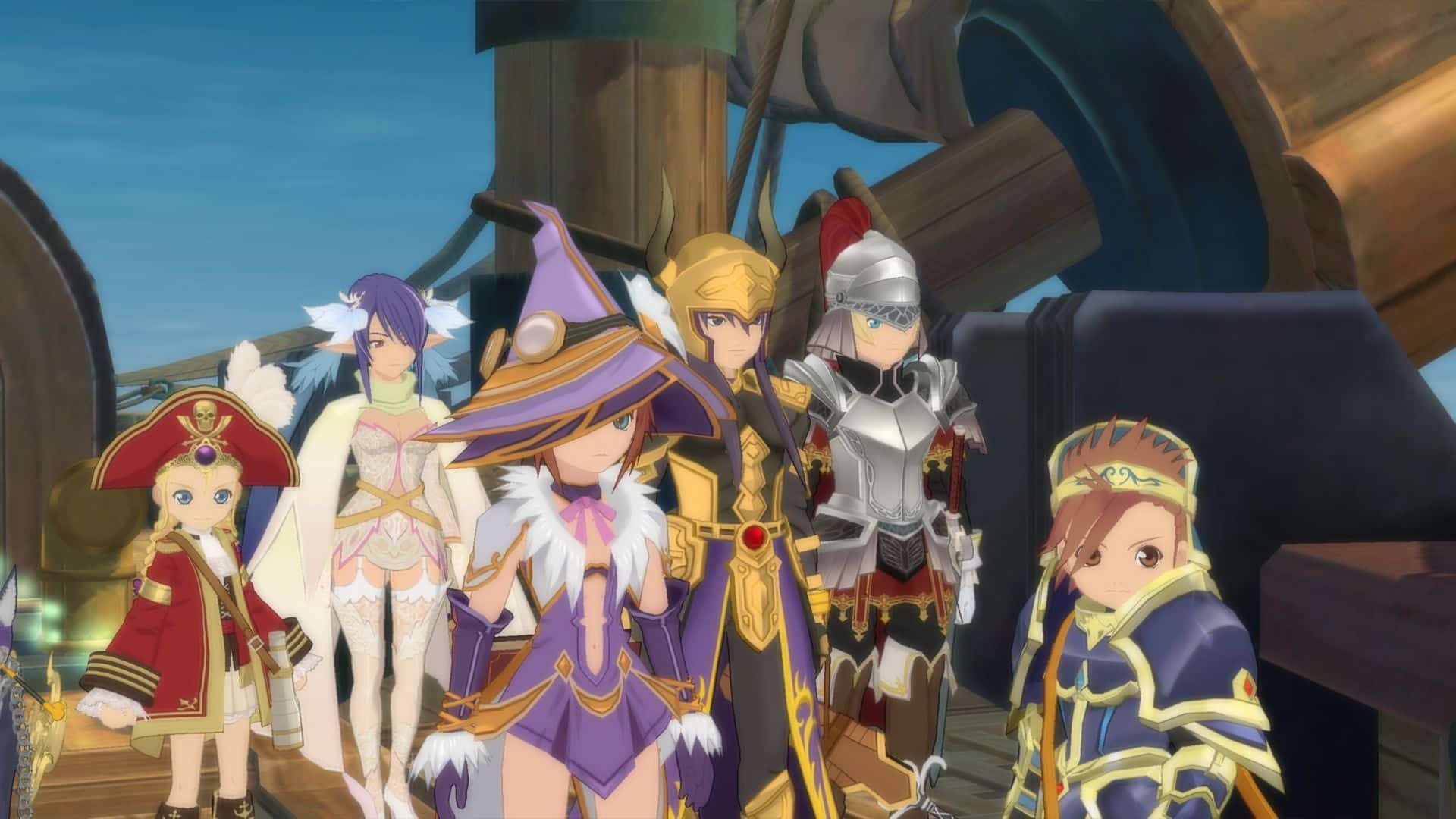 The game has some fantastic character growth, decent combat and a gorgeous well-designed world to explore. Not to mention the story takes risks as you explore the past and present of Yuri and the characters that make up the exceptional roster of supporting cast. Whenever the 40-hour story started to feel dry, the characters and their charm and side stories refreshed it like a jug of water over a dehydrated plant and forced me to push through the slow sections.
Tales of Vesperia follows the story of a soldier named Yuri Lowell that starts off by tracking down a being that is stealing magical energy from his city known as Blastia. Yuri is a humble soldier that comes from the lower-class side of life known as the "lower quarters". One thing leads to another, Yuri gets locked up and meets Estelle who just happens to be on her mission which also involves Yuri's rival. The two meeting sparks the beginning of a grand adventure.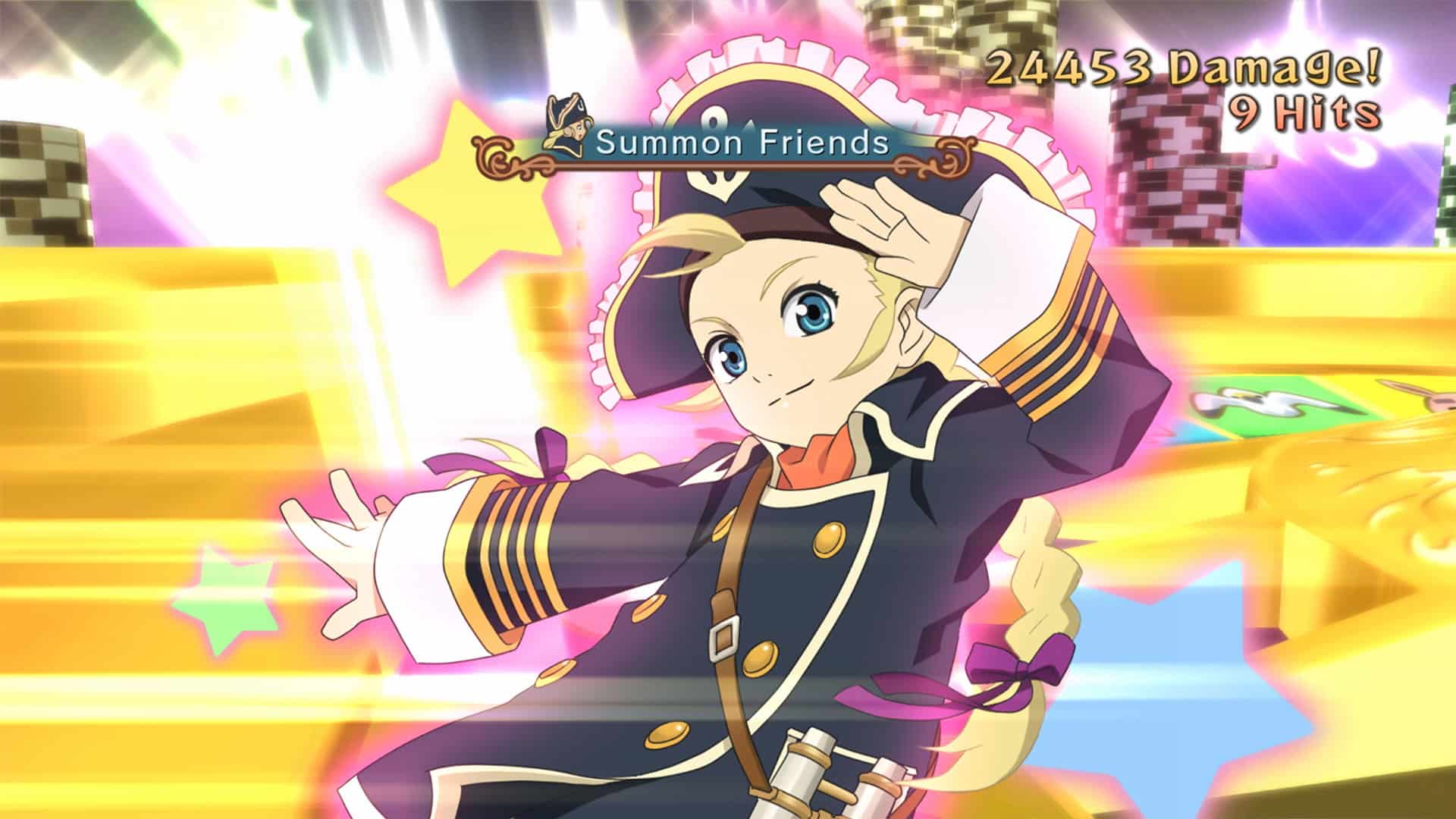 As I am a newcomer to the Vesperia game, I had no idea that some of the new characters you meet in the game are completely new and were only added to the story when the game was re-released on PS3. Flynn, who apparently was only present in the PS3 game is now fully playable in this version and Patty Fleur is another new character. If you have never played the game before then this would not make a difference as these cast members add new layers of conversation, character depth and combat to the game. If anything, it makes it feel like a fully-fledged experience even though I never played the PS3 version.
The Tales of series has a unique combat system that is sort of implemented across the series in one way or another. There is no turn-based combat here rather a faster-paced attack system that sees you enter battles with a selection of offensive, defensive or support abilities. You then chain together combos by slicing, shooting or casting attacks and different attacks have harder combos to pull off. "Artes", which act as special abilities take up TP and can be used at any time in battle. You then unlock stronger attacks known as Fatal Strikes and awesome-looking moves called Mystic Arts.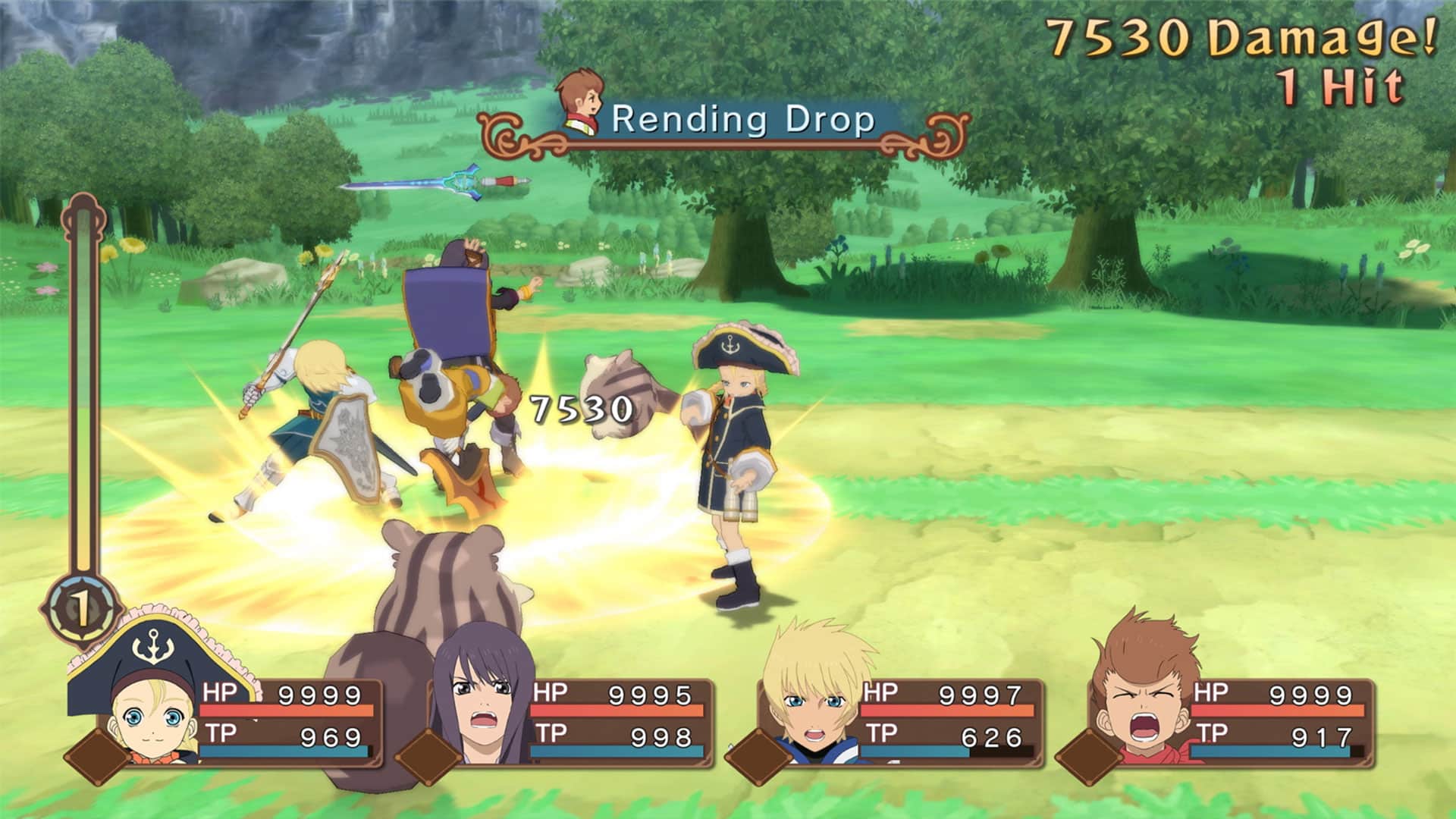 All these attacks and abilities range from character to character and it delivers a flashy and addictive combat experience that involves some fast-paced button mashing as well as a strategic approach dependant on the foe you are facing. Combat can get a little mundane in the later parts of the game due to it being so repetitive but I just swapped around a few characters which delivered new ways to approach battle and challenges due to their own strengths and weaknesses.
Party members that you do not control during battle do their own thing which I really disliked. I prefer to have full control over everything and this led to these bots spamming all their TP-based attacks. This then led to them using TP items to refill their bars which thankfully you can cancel before they use up your entire inventory. A deeper tactics system would have been ideal for this game which would let me micromanage who uses what and who attacks and how. The lack of player control over your fellow party members really got in the way at times.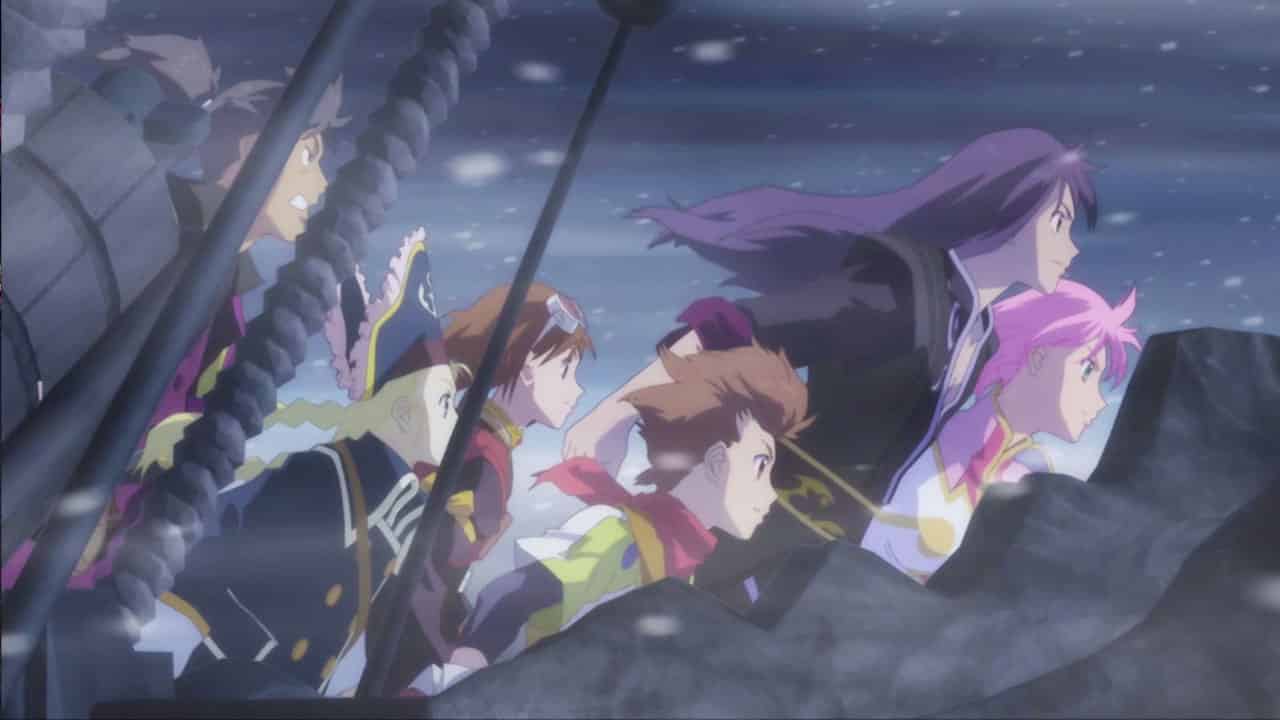 Tales of Vesperia looks great running on current hardware and still holds up today. You would never say this is a PS3 game besides the clunky animations. The world, soundtrack and voice work is top-notch making it a JRPG you just have to consider in 2019. There is a lot to digest when it comes to customization of characters and the loot system and skill trees give you a great sense of accomplishment and item management that spreads across all aspects of the game. Most of all, the story just works and it is something that will keep you entertained for a few weeks on end.

This review was based off a review copy sent to us by Bandai Namco
Available On: PS4, Xbox One, PC, Switch | Reviewed On: PS4 Pro | Release Date: 11 January 2019 | Price: R629