Gaming laptops have become an important part in the gaming ecosystem. The highest-tier laptops tend to have large price tags attached to them. However, ASUS, through its Republic of Gamers and TUF Gaming offerings, have you covered as the company has listed a few fantastic gaming laptops that you can pick up for just under R25,000 in South Africa.
"Part of the TUF philosophy, is that it offers performance-level hardware at a more affordable price point," said ASUS in a press release. "At the same time, ROG also offers a few more affordable gaming notebook options. Let's look at the ROG and TUF notebooks available in South Africa currently retailing at R25,000 and under."
TUF Dash F15 Gaming Laptop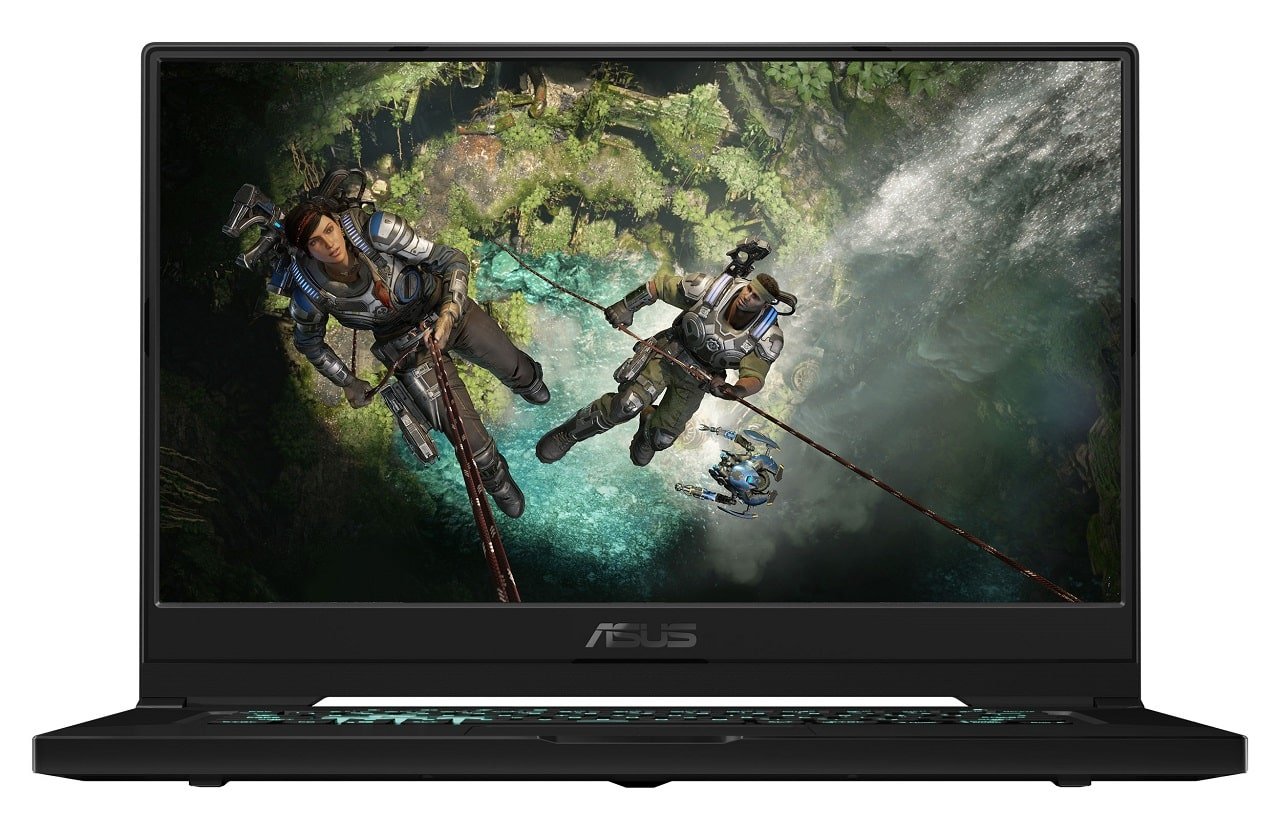 The TUF Dash F15 is a lightweight, easy-to-carry laptop, yet when it's time to perform, it draws on the power of a either an Intel or AMD chipset and either an NVIDIA GeForce RTX 3050 or 3060 GPUs. Best of all, it's a budget-friendly option that delivers all the essentials in one package. 
A speedy 144Hz display will give you an edge in your favorite online multiplayer games, and this laptop offers all the connectivity needed to hook up an additional monitor and peripherals.
ROG Zephyrus G14 Gaming Laptop
Some gaming PCs are fully fledged battlestations that occupy an entire desk. But that's not practical in every situation. The ROG Zephyrus G14 can be folded up and tucked under your arm and taken anywhere. This compact and lightweight gaming laptop travels easily and looks good in the process.
When it's time to game, its custom vapor chamber and liquid metal thermal compound give its cooling system the chops it needs to tame the latest CPUs and GPUs from AMD and NVIDIA. New for 2022, its 16:10 ROG Nebula Display sizzles with a 1440p resolution, 120Hz refresh rate, and Pantone Validated colours.
ROG Zephyrus M16
Gaming laptops can do more than just game. The specialised hardware that they draw on to render digital worlds in real time is a powerful asset for any student with a passion for 3D animation, video editing, or digital art. 
If you need something that packs a punch, consider a laptop like the ROG Zephyrus M16. In a chassis that's the size more typical of 15-inch notebooks, it houses a 16-inch display that's primed for creative pursuits. It has a 16:10 aspect ratio that makes more room in creative apps for photos or videos and the toolbars or timelines around them. It's factory calibrated and PANTONE Validated for color accuracy, too, so it's an ideal canvas for fine-tuning artwork for sharing or publication.
You'll be able to purchase all of the above via Evetech, Wootware and associated retailers.