CD Projekt Red has entered its final development stage for Cyberpunk 2077 and we recently learned that the game could be a bit smaller than The Witcher 3 but offer more replayability. Now, it seems like the Cyberpunk 2077 World Map has been revealed, showcasing Night City.
RELATED: Netflix's The Witcher First Reactions Claim the Show Could be Better Than Game of Thrones
Keep in mind that CD Projekt Red is placing emphasis on verticality in Cyberpunk 2077 so although the number of streets in the map might look small in comparison to say, games like GTA 5, the inside of buildings and multiple floors could allow for a lot of content and areas to explore with a massive sense of verticality.
The Cyberpunk 2077 World Map was revealed in an Amazon listing of the Deluxe Edition Lore book for the game, which includes the following:
An exclusive Night City map cover.
A slipcase featuring Night City graffiti.
Temporary Tattoos: show your alignment with any of Night City's varied, colorful gangs.
Johnny Silverhand Poster: a memorial to the gone-but-not-forgotten superstar, Johnny Silverhand.
Vehicle Postcards: Four postcards that each showcase a vehicle from one of Night City's diverse and unique lifestyles.
An insightful, captivatingly designed, full-color hardcover that transports readers to the futuristic megalopolis of Night City–the epicenter of the vibrant new action-RPG from CD PROJECT RED.
Zooming in on the image in the listing (image credit from TwistedVoxel) you can see the Cyberpunk 2077 world map of Night City.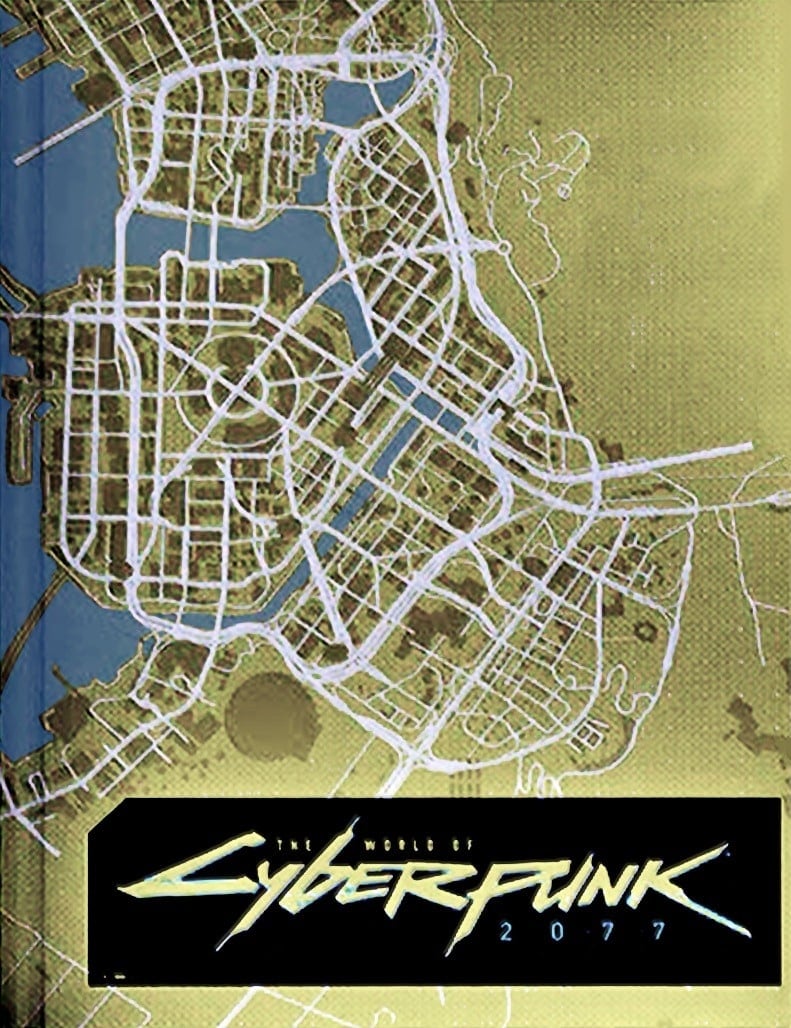 That doesn't look very big but we have no real way of knowing just how big those buildings are or how long those streets actually are in the game. We do know, however, that Cyberpunk 2077's Night City will be much denser than anything we saw in The Witcher 3.
RELATED: Sony PlayStation Awarded Guinness World Record For Best-Selling Console Brand
What do you think about the Cyberpunk 2077 world map? Let us know in the comment section below.