ZeniMax Online and Bethesda Game Studios teased a brand-new adventure coming your way in The Elder Scrolls Online this year. Focusing on the Breton race and diving deep into medieval-style culture and history, The Elder Scrolls Online: High Isle is 2022's expansion that promises just that.
The upcoming expansion is part of a new year of content called the Legacy of the Bretons and will take players to High Isle in the next chapter of content. Not only does High Isle offer something new to see compared to past expansions but players have never been able to explore the island chain in previous games. This is the first time we will get to visit the islands.
According to Bethesda, The Elder Scrolls Online: High Isle will take players to the Systres Archipelago. This includes the islands of High Isle and Amenos. Bethesda says these all-new locations allowed the development team the opportunity to create something truly unique in the Elder Scrolls series.ESO's art director CJ Grebb says:
"We always strive to make sure each new chapter has a signature look, and with High Isle, that became a little easier when we were told that the Systres is sort of the resort island for the upper crust of Breton society. With this in mind, we took inspiration from the beautiful sands and rolling hills of the Mediterranean coast."
The Systres Archipelago features a range of locations including sandy beaches, bleached cliff faces, towering castle cities and more. Being the land of the Bretons, these cities also feature a distinct new look that plays into the medieval theme.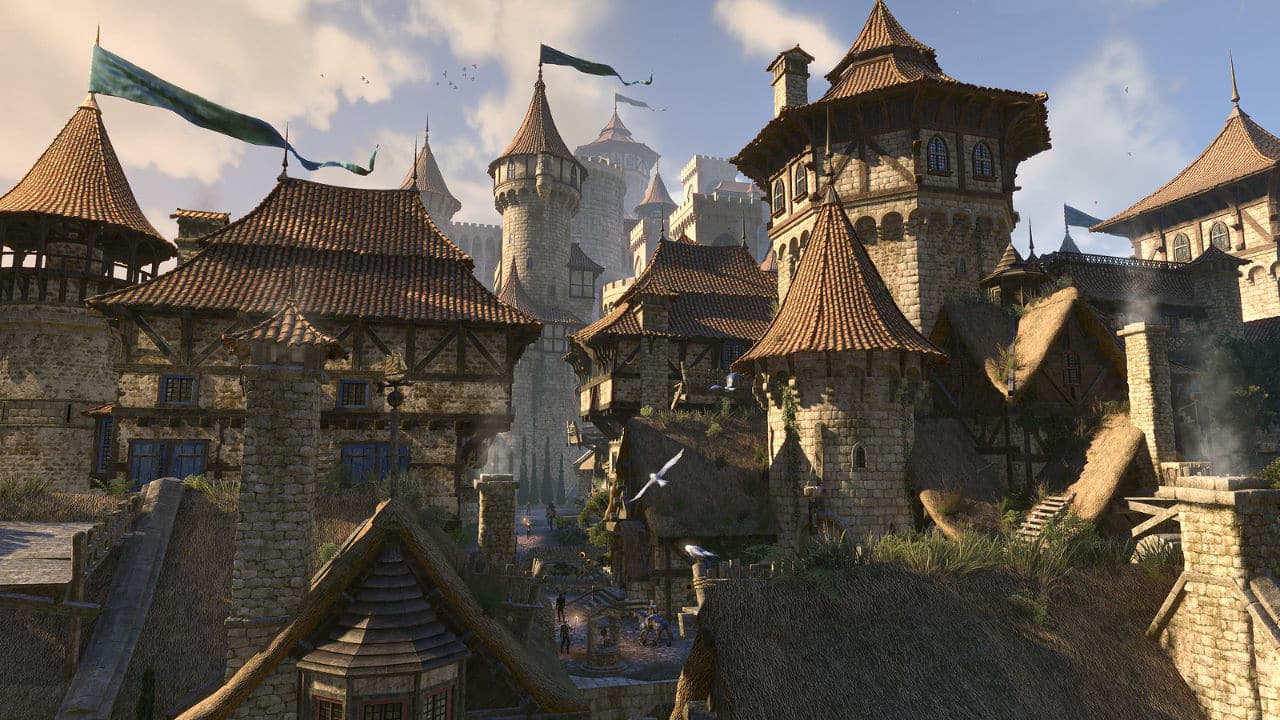 The Elder Scrolls Online: High Isle lets players dive deeper into the history and culture of the Bretons while uncovering a knightly order shrouded in a dark conspiracy.
"With High Isle and the Legacy of the Bretons, the team is going back to its story-telling roots. We will be focusing on exploring Breton culture and telling a more grounded, politically charged tale rather than the 'world-ending apocalypse-type' story that we've done the past few years. It's an exciting tale that fits extremely well with the Bretons–they are a feudal society where nobility and courtly politics are the norm."
The Elder Scrolls Online: High Isle launches on 21 June for PS4, PS5, Xbox One, Xbox Series X/S and PC. Take a look at the stunning cinematic reveal trailer: