The Last of Us Part I went gold just earlier this week but it seems that someone already has their hands on the game. The remake is set to launch this September so it can't be possible that retail copies of the game have leaked early. However, perhaps a playable developer build of the game made its way into the hands of someone who wasn't meant to have it.
The Last of Us Part I gameplay includes both screenshots of in-game locations and dialogue as well as actual gameplay videos. The videos are also not your usual "potato phone" quality recordings. Instead, someone seemed to have uploaded raw gameplay taken directly off the PS5. They even forgot to disable HDR which has resulted in the colours being washed out a bit.
Nick from XboxEra was the first person to share this leaked gameplay. He claims that what you'll see down below represents the most up-to-date build of the game too. In the videos, we can see a few notable changes in the game. For starters, the Workbench has been tweaked a bit. It represents the same Workbench we had in The Last of Us Part II. You'll now see the weapon right in front of you, attach and detach parts of it and upgrade it while you're at it.
Another gameplay clip shows off a combat encounter. There's nothing much "new" here to look at but the game definitely looks fantastic (even with the washed-out HDR). The gameplay is quite familiar to the original experience. It shows Joel creeping around the library while taking cover and shooting enemies who come from around him.
Another encounter can be seen below. This one showcases the game's outside areas.
No Dodge or Prone in The Last of Us Part I
Now there's some sad news to report. No, you cannot dodge or go prone in The Last of Us Part I. This is one of the most fan-requested features and sadly. Naughty Dog didn't incorporate these mechanics into the remake. The Last of Us Part II had a much quicker combat system that allowed Abbie and Ellie to prone in tall grass and dodge enemies with a roll. These features went a long way to expand on the game's movement systems. However, Naughty Dog has stuck to the old faithful experience in The Last of Us Part I and left it out.
You can see some of the controller schemes and settings below. The controller layout confirms no dodge and prone. The game settings also confirm the different visual modes players can expect to see in the game.
Lastly, we have some very impressive-looking in-game screenshots to share. These were taken directly from the game using the share button. This is definitely a remake. It looks incredible.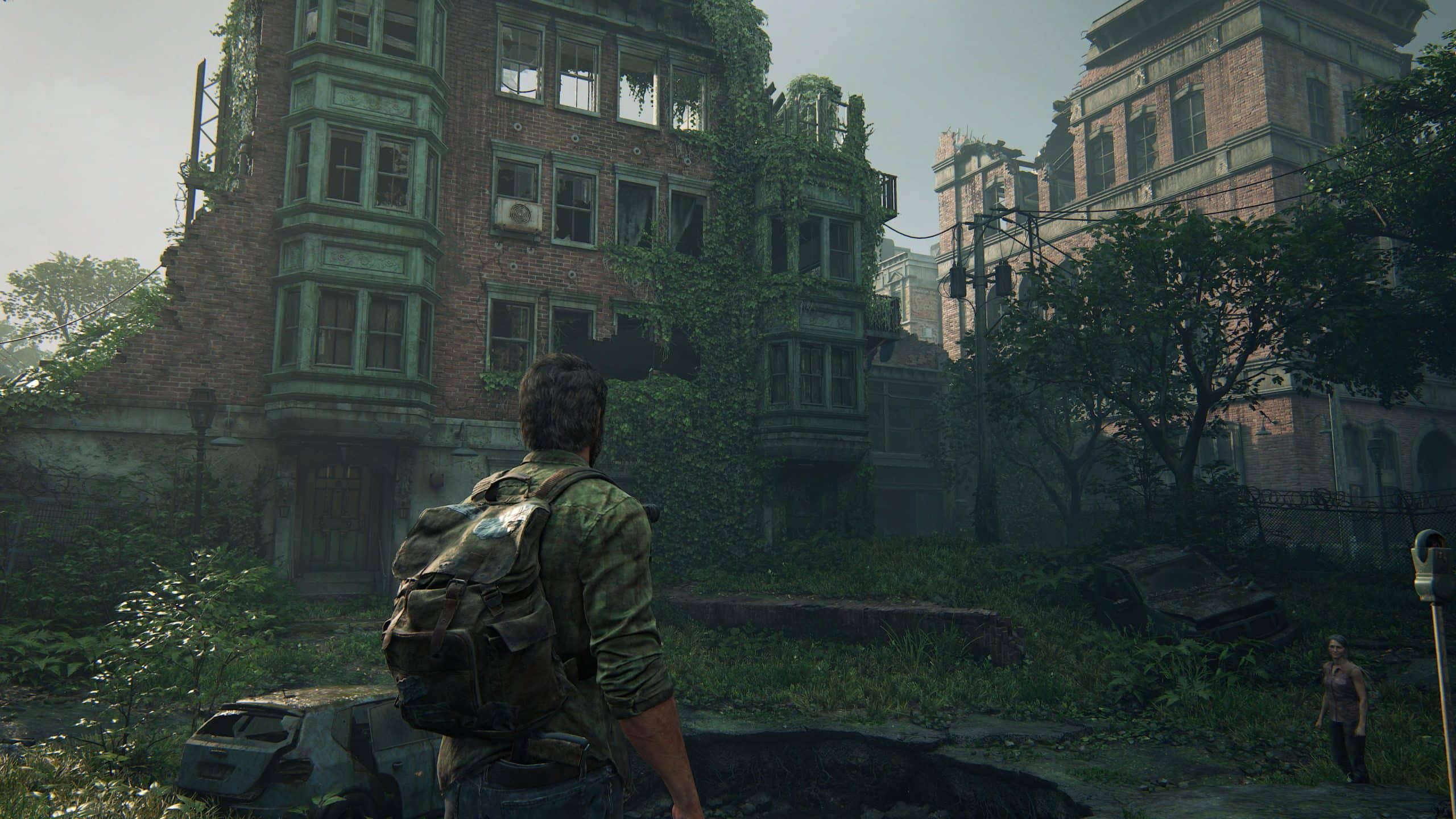 The Last of Us Part I is set to launch on 1 September 2022 for PS5.
Source: Twitter