Valve's Steam Deck is definitely getting its competition thanks to a number of PC manufacturers developing their own portable gaming devices. We already have the ROG Ally and now Lenovo is also doing one. The Lenovo Legion Go is a Windows-based gaming unit that aims to directly compete against the ASUS ROG Ally and Steam Deck. It even has its guns out for the Nintendo Switch.
The first images of the Lenovo Legion Go have popped up online and show an eight-inch screen and two Joy-Con-like controllers. These controllers can be removed from the display and feature a magnetic connector which charges the internal batteries at the same time.
The Lenovo Legion GO also features a large kickstand which is identical to the Nintendo Switch OLED. You can prop your unit up on a table to play wirelessly on the go.
If anything, the Legion Go seems to be merging what ASUS, Nintendo and Valve have done into one device. The detachable controllers, for example, feature a Joy-Con-like design but they are also quite thick and include the same grips seen on the ROG Ally. There's also a touchpad on the right-hand controller. Something which is seen on the Steam Deck.
The right controller also has a wheel. We're not sure if this is meant to replace the mouse wheel or perhaps integrated into other shortcuts. The display is also fully touchscreen too.
As for the specs, they aren't available yet. However, the unit will likely make use of the same AMD Zen Extreme chipset found in the ASUS ROG Ally. The chip has proved to be quite a good fit for these portable gaming devices thanks to its power, low-energy use and generally decent performance.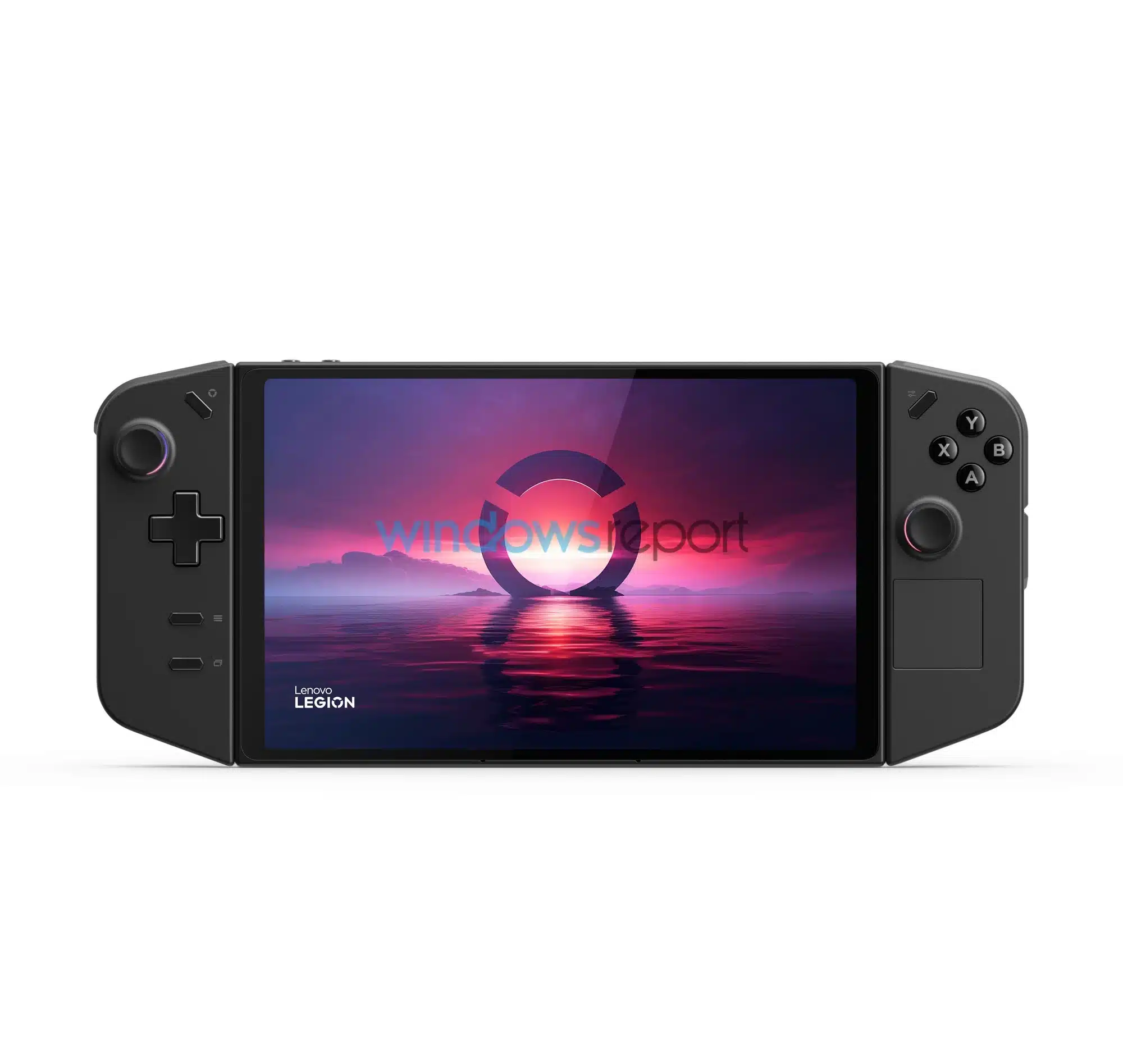 We don't know when Lenovo plans to announce the Legion Go but hopefully, we'll hear more soon. The device was already rumoured to exist a few weeks back so it is nice to see it in the flesh.
Source: Windows Report