As you may have seen, Mortal Kombat 11 was fully revealed last night during a reveal stream hosted by Warner Bros. Games. For everything, you need to know about the game check out our guide on the reveal. Along with the reveal of the game came the announcement of an epic Mortal Kombat 11 Kollector's Edition.
Related: Mortal Kombat 11 Gameplay Reveals The Most Brutal Battles Yet
This premium edition of the game is every fan's dream as it comes with a 1:1 Scorpion mask replica and it looks creepy and most likely the only thing we need to buy this year in terms of gaming merch. The Mortal Kombat 11 Kollector's Edition also comes with some rather neat loot such as the Premium Edition of the game, a steelbook case, a Mortal Kombat magnet an authenticity plaque and more.
Mortal Kombat 11: Kollector's Edition – PS4, Xbox One
Mortal Kombat 11 Premium Edition (includes base game and the Kombat Pack)

Six playable DLC characters
Seven skins
Seven gear sets
One week early access to character DLC

Steel book case
Magnet featuring the MK logo
1:1 life size replica of Scorpion's mask with stand
Authenticity plaque
Packages in black collector's box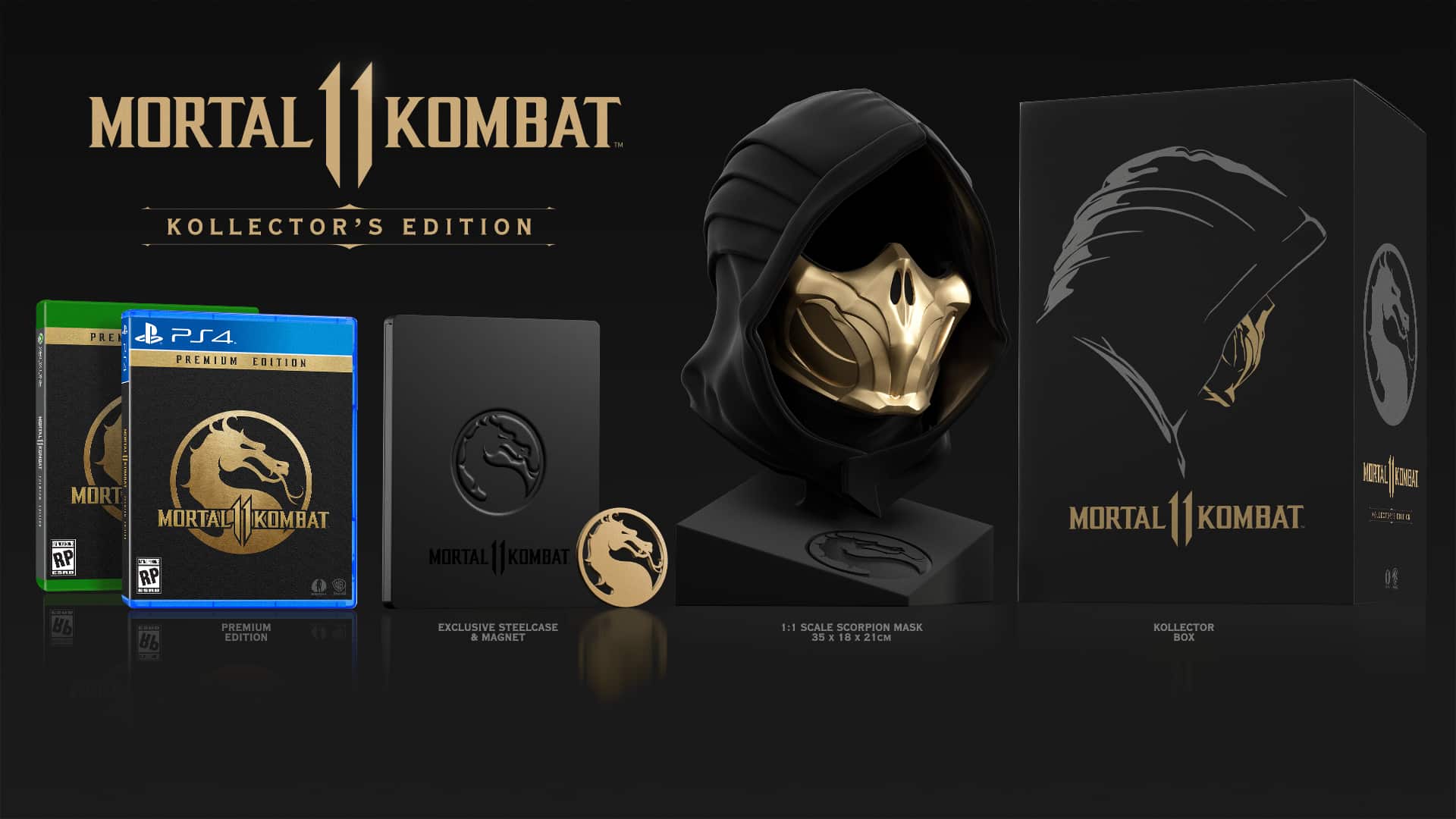 Pricing is not available as of yet as the edition's kontents (sorry) will only be fully detailed on 30 January 2019. Just like the standard edition, if you pre-order, you will get access to the 28 March 2019 beta and receive the pre-order exclusive Shao Kahn fighter.
Mortal Kombat 11 is scheduled for release on 23 April for PS4, Xbox One, PC and Nintendo Switch.
[su_youtube url="https://www.youtube.com/watch?v=NPBHbj317ro"]