With last year's anime seasons wrapping up, this year brings a long list of highly anticipated new shows and seasons to look forward to. Many of them are continuations of existing popular franchises, with the exception of a few original and new projects. From Nier: Automata to Solo Leveling, here are the 20 most anticipated anime confirmed to be releasing in 2023.
This list isn't in any particular order. We won't be mentioning movies such as Haikyuu!! Final either, just primarily focusing on the shows. While not every show has been confirmed to air in a specific season, we'll also list those outstanding anime since they're likely to receive air dates in the near future.
Demon Slayer: Swordsmith Village Arc
Demon Slayer (or Kimetsu no Yaiba) enters its highly anticipated third season with the Swordsmith Village Arc, covering the explosive events from the manga. No episode count has been revealed yet but it will once again be animated by studio Ufotable, one of the leading animation studios in the industry known for its high-quality work. The Swordsmith Village Arc will air in April 2023.
Nier: Automata Ver1.1a
A-1 Pictures, the studio best known for Sword Art Online and Kaguya-sama, will produce an anime adaptation of Nier: Automata, the critically acclaimed video game from Square Enix and PlatinumGames. Everything seen in the trailers so far suggests it will be quite faithful to the source material with top-tier animation accompanying it. Nier: Automata Ver1.1a will begin airing on 8 January 2023.
Jujutsu Kaisen Season 2
Alongside Demon Slayer, Jujutsu Kaisen was one of the biggest anime to come out in the last five years. The colourful cast of characters, familiar shounen tropes and vibrant animation skyrocketed it into popularity, but it's how the series managed to captivate viewers with detailed world-building that won many over. The second season is scheduled to air in summer 2023 and will once again be animated by MAPPA.
Attack on Titan: The Final Season Part 3
Attack on Titan: The Final Season will return for its third (and actual final) part, adapting the manga by Hajime Isayama to its conclusion. Studios switched hands from Wit Studio, which produced the first three seasons, to MAPPA which is currently animating The Final Season – and a large number of other projects. The Final Season Part 3 doesn't have a specific air date yet, but it's expected to arrive before the end of the year.
Solo Leveling
Arguably the most anticipated anime of 2023, Solo Leveling adapts the acclaimed and best-selling manhwa from late artist Seong-rak Jang (Dubu) and writer Chugong. A-1 Pictures will adapt the anime which currently doesn't have a confirmed episode count or air date yet. Judging by the visceral and fluid style of the manhwa, the animation will need to be exceptionally high-quality to keep up. Expect Solo Leveling to arrive before the end of the year.
One Punch Man Season 3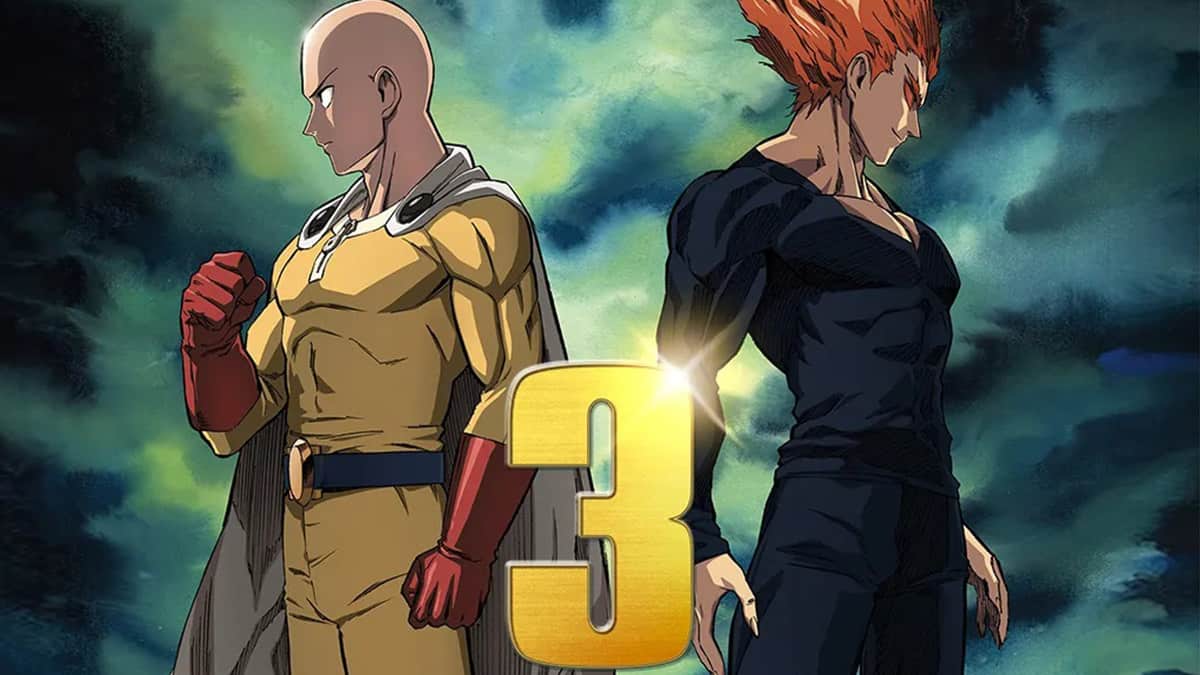 It seems like MAPPA has another major project on its hands with One Punch Man Season 3. After Madhouse did a stellar job animating the classic first season, the series dropped the ball during its second season when J.C. Staff took over. Now, it's exchanging studio hands again and we hope it treats the exciting source material and arcs to come with love, care and a bigger budget. The third season doesn't have an air date but it's expected to arrive before the end of 2023.
Hell's Paradise
Yuji Kaku's twisted and brilliant Hell's Paradise is finally getting an anime adaptation from (you guessed it) MAPPA. The trailers show plenty of promise for a crazy original plot revolving around the hunt for immortality. The manga ended its run back in 2021, so this anime adaptation is long overdue. Hopefully it adapts the source material without ommitting some of the insane manga moments. Hell's Paradise will air in April 2023.
Akira (Shin Anime)
Yes, you read that right. Katsuhiro Otomo's legendary manga Akira is getting the full anime treatment this year. While most fans are already familiar with the classic 1988 anime movie, it more or less deviated from the source material – but not in any bad way. Some even prefer the movie's deviation. However, this anime adaptation from Sunrise aims to more faithfully adapt the manga from beginning to end. It's expected to arrive before the end of the year.
Bungo Stray Dogs Season 4
One of the more underappreciated anime of the last decade, Bungo Stray Dogs is currently airing its fourth season from studio Bones. The ingenious blend of organised crime, action and supernatural powers gives the series its unmistakable identity featuring a wide cast of well-written, layered characters and superb animation to boot.
Vinland Saga Season 2
We've been going for far too long on this list without, yet again, mentioning another MAPPA anime. This time, it has taken another Wit Studio anime onto its shoulders with the second season of Vinland Saga – and this is quite a promising project to take on, all things considered. The first season is, according to many, one of the best anime released in the last decade so there's plenty of hype leading into its continuation. Vinland Saga's second season begins airing on 10 January.
Spy x Family Season 2
Spy x Family exploded into popularity last year and it's keeping that train going with not only a second season, but a full-length movie in 2023. The heartwarming misadventures about a spy, an assassin and a psychic kid pretending to be a family has managed to capture the attention and hearts of the anime community. It's all very well-earned too. The second season (and movie) don't have an air date yet, but expect them to arrive before the end of the year as a collaborative project between Wit Studio and CloverWorks.
KonoSuba Season 3
As a quick side note, the trailer above is actually for a completely different project to KonoSuba's third season that focuses on Megumin (also worth keeping an eye on). KonoSuba is not only the quintessential isekai show, but it's also one of the funniest anime ever made. The misfit characters at the heart of the show are obnoxiously goofy and endearing, but it's the clever, self-aware writing that elevates it above your standard "transported to another world" anime. The long-awaited third season doesn't have an air date yet.
Fire Force Season 3
Fire Force is a bit of an anomaly in the anime world. Coming from Soul Eater creator Atsushi Okubo, the series gained a sizeable following since its first season aired and continued to impress with its conspiracy-driven plot and energetic action. The third season should be an exciting return for the series as studio David Production (best known for JoJo's Bizarre Adventure) never short-changes the animation. The third season doesn't have an air date yet.
Tower of God Season 2
One of the most renowned manhwa in the world, Tower of God received an anime adaptation a few years ago from Telecom Animation. A second season is now underway given its massive popularity. While it's not exactly an original story, the premise still presents a framework for plenty of intrigue and action to unfold that has kept the source material running for literally hundreds of chapters. The second season doesn't have an air date yet.
Dr. Stone: New World
Dr. Stone: New World is the long-awaited third season of Dr. Stone, an unexpected hit show that surprised viewers with its clever blend of genres and unique shounen elements. TMS Entertainment will return to animate the third season, though no episode count has been revealed yet. Dr. Stone: New World airs in April 2023.
Rent-a-Girlfriend Season 3
Rent-a-Girlfriend, the romantic comedy series that gained popularity after its first season, has been approved for a third season which is expected to air sometime this year. The show is known for its well-timed jokes, interesting cast and great animation, for the most part. However, its absurd premise keeps it ahead of most rom-com anime out on the market. No episode count has been revealed yet and it's unclear if TMS Entertainment will return to animate.
Goblin Slayer Season 2
It feels like an eternity since season 2 of Goblin Slayer was officially announced, but now we finally have confirmation that it will be arriving this year. Borrowing elements from Berserk, Goblin Slayer is a dark fantasy show with an emphasis on "dark". It's certainly not for the faint of heart and most fans will simply tell you to experience it for yourself. However, it's also an incredibly engaging anime that shouldn't be missed when the second season rolls around sometime in 2023.
Kaiju No. 8
There's a lot to say about Kaiju No. 8, based on the best-selling manga by Naoya Matsumoto. However, most of its surprises are best saved for an anime adaptation that will air sometime this year. Production I.G. will animate the series, which is fantastic news because the studio is responsible for some incredible anime including Ghost in the Shell: Stand Alone Complex and Haikyuu!!, among others. The anime doesn't have an air date yet.
The Ancient Magus' Bride Season 2
The Ancient Magus' Bride is an anime that's always recommended for those that love getting lost in amazing, fleshed out fantasy worlds. Wit Studio originally animated the first season, but Studio Kafka (a new studio) will produce the second season. That sounds like it should be a red flag, but the trailer shows promise with gorgeous animation. Hopefully it lives up to the first season. The second season airs in April 2023.
Bleach: Thousand-Year Blood War Part 2 – The Separation
You knew it was coming. The second part of Bleach's anime adaptation of the Thousand-Year Blood War already has a release window of summer 2023 (or July 2023). The recent first part that concluded in December was, to put it lightly, exceptional. It boasted superb animation, plenty of violence and solid writing and direction that elevated the manga source material in ways that are almost unheard of in anime today. Part 2 will air in July 2023.