If you thought the original Monopoly was a long and tedious game as you fought with your family and friends over who owned Houghton Estate, think again. Hasbro has released a new version of Monopoly called the "Longest Game Ever" edition and it sounds like it could officially be the longest board game ever made.
RELATED: Monster Hunter World: Iceborne Update Coming in December Including New Monster and Region
The new Monopoly Longest Game Ever edition sees players head into a game as usual but the mechanics are a little different. The only way to win is to own every purchasable square in the game. To make it worse, there are now 66 properties to buy with three versions of each one. This means the board sees you run across two layers of blocks on all sides before heading over "GO".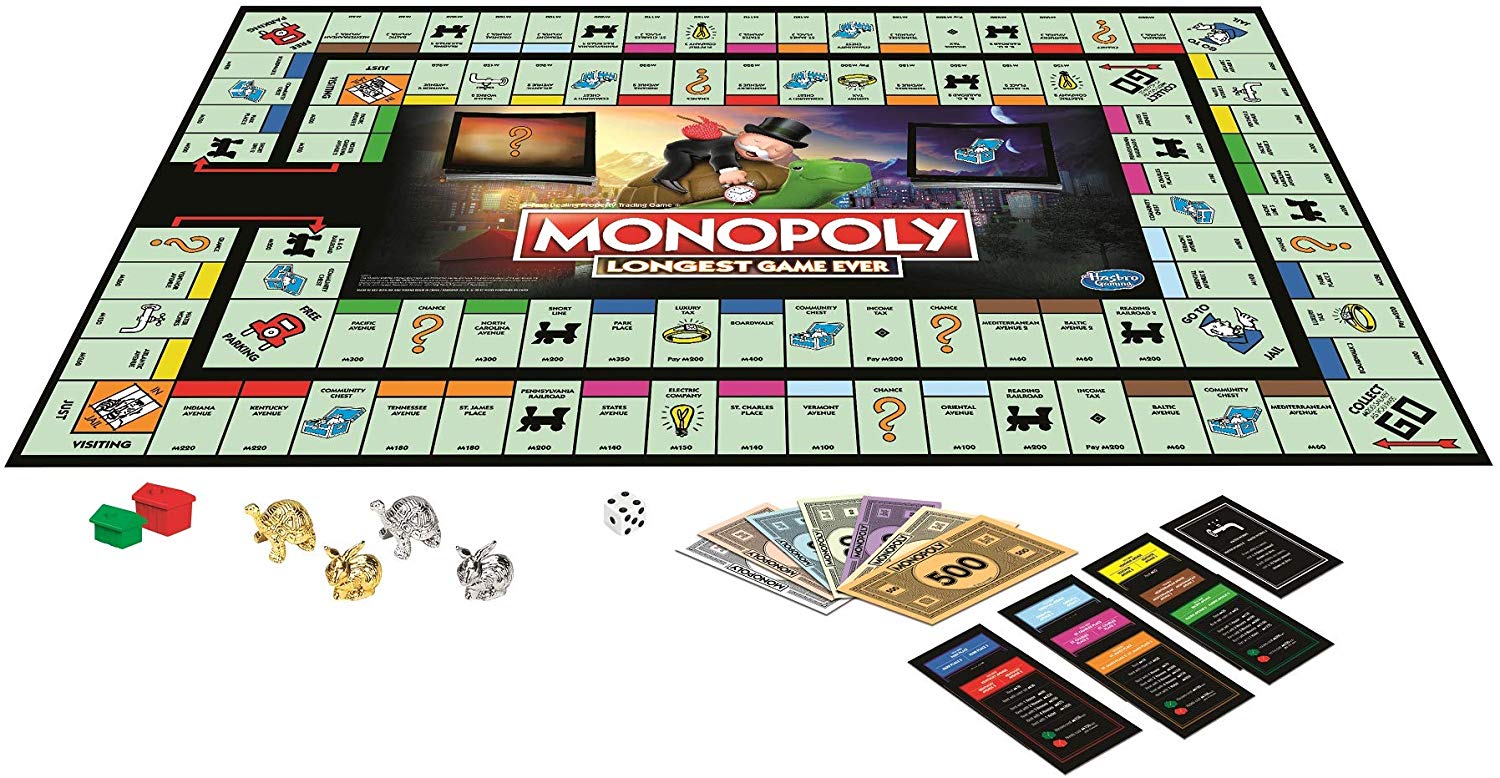 The game also only includes one die instead of the traditional two meaning it will take double the amount of time to get around the board than it usually would. Strangely, the game also lets players rip their money in half in order for it to go further. Clearly, Hasbro wants the game to never end. The official product description on Amazon makes that point clear;
[perfectpullquote align="full" bordertop="false" cite="" link="" color="#F4231B" class="" size="19″]Think classic Monopoly takes a long time to play? Say hello to this edition! Featuring tortoise and hare tokens, and the longest Monopoly game board ever with multiple…and multiple (and multiple) properties, this is the longest version of the Monopoly game. A few different features in gameplay help make the game last longer such as no auctions allowed, and players get cash for landing on Free Parking. Run out of money? Just rip the bills in half along the dotted line. So pack a lunch, bring a change of clothes, and get ready to make it through Monopoly The Longest Game Ever![/perfectpullquote]
The Monopoly Longest Game Ever Edition does not sound like fun at all. But everyone to themselves. I would not make it through a gameplay session of it as even the original version is extremely boring to me. However, someone might find this enjoyable as it may be the game that takes a day or two to get through.
Right now the game is only available in the US but might release in SA at a later date. Would you play this version of Monopoly? Let us know down below.