The last movie in the Star Wars series is opening in cinemas on 20 December 2019 and to celebrate the launch Samsung has designed a pretty fancy Galaxy Note 10+ which you will most likely never be able to buy. The $1,300 phone has a striking Kylo Ren design with red oozing out of every part of the Samsung Galaxy Note 10+ experience.
RELATED: PS5 "DualShock 5" Controller Design Revealed Through Patents
The phone is black but it features a First Order logo on the back. The included leather case has a Kylo Ren mask slapped on the back of it in black and white. The overall package has this black and red theme which is The First Order's style in the movies. Even the Galaxy Buds which are included in the package contain a red inner casing.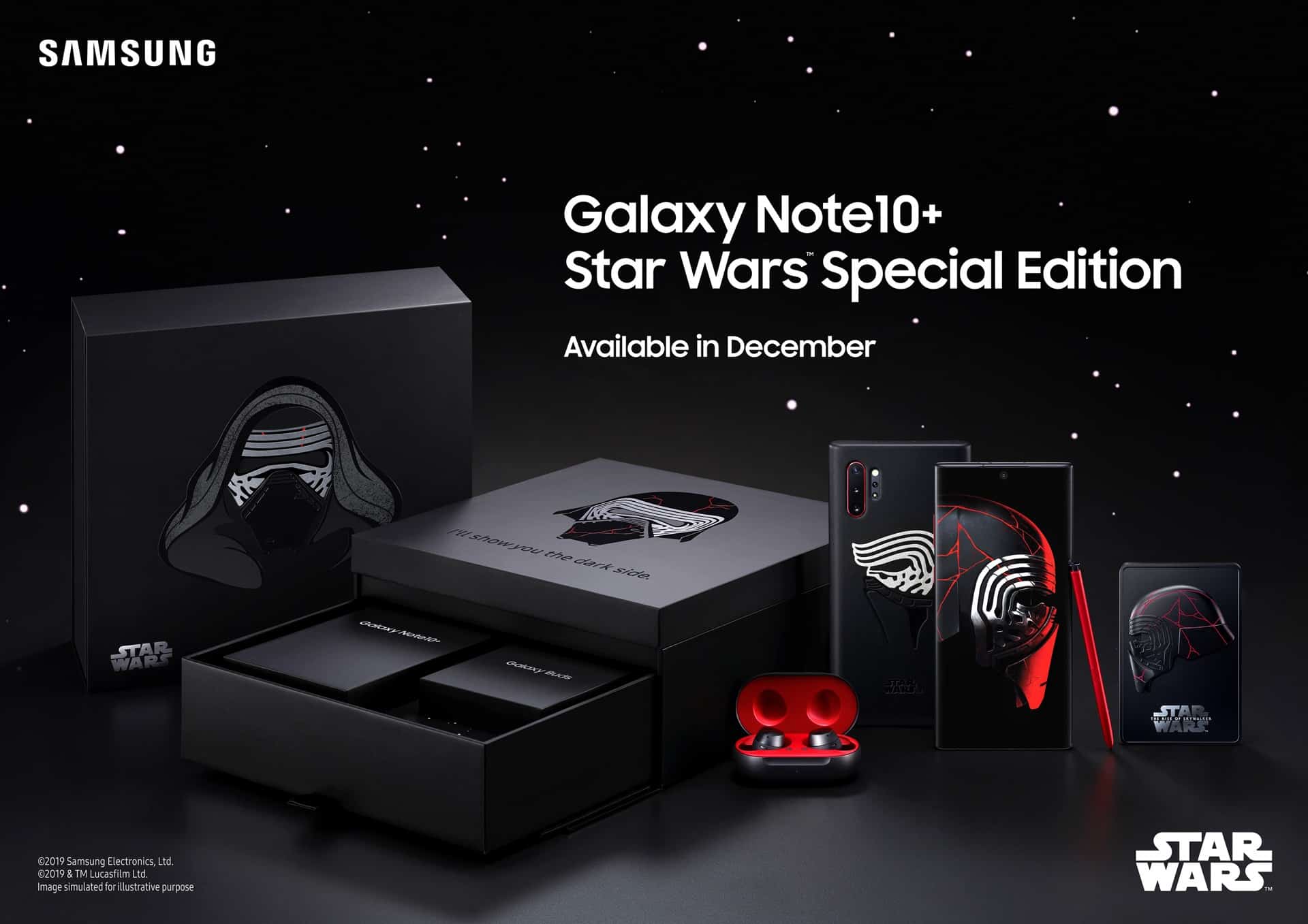 The S Pen inside the Samsung Galaxy Note 10+ is also red. According to Samsung, the phone will feature exclusive Star Wars-themed content including wallpapers, shutdown animations, icons and sounds giving the device a full Star Wars experience throughout the OS.
The entire package is boxed in a stylish packaging and includes a metal badge collector's item to show you purchased this very limited edition device. No matter how much you dislike Star Wars, this Galaxy Note looks awesome.
Unfortunately, this phone will not be launching in SA and will only be available in Australia, Denmark, Finland, France, Germany, Hong Kong, Korea, Norway, Russia, Spain, Sweden, Turkey, UAE, UK and USA. However, if you find yourself hungry for a Star Wars Samsung Galaxy device, maybe just change your wallpaper and save yourself thousands of Rands.