Two new posters for the upcoming Super Mario Bros. Movie have been released. One shows Princess Peach, played by Anya-Taylor Joy, dashing on a bike on the iconic Mario Kart track, Rainbow Road. The other shows Luigi being captured by Shy Guys near Bowser's castle. The movie is scheduled to arrive in cinemas this April and ahead of its release, Illumination Entertainment and Nintendo are slowly trickling out new promotional material.
The first poster shows Princess Peach on her bike gaining a lead over other racers on Rainbow Road. It's a vibrant, eye-catching poster that will probably be a really entertaining scene in the movie and a good bit of fan service for those familiar with the dangerous but stunning Mario Kart track. The second poster depicts Luigi being captured by Shy Guys and dragged off to Bowser's castle looming in the distance over a volcano.
The Super Mario Bros. Movie is stacked with Hollywood actors voicing some of the franchise's most popular characters. Alongside Joy who will voice Princess Peach, Chris Pratt will voice Mario. Charlie Day will voice his brother, Luigi, while Seth Rogen is set to play Donkey Kong. The scene-stealer so far appears to be Jack Black's voice of Bowser, who brings an awesome energy to the villain while still maintaining his menacing tone.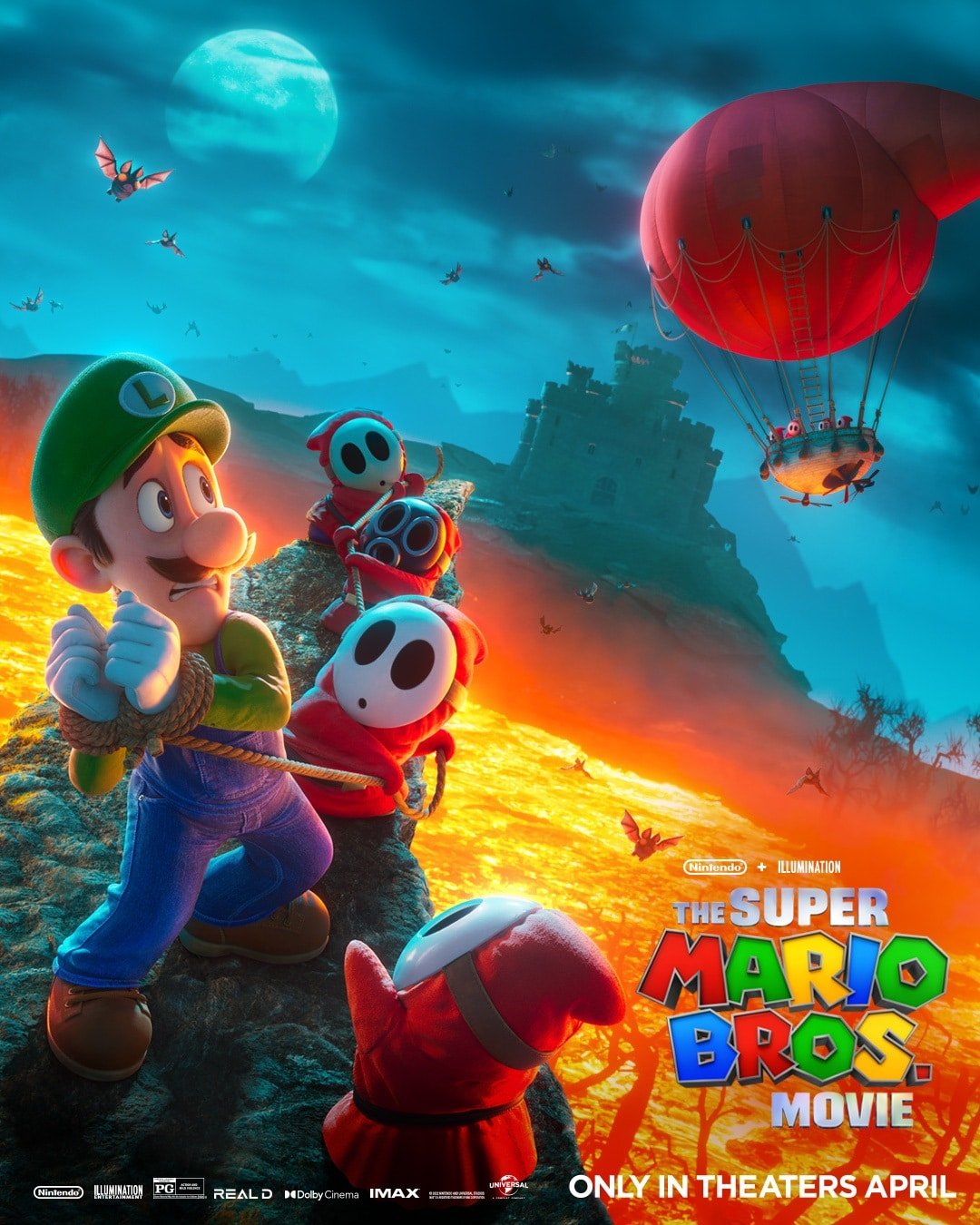 Original Mario voice actor Charles Martinet is also in the animated movie but it's unclear what role he'll be playing or why he isn't voicing Mario himself.
Judging by the trailers released so far, The Super Mario Bros. Movie looks to be a very faithful adaptation of Nintendo's best-selling gaming IP. The animation perfectly captures the tone of the games and the character designs are spot-on. Despite some initial backlash regarding the cast, most of the conversation has changed after hearing Black, Joy and Day bring solid performances to Bowser, Princess Peach and Luigi, respectively. We'll just have to see how Pratt's still-divisive Mario measures up on release.
The Super Mario Bros. Movie arrives in cinemas on 7 April 2023.
Source: Twitter