When The Witcher first graced our screens, we lived in a much simpler time. It was 2019, and the only form of curfew that existed was when your parents grounded you; lockdown was another word for said grounding, and most of us saw no problem with going bowling while eating snacks with those same fingers. Now, we're walking around with hands that have never been cleaner while seeking something that will offer an escape from the endless nightmare that's been the 2020s. In that regard, The Witcher Season 2 could not have come at a better time.
Netflix managed to pull off a miracle with The Witcher back when it first aired. I can still remember the apprehension surrounding it, and for the most part, it was not unjust. The Witcher is such a loved franchise and adaptions are notoriously hard to pull off, especially video game and book adaptions, of which The Witcher is both. Yet, Netflix managed to deliver an ambitious fantasy epic that would appeal to hardcore fans of the franchise and newcomers alike. Something which very few adaptions at the time had ever been able to pull off, and something that season two just further develops.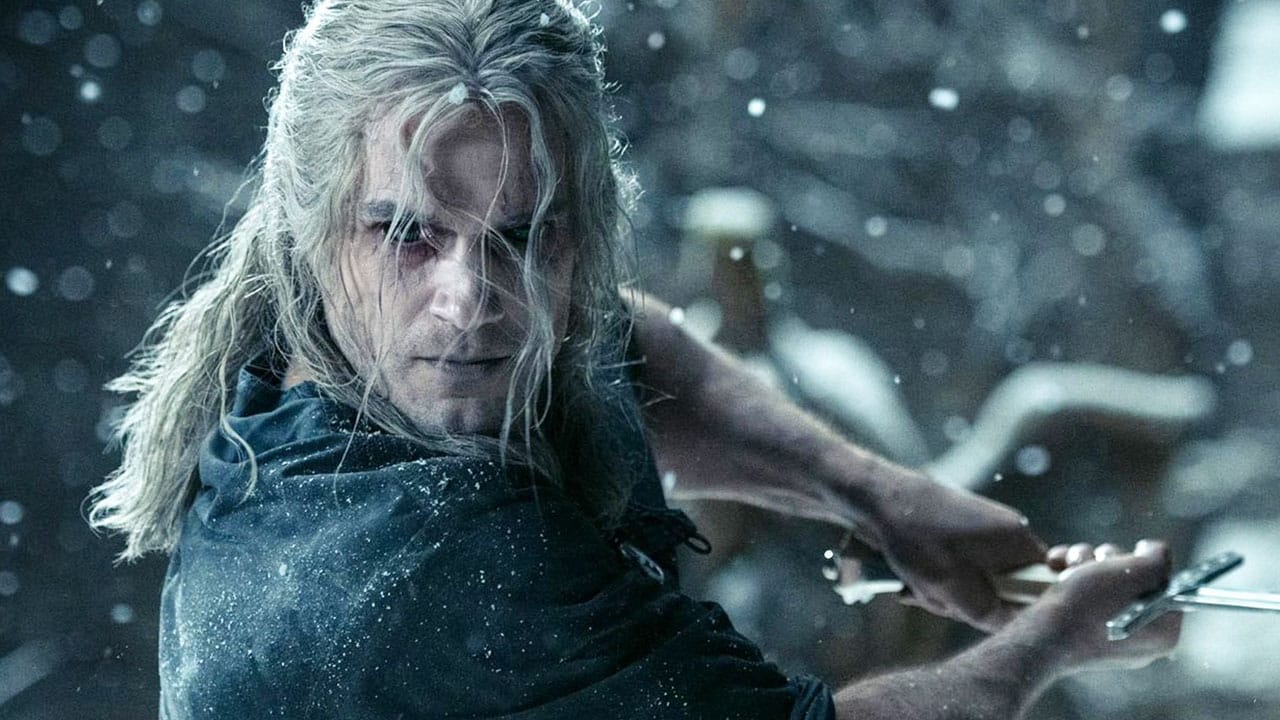 Season two shows us a version of Geralt of Rivia, which hasn't been explored before. This version of The Witcher deals with an unfamiliar type of monster: feelings. The season starts with Geralt being heartbroken over Yennefer's life being lost during the Battle of Sodden. This pain and loss Geralt is feeling ends up resurrecting something within himself that he long believed to be dead to the world, his humanity. During the first season, we saw Princess Cirilla, devastated that her family had been lying to her, being told by her dying grandmother that she must seek out Geralt of Rivia. Now in season two, we see Geralt and Ciri finally united.
Still grieving Yennefer, Geralt must put that aside to bring Ciri to someplace safe and where could be safer than Geralt's childhood home of Kaer Morhen? Once inside its walls, Geralt must face the scariest thing he ever has: the mysterious power Ciri possesses and keeping her safe from it.
As the season progresses, we see both Geralt and Ciri grow closer together and start to trust one another, but with Ciri constantly trying to hide who or what she is from Geralt and Geralt seeking answers behind Ciri's back, how strong is their relationship really?
While I went into the second season of The Witcher as a fan of the franchise, I wouldn't say that's a prerequisite. If you are interested in the fantasy genre, The Witcher will have something in it that will appeal to you. From monsters that could have very easy escaped your own personal nightmare to elves, dwarves and even a loveable bard – The Witcher has it all. At its core, The Witcher is a tale about three very different individuals who are all facing their own monsters while trying to navigate their constantly intertwined destinies.
One of my favourite changes between the first and second seasons of The Witcher is the pacing and the focus on one single story. Where season one felt like a constant bombardment of action, season two felt more like a casual stroll. While the action is still very much there, it's delivered in a more deliberate way that compliments the story being told instead of the story having to fit in around the action. The slower story beats also make for an intriguing show that never feels like it's bombarding you with more information than there is time for.
One of the more significant faults that the first season of The Witcher suffered from was fixed before the second season was even developed, and that's accessibility. A lot of the criticism thrown the show's way was that the multiple timelines season one consisted of were hard to follow. However, at the end of the first season, these timelines come together and are aligned, allowing for season two to do away with a lot of the previous confusion.
If you haven't yet binged your way through season one of The Witcher, I highly suggest you do so now. Not only is it a phenomenal adaption of the best selling book and game series, but it also lays the groundwork for season two to build upon. Season two is a direct continuation of the first season that wastes no time getting the audience caught up on events from the past. Instead, the show rather spends that time further developing the personal conflicts of each character.
Simply put: During the first season of The Witcher, we were asked, via a rather jovial bard, to toss a coin to our Witcher… During season two? The Witcher tosses a coin at us.
If you're looking for something to watch while you wait for The Witcher Season 2 to drop, we recently reviewed Nightmare of the Wolf, the prequel to The Witcher here.
This The Witcher Season 2 review is based on six early screening episodes of the show. You can binge the entire season starting on 17 December 2021.