Meta is launching Threads this week. While the app has been in beta for a few weeks now, the company plans on rolling it out from Thursday this week. At the moment, the app is available to pre-order on iOS.
According to screengrabs, Threads looks very similar to Twitter. This is Meta's goal. The app links to Instagram too so users can share content across both platforms.
Meta's rush to get Threads released this week is also to take advantage of the current Twitter tweet view restrictions which are currently in place on the platform. Over the weekend, Elon Musk implemented some harsh restrictions on Twitter blocking tweets for those who view over a set number of them each day.
If you pay for Twitter Blue, you can view up to 6,000 tweets per day. Free users are restricted to 600 or 300 tweets depending on how old your account is. However, Musk claims that this move was only to prevent aggressive data scraping from taking place on the platform.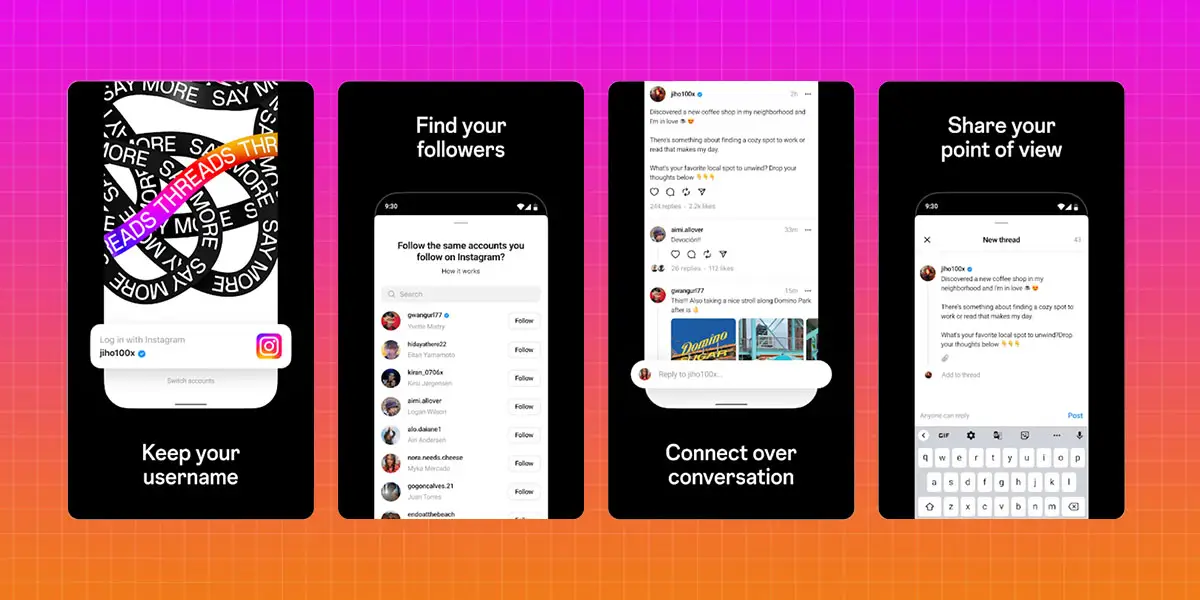 Musk has also claimed that Meta's move to release Threads is only to take advantage of the current Twitter fiasco. This is a smart business move but we'll have to see whether or not the platform gains popularity over the next few weeks.
Meta says that Threads is a platform for people to come together and discuss everything. Sounds like Twitter.
"Threads is where communities come together to discuss everything from the topics you care about today to what'll be trending tomorrow."
Even though Threads has gained some traction due to the Twitter drama, users are concerned about the information the app asks access to when signing up. The app will track your location data, purchases and browser history – in classic Meta fashion. Of course, these permissions are very much aligned with Facebook and Instagram so if you use those apps, you'll expect the same treatment.
No one in their right minds should be using Threads, Zuckerberg's "sanely run" Twitter clone. Just look at all the data it compiles on you. You might as well give it your psychiatric profile, medical report and bank details. pic.twitter.com/rGjS2QIVqa

— Ian Miles Cheong (@stillgray) July 4, 2023
Meta also says that Threads will already have a few million accounts due to its link to Instagram. When the platform launches, you'll technically already have a Threads account even if you don't use the app. Accounts will be created from Instagram.
We will keep you updated on the local launch of Threads this week. You can pre-order the app (it is free but pre-load it here).