Dying Light 2 is out this Friday and while I can't share a review of the game with you because the publisher forgot South African gaming media exists, I did get my hands on a Dying Light 2 Collector's Edition that I was able to unbox and film. The Dying Light 2 Collector's Edition comes with a pretty cool-looking statue that glows when you shine a UV light on it.
I own hundreds of these statues and I have yet to see one that does this so that alone is awesome. The Defender of the City statue, which is what Techland has called this collectable item sits at 25cm tall and includes three main figures. There's a tied-up lady who is freaking out because she is, well…. tied up. There's Aiden Caldwell and his hatchet and that hatchet is about to smack the third figure, a deadly Volatile.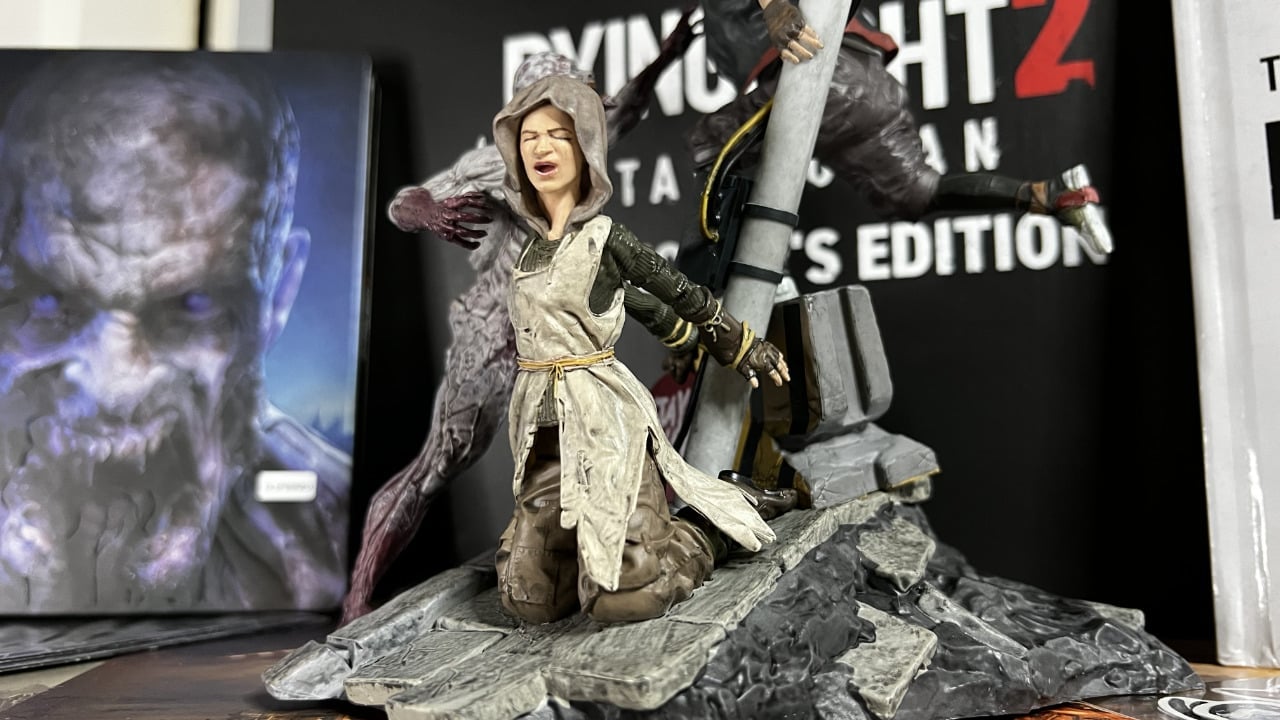 The fight is happening around a street pole that has clearly been rigged as a trap. If you have played Dying Light, you would know that street lights are often kitted out with UV lights which the player can activate. Once turned on, the UV light burns these Volatiles and they burn bright neon orange. So guess what, the statue does the same thing.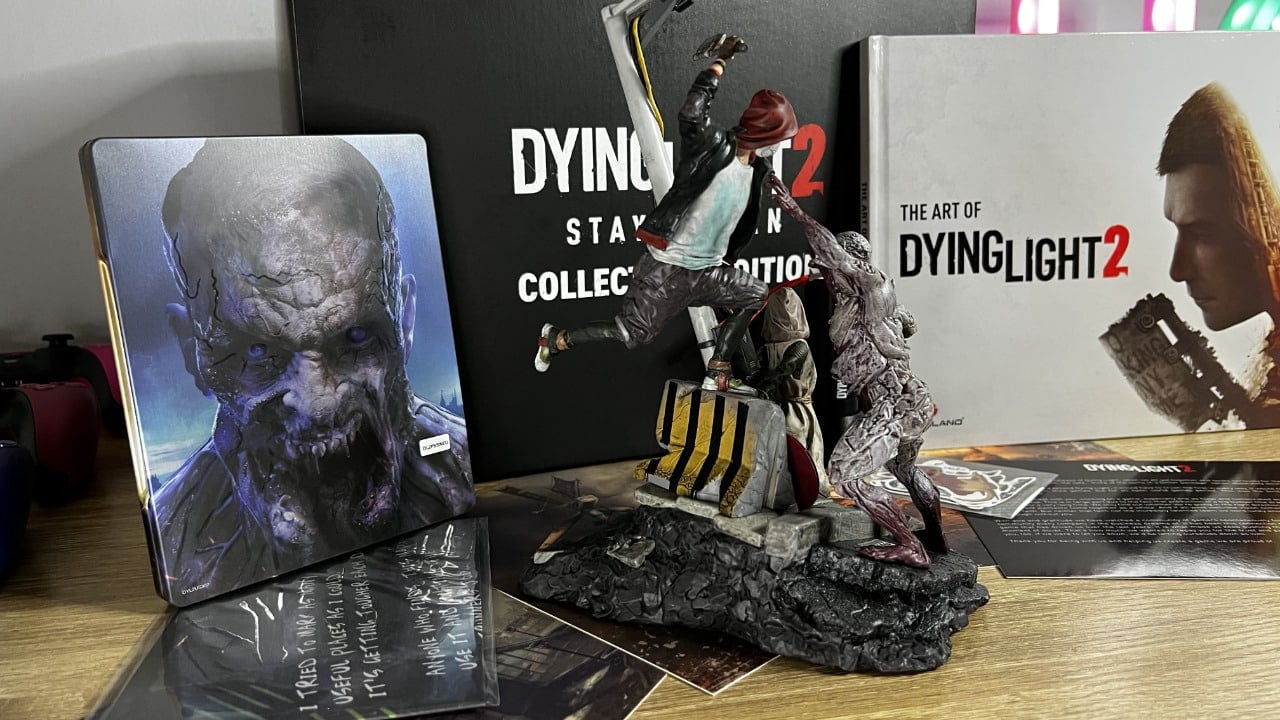 Once three triple AAA batteries are installed, the street light comes on for three seconds once you push the hidden button disguised as a grate on the floor. Once on, the Volatile figure glows thanks to the UV light and his invisible veins. Without the light, you would never have guessed this statue does this because the UV paint is invisible to the naked eye.
The Dying Light 2 Collector's Edition also comes with a UV torch that can also be used to shine on the statue and other objects. The inner of the included box features cool paint that lights up too. It reads "finders keepers" obviously tieing into the game's supply cache drops.
Outside of the UV stuff, the Dying Light 2 Collector's Edition also comes with 3 postcard posters, stickers, a full-colour artbook and a thank you letter. The Collector's Edition also comes with a full game in the form of the Ultimate Edition in a Steelbook. This includes the pass for the upcoming story DLC, outfits and digital content such as an artbook, soundtrack, comic and more.
Given that we have waited years for this game, this package is great for those fans of the series. You can pick up the Dying Light 2 Collector's Edition in SA at Nexus for R3,899.
Watch our unboxing of the Dying Light 2 Collector's Edition below. The game is out this Friday on PS4, PS5, Xbox One, Xbox Series X/S and PC.