Vodacom and Showmax have teamed up to launch a special data streaming bundle for subscribers who don't have access to the internet but still want to enjoy the platform's streaming content. The bundle costs R69 a month and gives customers 10GB of Showmax data so they can stream and download content on the app without worrying about using their already-overpriced Vodacom data.
There is a catch though. The R69 for 10GB is only valid for the first three months of purchase. After which, users will only get 3GB of data for the R69. The package is also only available on Showmax's "non-pro" Mobile tier meaning you can't add the 10GB of data to your bill if you subscribe to Showmax Pro or Showmax Pro Mobile for sports and live streaming content.
You also can't add this R69 for 10GB Vodacom special onto an account that isn't subscribed to a mobile package. Meaning if you simply watch Showmax on your TV and want to get the data for when loadshedding kicks in, because you move to watch content on your phone, you can't. It would have been nice if this option was available for all Showmax subscribers regardless of the package and tier you're on. You're paying for it so it's not like Vodacom is giving you anything free. Also, loadshedding sucks and people would definitely jump at this.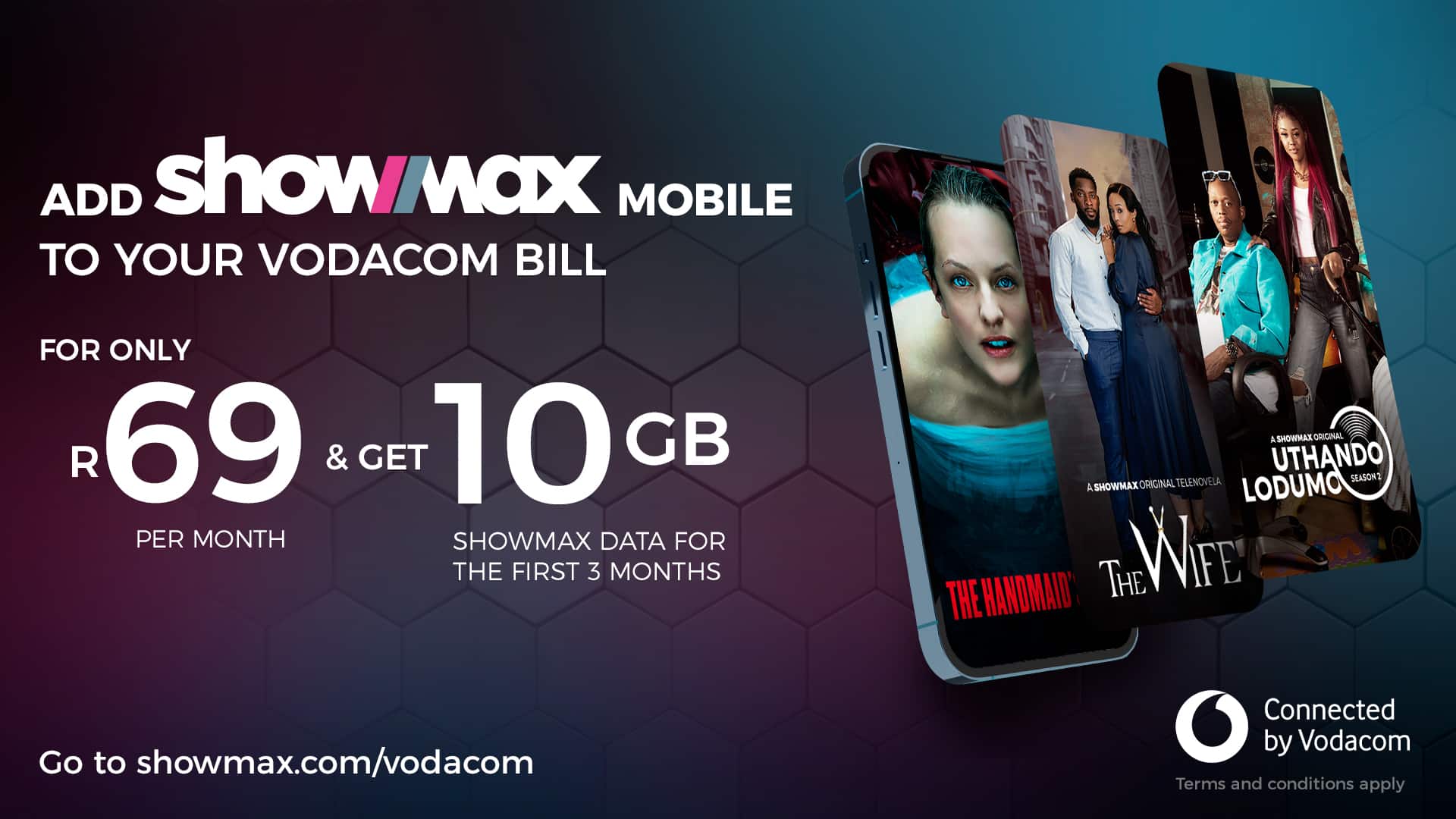 Customers who want to start using this data can easily add the R69 to their Showmax bill. This means you'll pay R69 more on top of what you already pay every month and get the data added to a linked Vodacom number on the device where you stream Showmax too.
Showmax Mobile is quite a big draw for the platform. You can sign up for as little as R39 per month to get access to the mobile app on one device. You can now add the R69 for 10GB (3GB after the first three months) meaning Showmax can cost R108 a month for the subscription and some data.
For those interested in the service, head on over to the official page to find out more.