If you have not been online in the past few days you would have missed all your friends turning themselves old using a new feature on FaceApp. The app uses a server and a bunch of algorithms which we will never understand in order to turn photos of your face into "aged" filters of what you would possibly look like in a few decades time.
Everyone is doing it and it can work on any face, even a photo you have pulled from the internet. That got me thinking, what about using FaceApp on gaming characters? Well, it worked for some and not for others. The likes of Mario and other cartoonish characters had issues detecting their faces which made sense.
RELATED: Win an Epic Kingdom Hearts 3 Collector's Edition Valued at R3000
But others I tried came out perfectly. Some of them looked fantastic and had me imagining these characters at an older age in the actual game itself. It is all too funny and I honestly chuckled at everyone. Take a look at 20 awesome FaceApp gaming characters down below.
Keanu Reeves – Cyberpunk 2077
I just could not resist. Most likely the most famous person in the world right now. Although he may be old in this picture, I am sure he could still slaughter a few hundred people without even a joint aching. Thanks, FaceApp for making this my favourite photo of the day.
Norman Reedus – Death Stranding
Norman's decades of walking across a map have caught up with him. He is looking a bit worn out here and maybe it could be putting up with Kojima's crazy ideas for too long. Who knows.
Aerith – Final Fantasy VII Remake
Think of this Aerith as the one who did not get killed by Sephiroth in the original film and managed to live a long and happy life picking flowers and looking after cloud. Beautifully-aged.
Sora – Kingdom Hearts 3
If Sora actually aged during the development of Kingdom Hearts 3 he would be this old. No jokes, The game took forever to release and I am sure all his years fighting the darkness only to sit and wait for countless spin-offs to release caught up with him.
Leon Kennedy – Resident Evil 2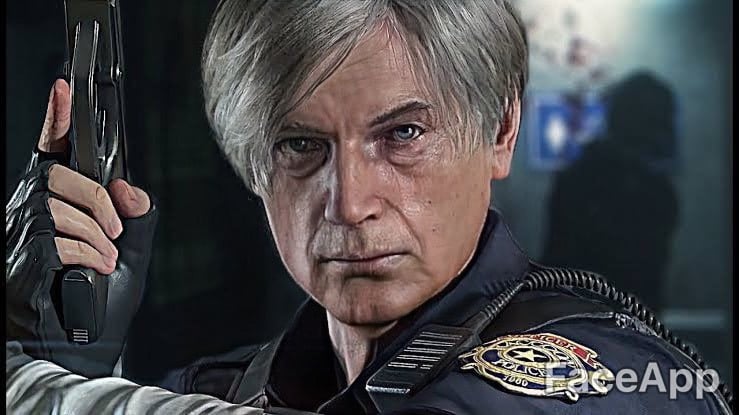 We have to give it to Leon. If we had to run around a police station evading Mr. X for hours on end, we would have also gone grey by now and be wearing a "tired old man" face. Those wrinkles are all owed to that brute of a being
Aloy – Horizon Zero Dawn
Aloy looks like she is now acting in the Horizon Zero Dawn sequel and she is the main NPC that will give out quests to the player. Oh, she also voices the "epic cinematic intro that explains what has happened up to this point" but in a calm and clear old-lady voice.
Cole D. Walker – Ghost Recon: Breakpoint
Cole seems like quite an angry man in what we have seen from Breakpoint so far. Maybe if he was less angry and decided to work at an office instead of controlling a massive army of well-trained mercenaries, he would have had a less stressful life and he would have aged better,
Aunt May – Marvel's Spider-Man
This just makes me sad. If you have played Marvel's Spider-Man you would know why. If you have not then just play it. Why have you not?
Dante – Devil May Cry 5
Although Dante looks a bit aged in this photo, I am sure he would still be able to kick ass without even feeling any of the strain. The grey hair kind of works in his favour too so we will give it to him.
Deacon – Days Gone
Deacon. St Jones still looks pretty hardcore in my opinion. Take away the fact that he still has not taken that darn cap off his head in forty years, he is still rocking that "I am a hardcore survivor in a zombie apocalypse" vibe.
Bayonetta – Bayonetta
I was really expecting Bayonetta to look a little older but alas, she is still flawless and just the sexiest woman alive. There is no denying that even ageing would be beneath her.
Geralt of Rivia – The Witcher 3
In The Witcher 4, Geralt is trying to come to terms with the fact he is unable to hunt monsters the way he used to. He now sits and drinks in a pub all day while Ciri does all the work. So is the circle of life.
Joel – The Last of Us
There is no wonder Joel has not been seen yet in The Last of Us Part II, he is most likely retired and when I say "retired" I mean no longer with us. This picture makes him look really old and perhaps it is a glimpse of what he will look like in the next game?
Gordon Freeman – Half-Life
An accurate poster of Half-Life 3 you may ask? Well, no. Gordon Freeman may look aged here but he is just waiting for the next game like the rest of us.
King Varian – World of Warcraft
King Valarian still looks pretty awesome in this picture regardless of him being 132 years of age. I am sure he is still fighting wars as if he was 21.
Sully – Uncharted 4: A Thief's End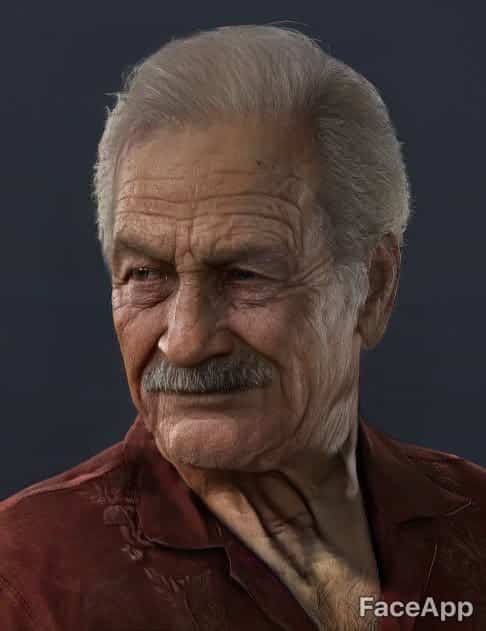 Sully aged throughout the Uncharted series and in the fourth game, he was the oldest we saw him. This picture is what he would look like if Naughty Dog would ever make the fifth game.
Kratos – God of War
It seems Atreus was a little more stress for Kratos than we thought he would be. Still, I am sure his age won't stop him from ripping heads of his enemies and slaying the gods that defy our favourite father in gaming.
Carl "CJ" Johnson – Grand Theft Auto: San Andreas
In all honesty, I don't know how the app even did this. Carl from Grand Theft Auto: San Andreas looks like an old man and I have to respect the fact the app took a PS2 face and turned it into something we all needed to see.
Amara – Borderlands 3
Amara is a Siren in the upcoming Borderlands 3. While we don't know much about her personality and character yet, it was still a load of fun to see what she would look like as an older lady. I would still choose her class, I always play Siren.
Jim Raynor – StarCraft
Jim Raynor has had a good life. His countless years being a bounty hunter, rebel and fighting the Zerg all at once has given him a well-deserved retirement. He looks like that guy you see sitting at the pub all day and night as he tries to drink the bad memories away.
Who is your favourite FaceApp gaming character? Let us know down below. You can download the FaceApp for Android and iOS and test it for yourself.