Doom Eternal is out today and if you have missed it, we loved the game and gave it a 9.5 out of 10 on our review. You can read it here and watch it down below. The game's fast-paced combat and emphasis on exploration make it one of the most addictive and challenging shooters on the market. It also helps that it features one of the best single-player campaigns you can find in a first-person shooter. The game released alongside a pretty epic DOOM Eternal Collector's Edition and we were lucky enough to be sent one from Bethesda to unbox for you in case you were looking to pick one up or just curious about what's inside.
Watch the full DOOM Eternal Unboxing 
Of course, DOOM Eternal being an epic shooter based on the battle between the DOOM Slayer and the hordes of Hell means that this Collector's Edition needs to be equally as epic. Right from the start, you are introduced to the outside box which features the iconic DOOM Eternal artwork on a removable sleeve. This sleeve slides off and it reveals a black box with a shiny Hell sign.
Inside this box is where the Hell magic is stored. Opening it up, there's an awesome DOOM Eternal SteelBook containing the game. This is the deluxe edition which means it comes with some cool in-game loot including a Demonic Skin for the DOOM Slayer, the season pass and a classic weapon skin pack. id Software plans on releasing two story campaigns for the game at a later point so this edition includes a "Year One" pass.
We then have a mysterious cassette tape which actually has some of the music from the game on it. Do I own a cassette player? Nope, and I have not seen or held one of these in perhaps a decade now. Is Bethesda trying to give the cassette tape a comeback? Who knows but it is pretty cool to see a modern game have such an old-school item inside.
We then have a poster which is a mural you see throughout DOOM Eternal's campaign. This artwork is pretty important to the game's story but we won't spoil anything. Another great story-related item is the art book which contains some great artwork from the game with a little backstory to some of the demons and lore. The story is a little confusing if you ask me so hopefully this book with act as a briefing to just what in the hell is going on in the game.
And then for the big-ticket item. Bethesda is known for their crazy editions and the DOOM Eternal Collector's Edition is no different. In fact, it marks the second wearable helmet that the publisher has released. The last one being in Fallout 76. Yes, you can wear this DOOM Eternal helmet and it has been designed with the utmost detail. The hamlet is a life-sized version of the one the DOOM Slayer wears. It even has some lights that come on when you put batteries in them to give them a little extra hardcoreness (is that a word? Well, it is now).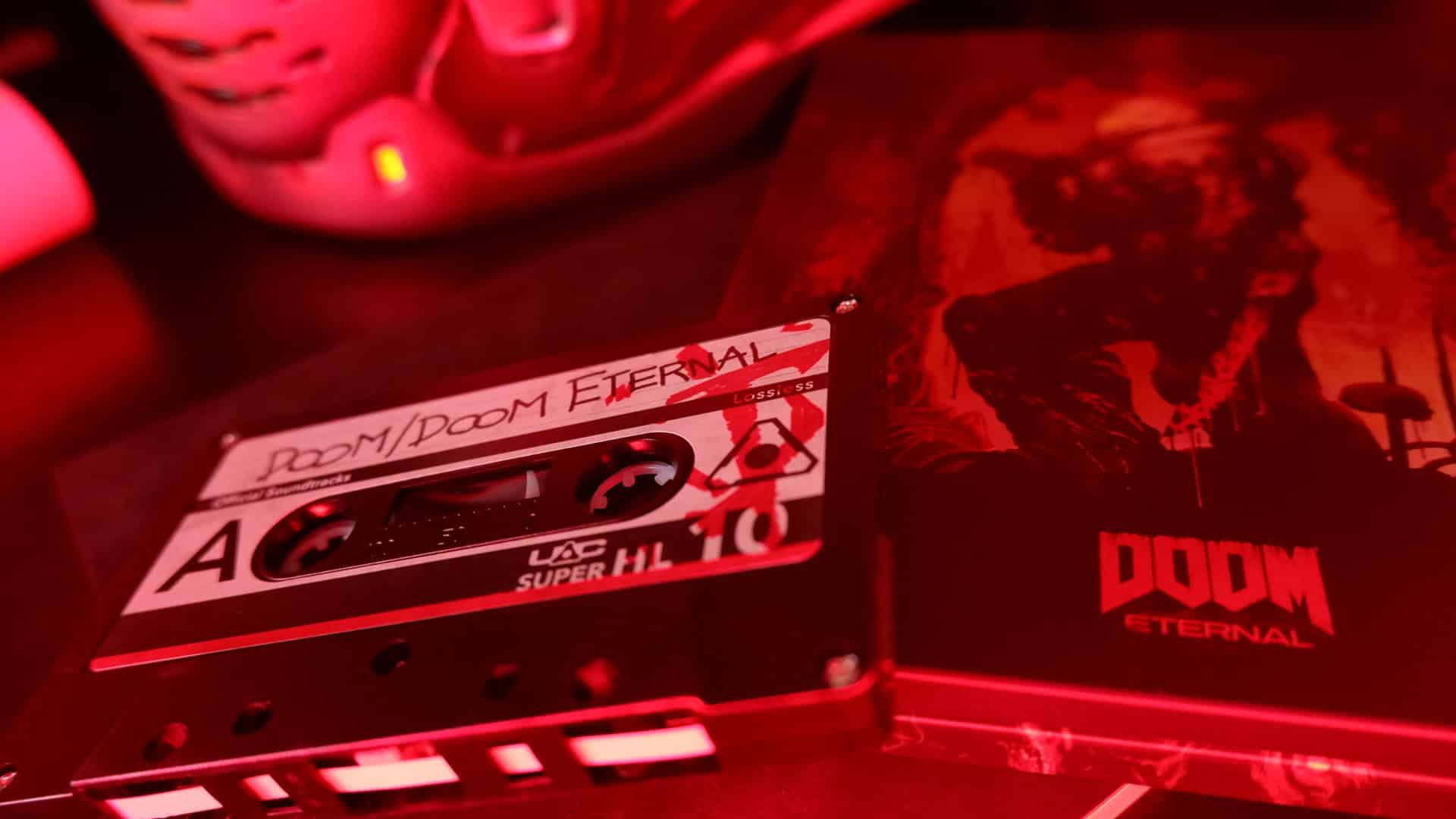 This helmet could be the start of a great cosplay? Or you can just let your kids wear it. They actually look pretty badass with it on. Moreso than an adult.
So there you have it. The DOOM Eternal Collector's Edition in its glory. If you are looking for one of these be sure to check out Nexus Retail. They have a few more left in stock for R3,865. Be sure to check out our DOOM Eternal video review down below;