It's a Sunday afternoon in 2004. School is tomorrow and you're sitting on your couch, booting up your PlayStation 2. EA Games prompts you to Challenge Everything. The familiar main menu music kicks in, it's "Riders on the Storm (Fredwreck Remix)" by Snoop Dogg and The Doors. Need for Speed: Underground 2 absorbs your time for the next few hours until you have to switch your console off and get ready for bed. Life is okay.
There's a massive reason Need for Speed: Underground 2 is still remembered among racing game fans today. While the racing genre has hit new peaks since 2004, there's never been one that truly scratched the itch like now-defunct developer Black Box's neon-infused arcade racer. An argument could be made about why 2005's Most Wanted serves as the better experience overall, but we're here to explore what exactly made Underground 2 the best Need for Speed game to date.
Why Need for Speed: Underground 2 is Still the Best Game in the Series
Need for Speed: Underground 2 is a direct sequel to Underground, a game that already introduced players to the world of underground street racing. Back in the late 90s, the tuner scene in car culture was exploding thanks to its rise in Japan, more commonly associated with illegal street racing. EA's Underground series landed at the perfect time where it was able to capitalise on the trend just as the film world did with the early Fast & Furious movies.
Need for Speed: Underground 2 differentiated itself from its predecessor in significant ways. The sequel introduced an open-world for the first time in the series; it was also one of the first racing games in general to feature one. While the first Underground dipped its feet into the street racing scene, Underground 2 leaned heavily into it, offering players the sandbox night city of Bayview and an assortment of vehicles featuring remarkably deep customisation.
Bayview as an open-world city, even today, is vibrant and brightly lit, with its streets expertly designed to enhance the driving experience. The wide roads curve and contort in ways that allow cars to speed or drift around corners with precision without ever feeling tightly constrained. Despite being only a fraction of the size of modern open-world racers, Bayview's many carefully placed landmarks and varied streets allowed players to get intimately familiar with every square inch of the bustling city.
Of course, you need the cars to fill the world and Underground 2 was no slouch. At around 30 cars in total, the game delivered a small but excellent selection of vehicles each ranging from beginner-friendly tuners to high-speed roaring machines. The fun didn't stop at just driving them, though.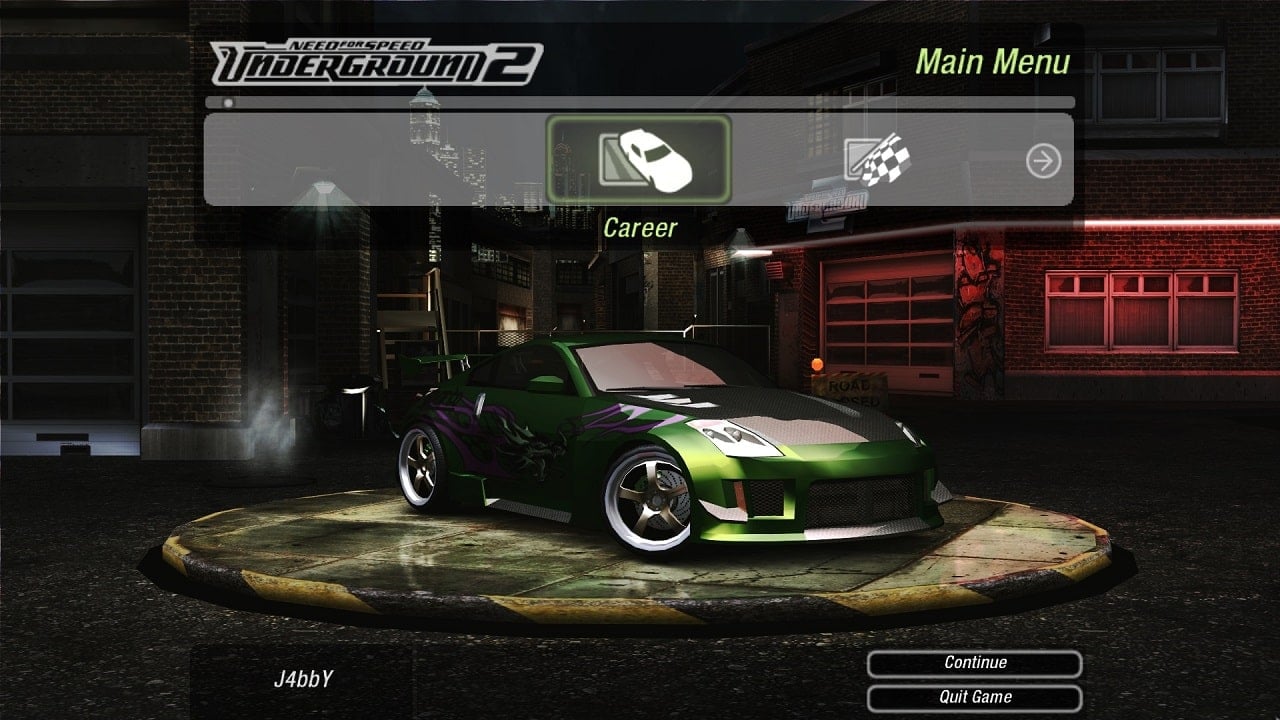 Though billed as an arcade racer, Underground 2 featured an almost "simulation-like" level of customisation. Every single part of your car could be customised and that's not even an exaggeration. From individual body kits, doors, rims, wheels, vinyls, decals, engine parts, interiors, undercarriages, headlights and rear lights, brake pads, suspension, speedometer and even the sound system, the game offered an astonishing amount of options to tailor your vehicle to your exact preferences.
While games like Forza Horizon and even the latest Need for Speed Heat attempted to offer similar levels of customisation, none have really managed to capture that lightning in a bottle feeling of Underground 2. How your car performs in races is entirely up to you and how much time you'd be willing to sink into understanding its intricacies, encouraging players to engage with the system in the garage as much as they did on the road.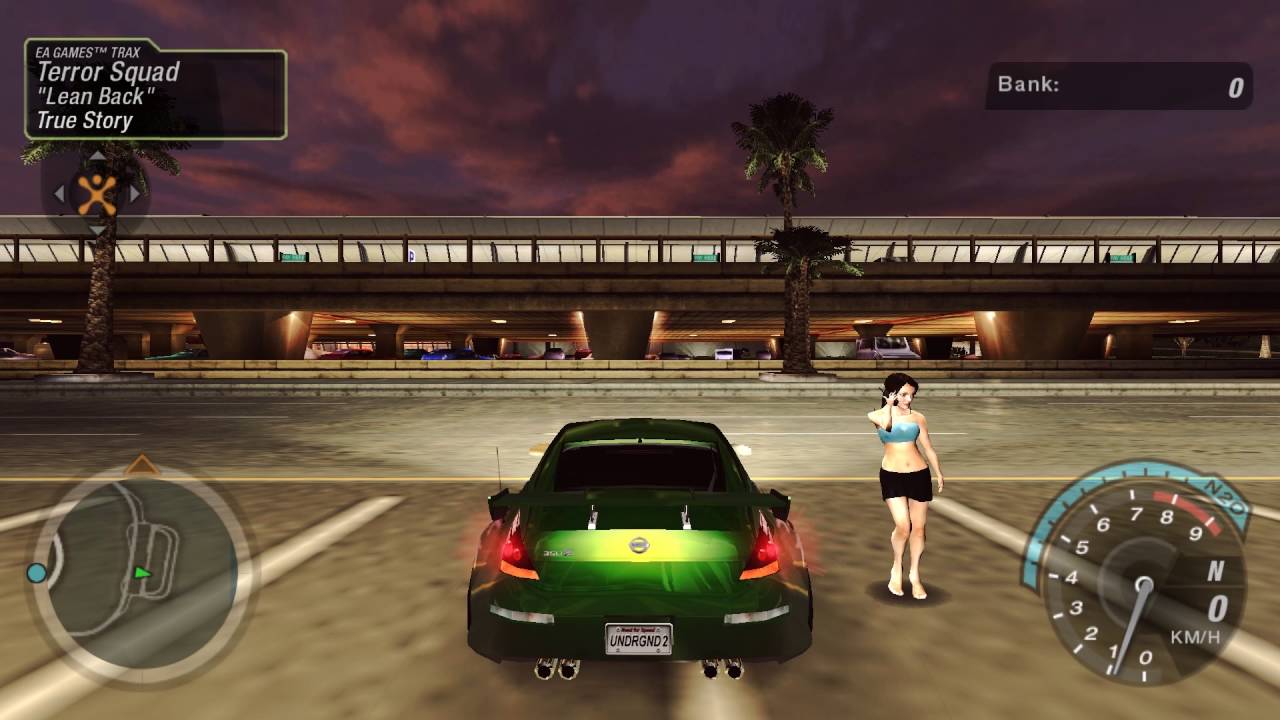 Underground 2 took it a step further by allowing brand sponsors to leave their marks in-game in a surprisingly organic fashion. Not only are real brand names present in the customisation parts, they're also sponsors that actively attempt to feature your vehicle on the covers of car magazines depending on the notoriety it gains. This gives the game a refreshing "RPG-lite" feeling in between the chaos of racing.
Apart from street races which form a bulk of your gameplay, other race types included drifting, drag racing and high-speed sprints. The series has had time to evolve and hone each type of race since then, but Underground 2 bundled a great amount of variety so that no two races ever felt the same. It was a Jack of all Trades approach with the quality to justify it.
There are some elements of the game that hasn't aged particularly well, namely the handling. Cars feel a tad bit floaty and have less impact than more modern racers. If you haven't tuned your vehicle to account for handling and control, you'll likely be overshooting turns or understeering at the worst of times. Some time in the garage will mostly remedy this, but you can chalk the inconsistent controls down to the game simply being a product of its time.
The Need for Speed games of the 2000s had rough stories, to say the least. The story of Underground 2 is told through a comic book style – which is honestly preferred above whatever those bizarre live-action cutscenes were in Most Wanted and Carbon. However, the narrative itself is a by-the-numbers tale of a rookie racer's rise to stardom in the street racing scene, complete with rival racers speaking to you in outdated slang. An in-depth story is somewhat of a novelty today for the series, so you can at least appreciate the aged charm on display here.
Need for Speed: Underground 2 remains the best game in the series for all the reasons above and some I haven't even touched on, including the astounding amount of neon you can put all over your car or the booming selection of early 2000s songs on the soundtrack. Each piece of Underground 2 completes a whole picture of a game that over-delivered on expectations for its time and somehow burned its way into the hall of video game history.