When I heard I would be reviewing WWE 2K19, I was quite honestly not excited at all. You see, WWE 2K19 was quite disappointing for me and I ended up giving it a 6.1 out of 10 score. The career mode simply felt so very lacking and reading through tonnes of text (no voice acting) felt as if it broke any kind of experience.
That's why WWE 2K19 is probably the most pleasant surprise I have had in gaming this year. Simply put, the developers over at 2K Games have clearly taken fan feedback into account and this year, they have brought us a game that can stand toe-to-toe with any other sports title.
Let's kick things off with the career mode, which is a breath of fresh air this year. Sure, the career mode has been around since WWE 2K15 if memory serves, but this time around it actually feels like a mode worth investing time in.
You can create your own unique character like always, but this time around there is an actual nice story as you take your character all the way to the top. For example, I created a green-skinned fighter with dreadlocks from Cape Town. Throughout your journey with the goal of becoming a superstar, you also meet some interesting characters that grow on you. They have some nice personalities and make for a fun and engaging career mode. WWE's Matt Bloom even shows up on your journey, from handing out fliers and living in your father's van to WWE Superstardom.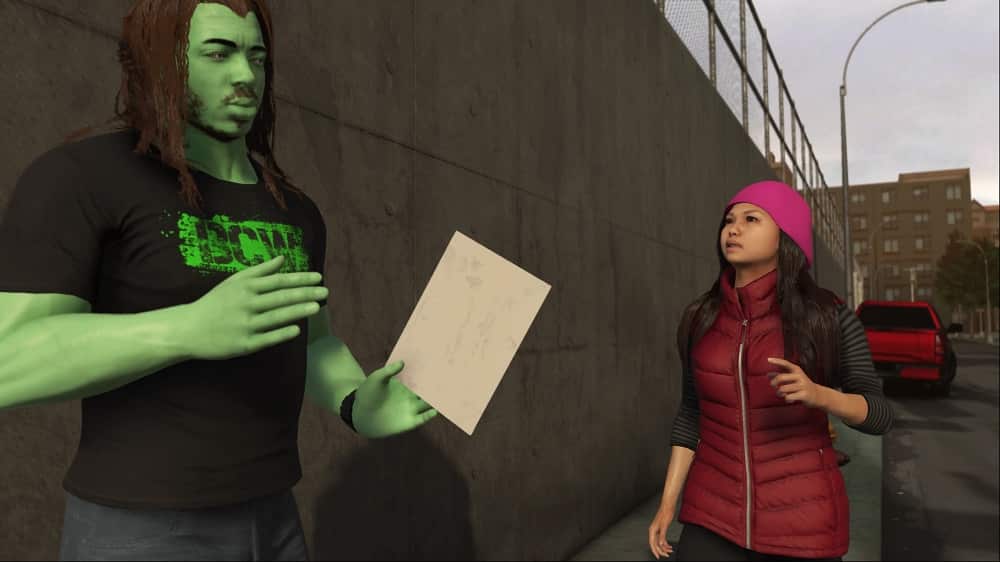 Best of all is that the career mode is now fully voice and there's even a fantastic performance from A.J. Kirsch that just takes the whole experience to a level we've never seen in a WWE game. There's just so much voice acting going on in the career mode and some great cutscenes too, which definitely makes it a journey worth taking. For the first time ever, I actually wanted to progress in a WWE career mode. Not to mention that there are roughly 30 WWE superstars who feature in the campaign, as well as a few other personalities that I don't want to spoil for fans.
Speaking about voice acting, the commentary still feels like a bit of a let-down. After roughly 10 hours in, I instinctively started repeating lines I thought the commentators would say next and not so surprisingly, most of the time they did. The commentary is a step up from WWE 2K18, but not by much.
What is a big step up from last year's title is the awesome new lighting engine. WWE games have always had great graphics, but WWE 2K19 just shines brighter than ever before…sorry I just had to.
In every single match, you can see the strobe lights bounce off every surface, even that of the Superstars in the squared circle. Add in different colours of light and you have a spectacle of beautiful lighting to feast on. Then, there's also the superstars themselves that look more realistic than ever before. Throw in a crowd that looks like they are really alive, with individual members sporting some great detail and you have a graphical achievement to be proud of.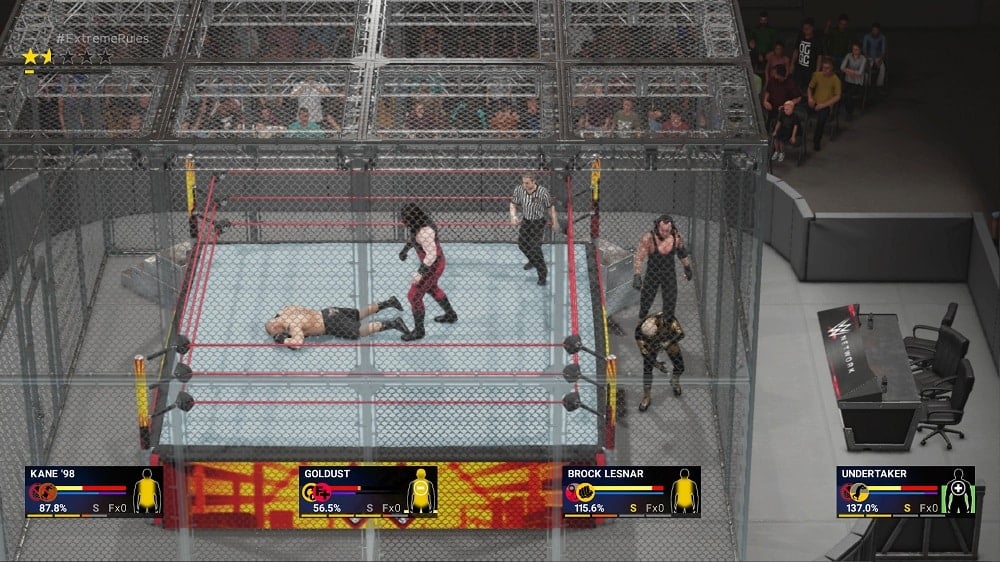 The character creation mode is also so robust in the game that you can basically create anything, even a Minecraft-like blocky character. You can even customize your briefcase this time around and the sheer number of options available to make a character unique to you is just mind-blowing.
However, the new progression system did blow my mind, but not in a good way. I thought that last year's progression system was solid, but this year it feels more like an RPG with branching skill trees. As you progress, you unlock a variety of skills and can customize your character to fit your playstyle. However, I felt as if this was a little too much and unnecessary for most, apart from the hardcore WWE fans out there.
Thankfully, the game also features over 200 WWE Superstars to choose from including my all-time favourites The Undertaker, (obviously) or my least-favourite one, Paige. Therefore, apart from creating a character in career mode, I didn't have to dabble too much with the character creation tool. You can also download community-created content in the game to play with custom Superstars.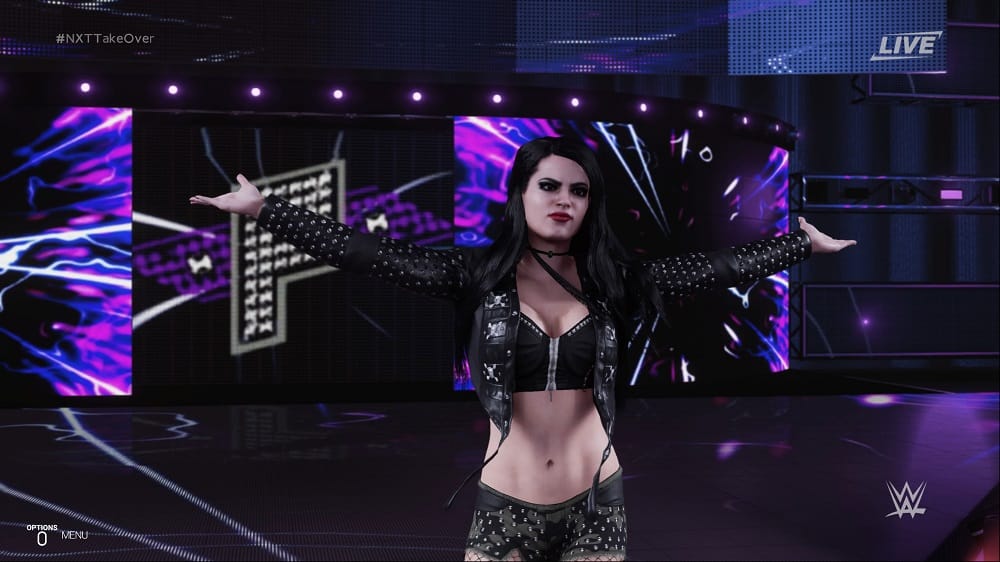 Everything I've mentioned so far does point toward the game being a robust package, but there's even more. A lot more actually. There's even a Big Head game mode, which sees characters fight with massive heads (try a piledriver mode trust me) which is quite hilarious to jump into from time to time. However, you have to jump through some hoops to unlock this mode, as well as multiple other things like characters and outfits, which again makes it feel like there are unnecessary RPG elements at play.
In last year's game, we didn't have the Showcase mode and this year, it returns and follows the rise of Daniel Lloyd Danielson.  You even get to see promos and recreation of matches, all with some of the original commentary as well as thoughts from Daniel himself. WWE fans will surely drool over this one and even for me (who isn't the biggest fan), it was a very entertaining experience, especially with some interesting match actions you need to complete.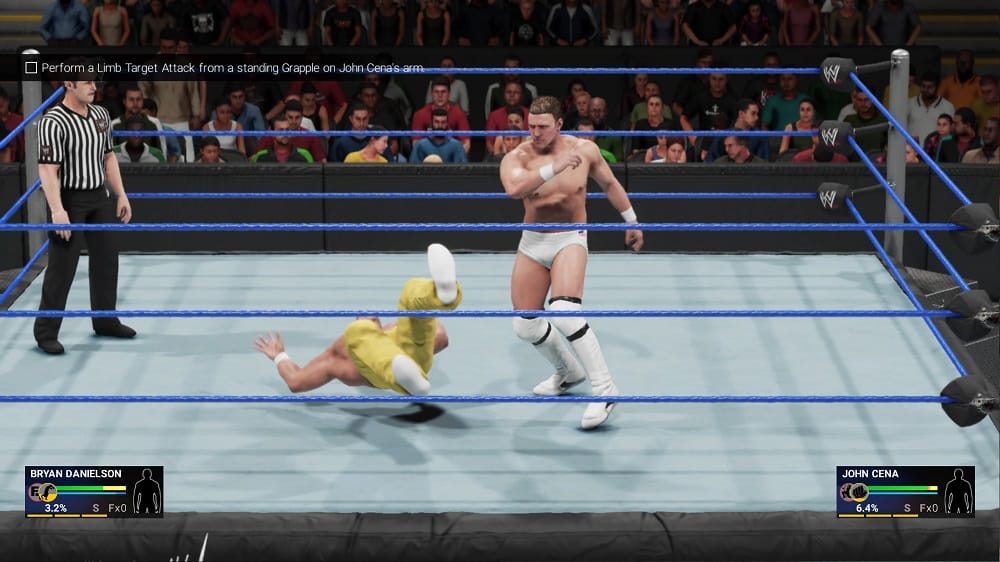 There's also a new 2K Towers mode thrown into the already robust package, featuring a gauntlet of matches with specific goals and victory conditions. There're also weekly and even daily challenges to undertake for some cool rewards.
Then, Universe Mode has also seen some upgrades and even though not too major, you can now customize every aspect you can possibly think of, from editing cutscenes to assigning a manager to a specific Superstar and even deciding on the outcome of matches. It's just so detailed that it took me hours just to get the hang of things, so I can see WWE fans spending possibly hundreds of hours in this alone.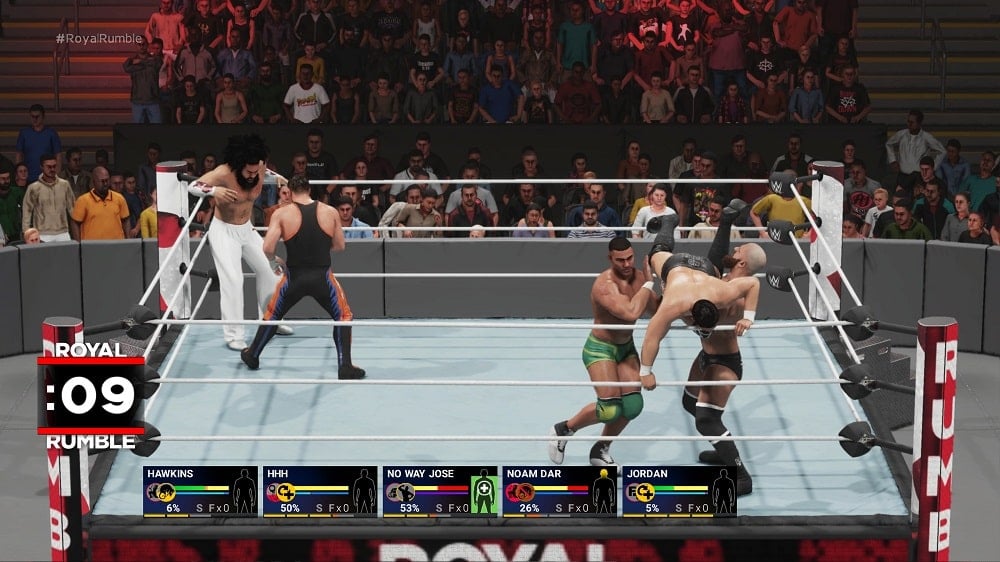 Last but not least, the multiplayer works very well and playing from South Africa I had a great time with little to moan about. Sure, there's a delay at times but that is to be expected. Climbing (or trying to anyway) the Road to Glory leaderboard also brings that ultra-competitive spirit to the game and although I failed extremely hard, it's nice to know you have that option as well.
It only took about 2 minutes to find a match, but there were a few times where matchmaking just threw out an error. Hopefully, this server issue will be fixed soon.
I've praised the game a lot but there are some issues. First up, my Nacon Pro Revolution controller didn't seem to work as the game just kept asking to turn on my wireless controller. Secondly, although the combat inside the squared-circle is better, it is by no means perfect. I still felt as if I didn't have enough control over my character and at times, it even felt like playing a Telltale game.
Fighting and especially getting out of sticky situations felt as if I just had to time one button press correctly. Which brings me to my last gripe. In my experience, the R2 button (used to get out of a lot of situations by initiating a turnaround) wasn't all that responsive, resulting in a bit of frustration.
The Verdict
WWE 2K19 is without a doubt a massive step in the right direction for the franchise. I would go as far as to say that it is the biggest leap I have seen in years for an annual franchise. It now has a career mode that is actually worth playing, more customization options than ever before, voice acting and a tonne of great content in general, with the biggest example being the Showcase mode which I had a great time in.
Combine all this with a new lighting system makes WWE 2K19 a beautiful and robust package that wrestling fans deserve, but there are still some flaws. There are a few bugs and glitches here and there, the character progression system needs some work and sometimes the action inside the squared circle didn't feel as crisp as I would like. My Nacon controller didn't work and it still felt like I didn't have enough control over my character at times.
With that being said, WWE 2K19 is still the best wrestling game in years and next year when I will likely review WWE 2K20, I will actually be excited to do so. Apologies in advance, but I did not Cena that coming…
This review is based off a review code sent to us by 2K Games
Available On: PS4, Xbox One and PC | Reviewed On: PS4 Pro | Release Date: 9 October 2018 | Price: R999