We recently covered the PS5 and its journey one year after release, so it's only fitting that we also take a look at Microsoft's Xbox Series X/S which launched alongside Sony's new console. The Xbox Series models came in both the X and S versions, with the latter offering less powerful hardware but at a cheaper price point. In the interest of Xbox's primary focus being the Xbox Series X, we'll mostly be taking a look at that console's journey almost one year later too, though Series S will also be mentioned.
Like the PS5, the Xbox Series X/S came a long way in delivering plenty of software improvements, delivering new hardware and accessories, as well as doubling down on some of their own exclusive video game releases. We're only in the infancy stages of the Xbox Series X/S, but what has Microsoft done right with their tentpole next-gen consoles and what are we still missing?
Hardware and Accessories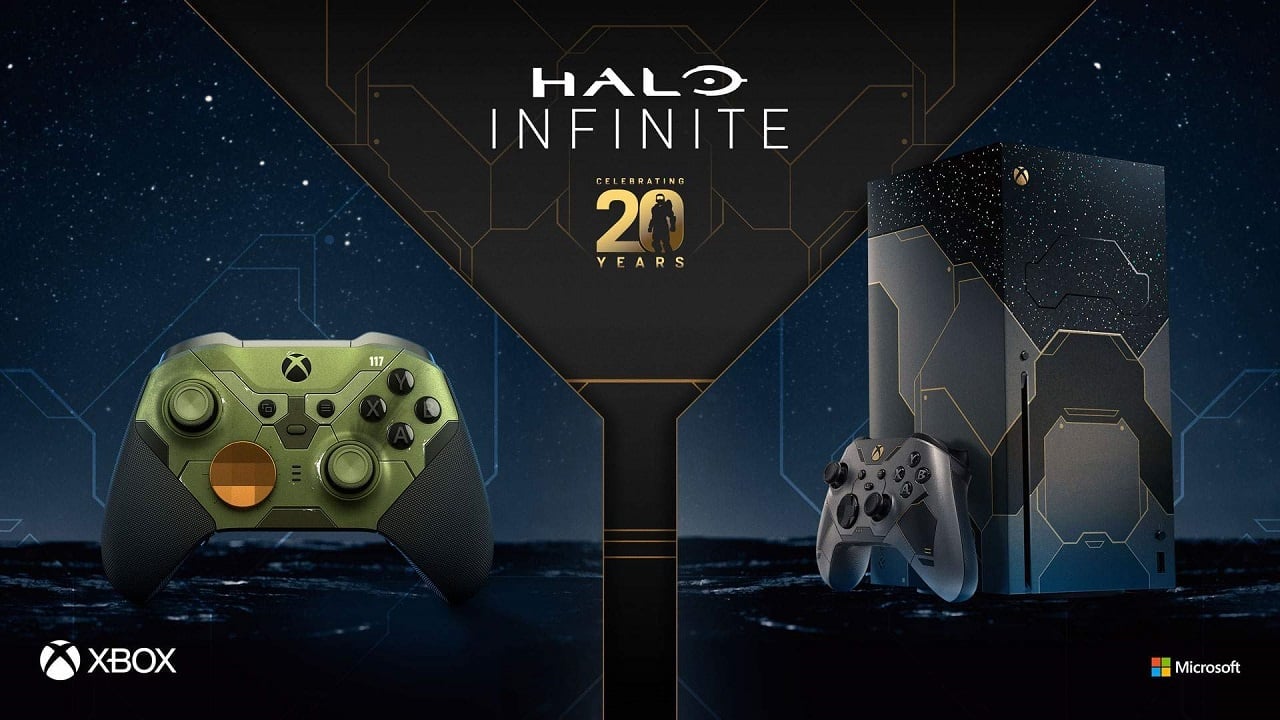 Microsoft delivered plenty of great themed accessories for the Xbox Series X since its launch last November. These include the awesome Xbox Elite V2 Halo-themed controller which sported the iconic design of Master Chief's armour; the Limited Edition Xbox Series X Halo Infinite console (that flew off shelves before its launch thanks to massive pre-orders); two headsets in the form of the Xbox Wireless and Wired Headsets; the colourful Forza Horizon 5 themed controller; and finally, a few easy-to-use expansion card options thanks to Seagate.
Since launch, there's been some talk surrounding the pros and cons of both the Xbox Series X and S variations. While the Series S was made with the intent of being a more easily affordable next-gen console, it was still the underpowered stepbrother to the superior Xbox Series X that most buyers gravitated towards. We have yet to see the long-term damages of owning a Series S, especially for more demanding games that will appear towards the end of the generation that will require a bit more push for power, but Microsoft has done wonders in keeping it fairly balanced right now, though the Series S may still not offer the graphical splendour of the Series X.
In terms of the overall design for the Xbox Series X, I've grown to love it. Unlike Sony's PS5 which is still being tweaked visually to appeal to some gamers (look at Dbrand), the Xbox Series X is a stealthy monolith of a console that fits the brand perfectly. If any new iterations are to arrive in the near future, we don't think that the design of the X (or S for that matter) will change too drastically.
Software
Xbox has introduced a number of improvements to the software and overall performance of the Xbox Series X/S. Among the many notable additions to the console, Microsoft added Auto HDR to Xbox Series X, providing more brightness and vibrant colours in your games. The Xbox Series X/S became the first consoles to support Dolby Vision and Dolby Atmos Gaming, a feature added just last month. Despite the UI being a slight variation of the Xbox One design, the new consoles also received their own stability fixes. For example, Quick Resume, a feature that Xbox proudly boasts, was tweaked and improved considerably over the past few months to make it smoother than its oddly wonky state at launch.
Xbox will also be adding a new 4K Dashboard, though that seems to still be in its testing stages for now. We can probably expect that to roll out soon.
However, Xbox's biggest focus this generation has been on bolstering its subscription service model, Xbox Game Pass. It still has a ways to go, but so far, the subscription service has attracted the attention of many gamers as a cheaper and great alternative to buying games at full retail price. If there's one thing that Xbox absolutely deserves praise for with the Xbox Series X/S, it's just how enticing they've made Game Pass appear. This ties into their more consumer-friendly ecosystem and overall brand image, which is only made better by the fact that the service continues to add new games regularly – including and especially new exclusive releases such as Halo Infinite, Forza Horizon 5 and basically every upcoming exclusive under its belt. Xbox Game Pass is the one thing that will make fans out of buyers, and Xbox has become fully aware of that over the past year.
Gaming Releases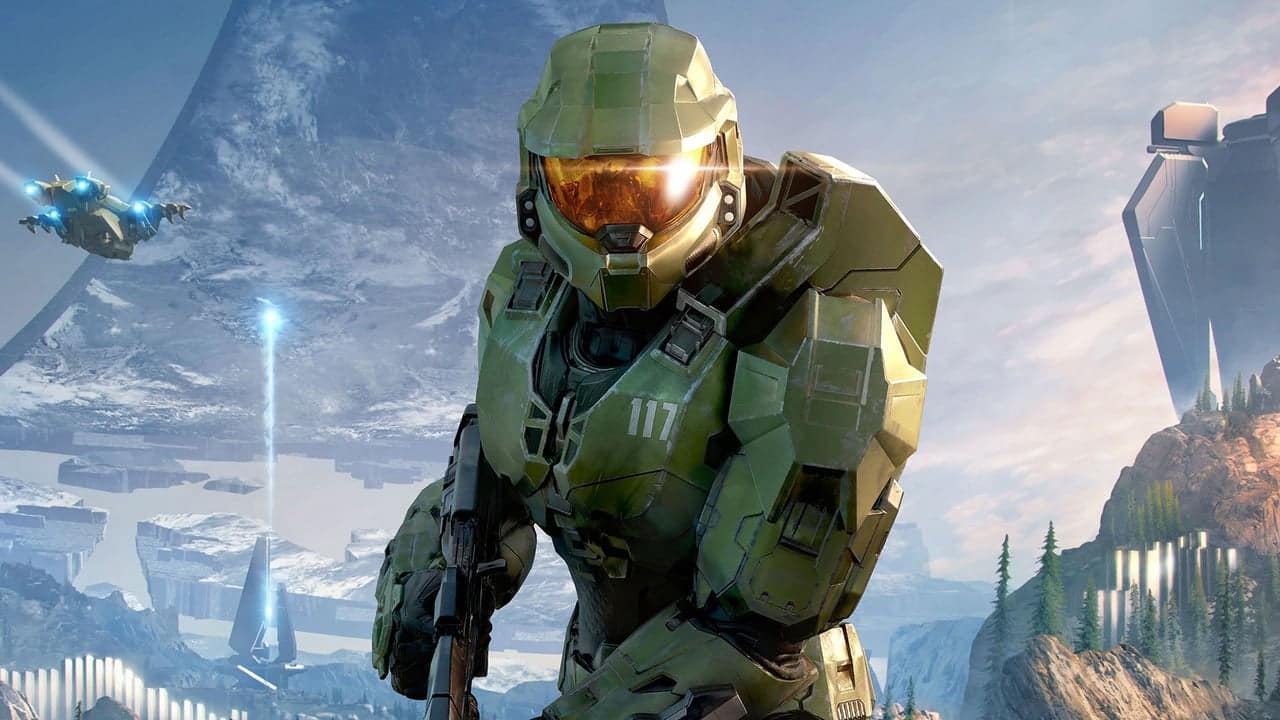 The first year for Xbox Series X/S in terms of gaming releases wasn't as strong as the PS5, but it still delivered the goods. Unsurprisingly, many of those goods turned out to be day one releases on Xbox Game Pass for many third-party games such as Back 4 Blood, Outriders and The Ascent, though they did find critical success in the release of the exclusive Psychonauts 2. Their journey hasn't ended yet on the gaming front though, as they're about to release two highly anticipated exclusives and arguably some of the biggest games of 2021: Forza Horizon 5 in November and Halo Infinite in December.
Big releases will carry over into 2022 with the releases of Arkane's next AAA game Redfall as well as Bethesda Game Studios' anticipated space RPG Starfield. That's not to mention the many projects still in the works from their first-party studios thanks to the many, many studio acquisitions. These include Senua's Saga: Hellblade II from Ninja Theory, the Fable reboot from Playground Games, Forza Motorsport 8 from Turn10 Studios, Avowed and The Outer Worlds 2 from Obsidian Entertainment, and many more unannounced games on the horizon.
If there's one criticism that Xbox seems to be addressing this generation, it's their lack of hard-hitting exclusives. PlayStation still dominates when it comes to blockbuster first-party games, but the Xbox Series X/S doesn't seem to be trailing too far behind the PS5 this generation in that department. If Xbox can make good on their promises to deliver great exclusives again, then they will have fixed their biggest weakness which almost crippled them during the Xbox One generation.
Xbox Series X/S Then and Now
At the start of the generation, if you told me I'd be playing more on the Xbox Series X than the PS5, I would've laughed, but that's where I find myself right now. Xbox Game Pass has played a key role in making the Xbox Series X/S far more appealing than any other console on the market right now, which may work to Xbox's advantage this generation if it continues to build bigger subscriber numbers. The Xbox Series X/S, like the PS5, still has a long way to go before we really see what it's capable of, but as it stands, they're off to an admirable start. As long as they focus on bringing good exclusives to the market and nurturing the Game Pass model, they will have another bright future ahead of them again.