As much as I loved my weekend with Call of Duty: Black Ops 4, there is no doubt this sense of emptiness in the game. Divided into three modes, Multiplayer, Blackout and Zombies, the game is a fantastic online experience, but other than that, there is nothing much going on here. It almost feels as if the package is incomplete and while the multiplayer modes offer the best online content in Call of Duty to date, I won't deny that I just wanted to play through an over-the-top story campaign while listening to angry cliche American soldiers and blow things up at the same time. A fair warning, there is no such thing in the game but I am sure you already know that. Call of Duty: Black Ops 4 Review
The closest thing you will find to a story campaign in Call of Duty: Black Ops 4 is a simple Specialist HQ mode that is basically a tutorial for each Specialist class in the game padded with some really great CG short cinematics. These shorts are meant to be the foundation for the game's story but result in more confusion than anything else. There is nothing really going for mode besides starting at one point, learning to use their abilities, being shouted at by an angry and loud veteran, and then playing an offline multiplayer mode match with bots to wrap up that mission. These matches can be played three times across three difficulties with each Specialist but why would you want to do that?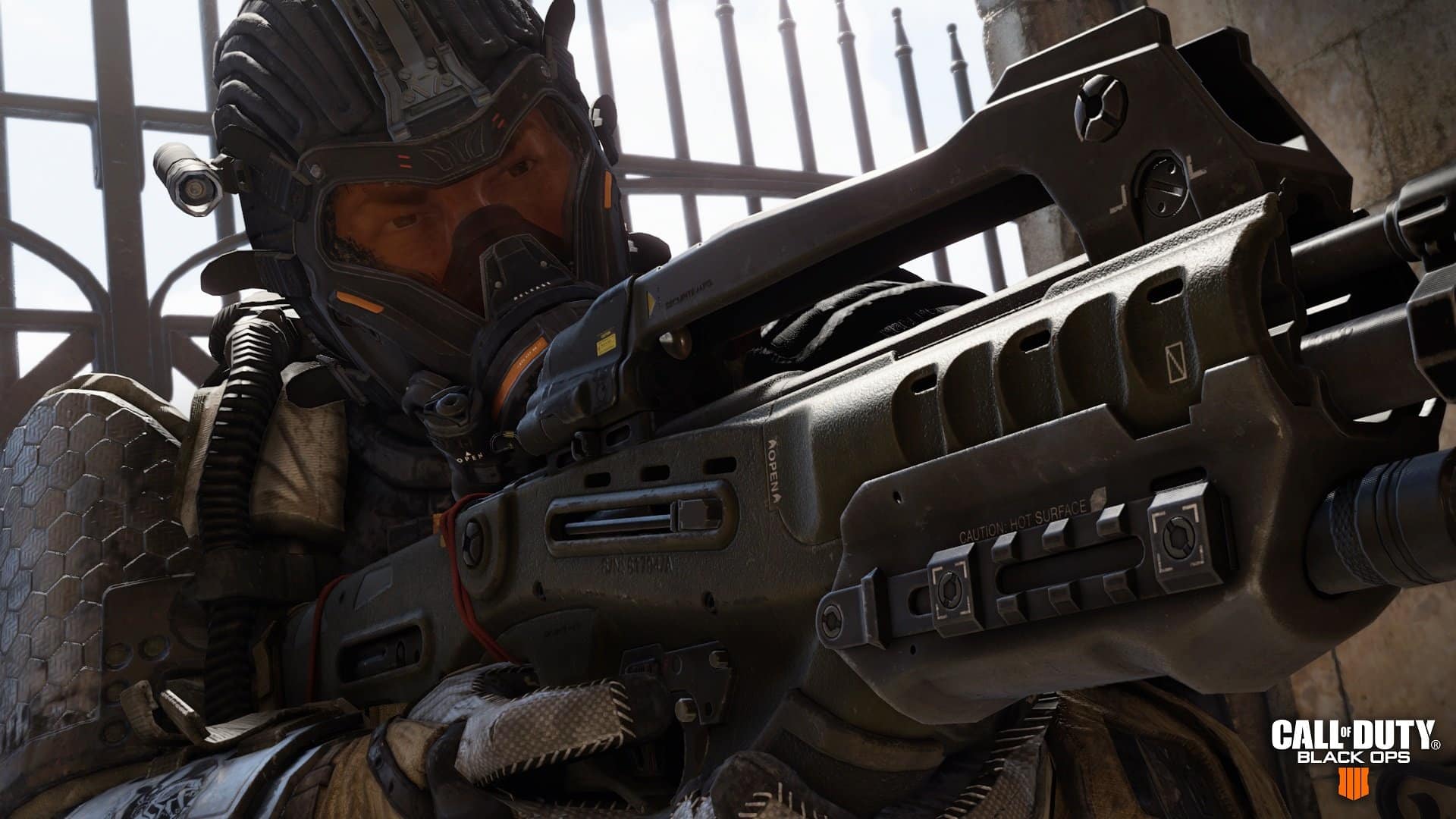 The sheer lack of a single player mode meant that Black Ops 4 had to deliver the best of the best in multiplayer and this is no doubt the case. Starting off with the basic Multiplayer mode, this sees the classics return to Black Ops 4 with a strong lineup of changes. Specialist classes are back and they have new abilities that set each one apart from another. Instead of loadouts that include grenades and throwable items, you now rely on these abilities in matches to gain some ground.
Black Ops 4 is suffering some major matchmaking issues in SA. Yes, we play on local servers but that also means we need to have enough players to fill Blackout matches and multiplayer games. I suffered some unbalanced teams in Control which was caused by people leaving as soon as the match started. These spots were never filled so it was 2V5/3V5 ever so often. Many other media have been complaining about Xbox One and PC struggling to find Blackout matches due to the lack of players. Be warned to choose your platform wisely.
Ruin's Grapple Gun lets him shoot his way in and out of a gunfight and his ultimate ability is a gravity slam that sends a shockwave out that kills anyone near him. Seraph drops a Tac Deploy on the ground which lets anyone spawn by it instead of having to run back to where the fight is. Her ultimate ability is then a powerful pistol that one-shots anyone that it hits. Firebreak's Reactor Core lets him charge a burning AOE attack that damaged players through walls and his ultimate ability is a powerful flamethrower that burns players instantly. These are just a few of the Specialists available in the game and each of them feel as unique as the last one.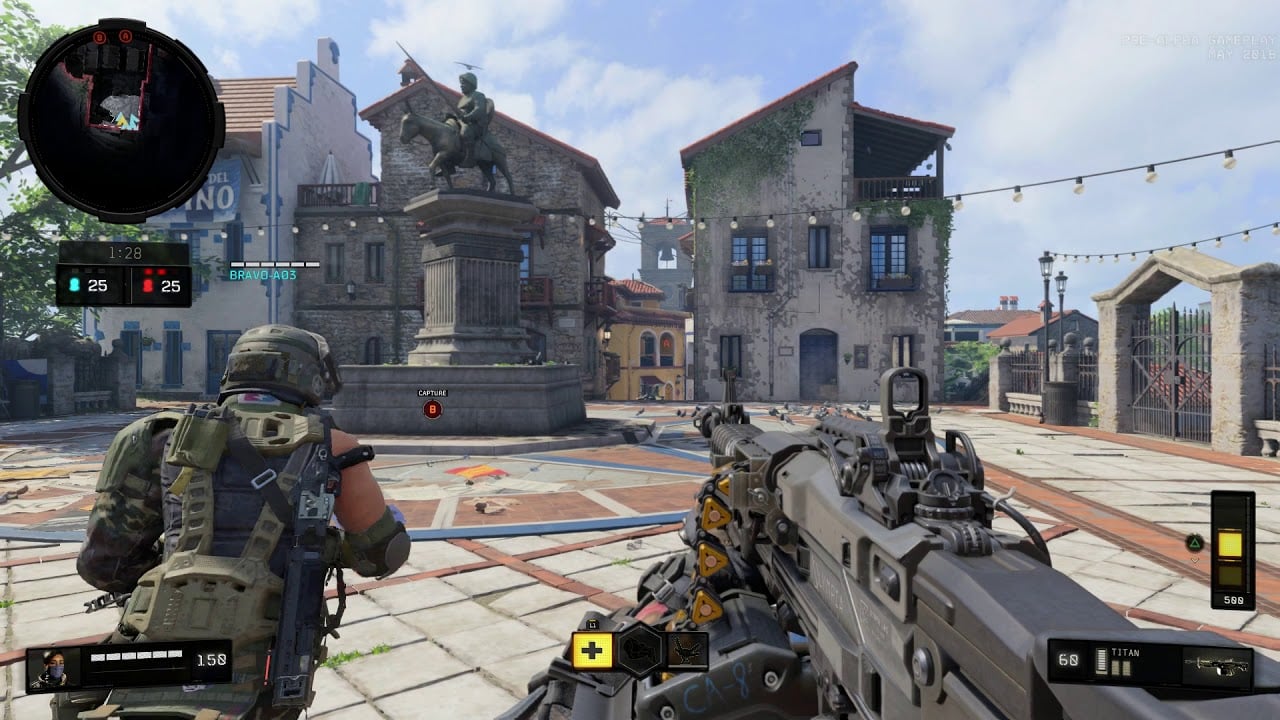 Each multiplayer mode now sees one player select one Specialist and you cannot have more than one in each match on one team. This helps provide balance but there are a few of these classes that need a few nerfs. Torque's Barricade not only provides cover but also sends out a radioactive DOT pulse that melts anyone close to it. This is extremely powerful and could do with a tweak. Ajax's Ballistic Shield makes him completely invulnerable to enemy fire as he runs around with a giant shield covering his front and tears enemies apart at the same time. Yes, these classes are overpowered but then again, you will die once to their extremely powerful abilities and when you get back to them the timer would have ended or another player would have killed them.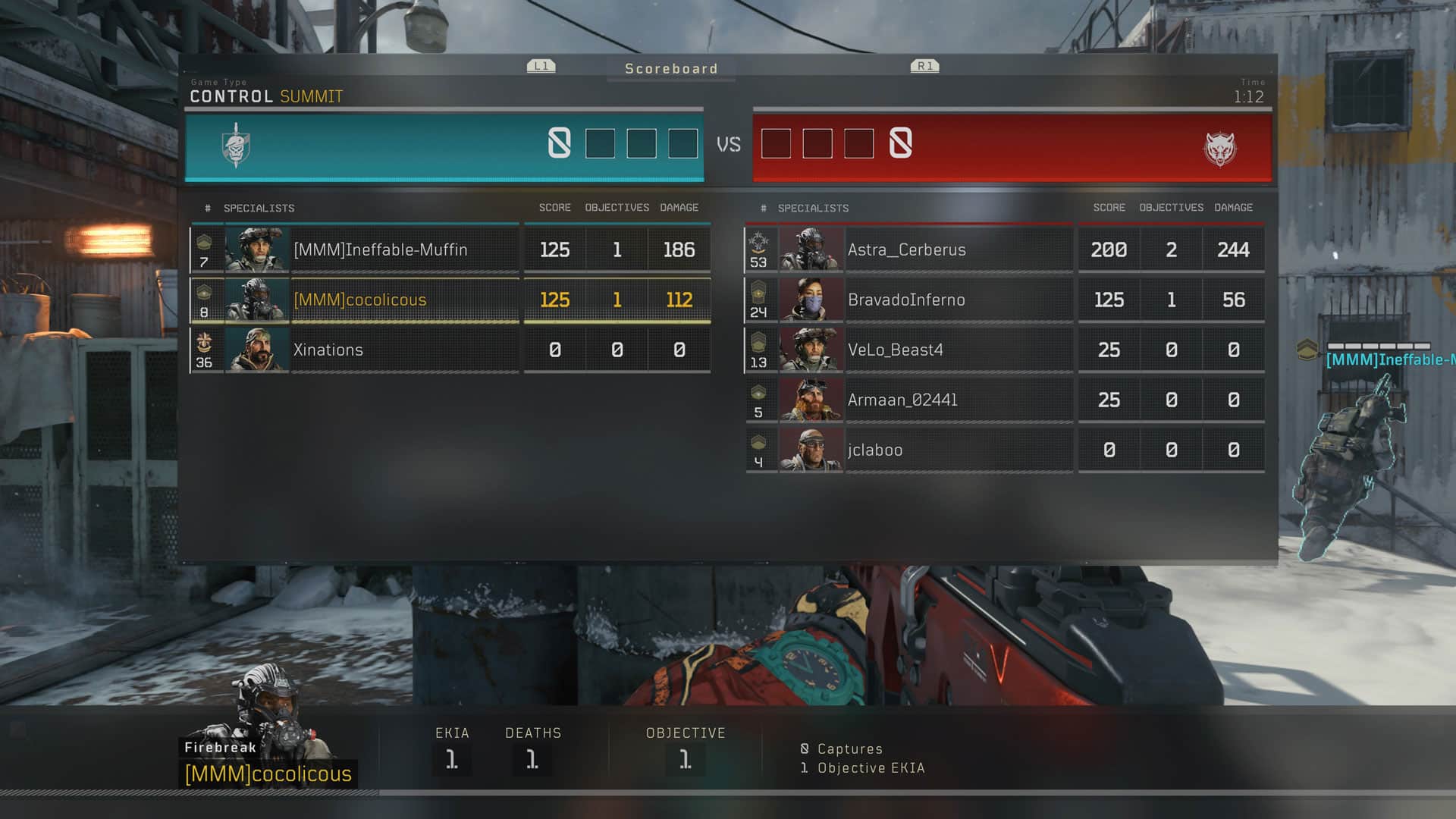 My go-to Specialist was Firebreak, I felt that his ability to burn enemies through walls was great especially when you find the camping spots or dash into a Control zone and use the ability while the other players are trying to capture the zone. These Specialists are the shining star of Black Ops 4's multiplayer and once you master one, you will find it hard to change and hate it when another player chooses your class before you do. But the multiplayer has a lot more going for it than this new tactical Specialist system as the entire pacing for the game mode feels very different. You can now heal, boots are 100% on the ground and these classes, along with a limited range of weaponry have created a more-focused online experience which is addictive, frustrating and enjoyable all at the same time.
Across the various game modes, you will master new weapons which require you to be good at them to unlock new attachments, camos and signature styles. The recipe has not changed much here as the attachments include improvements to the weapon's stats and camos now have mastery versions that look as sexy as ever but the grind will keep you busy in order to unlock that Reactive Camo for that gun you use the most. This is thanks to the new weapon level system that sees you focus on one gun and complete challenges as you play the game. You then unlock camos by completing specific challenges to ultimately unlock the gun's Mastery Skin.
The game modes are as you would expect from COD. Control seems to be the new TDM as everyone is playing it. You need to take or defend zones before your team's lives run out. Once you have a zone you move onto another and once you have secured both or depleted the enemy team's lives you win the round. Kill Confirmed, another favourite of mine sees you kill enemies and pick up their dog tags. There is nothing that really pushes the envelope in Black Ops 4 when it comes to game modes but it works and the modes are enjoyable. Treyarch has gone for the no-nonsense approach be excluding modes that just did not get players and the formula works well.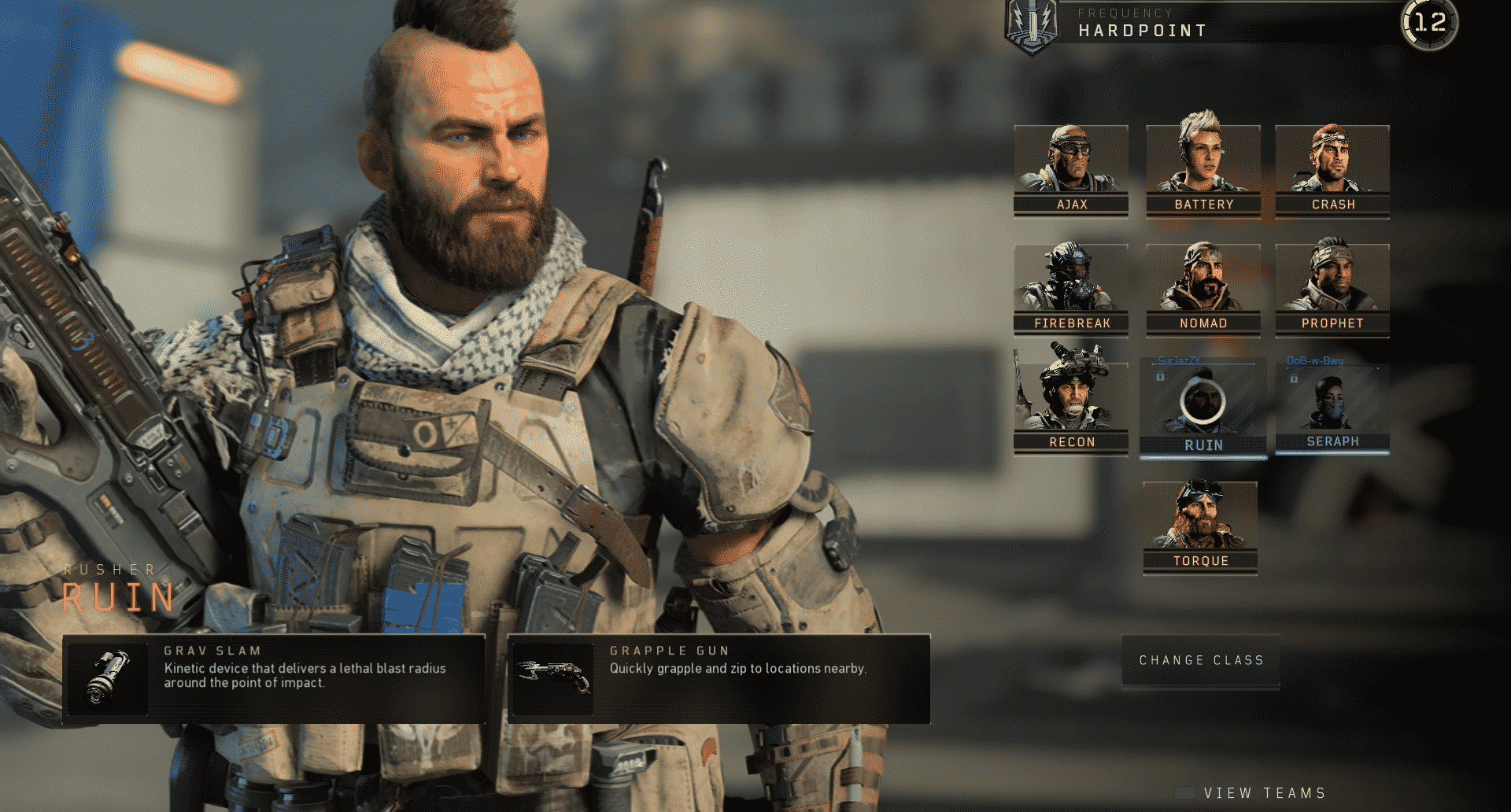 It goes without saying that the game will see you grinding your way to prestige over time. Mastering different guns, unlocking their camos, Mastery Skins and then moving onto something else. We will also have the COD Point store going live in the future so there will be new things to earn and unlock by playing the game. Right now, it is just about shooting things and mastering those Specialist classes.
Enter Blackout, Call of Duty's answer to Battle Royale. Blackout sees 100 players land on the biggest COD map ever created in an attempt to kill everyone else and be the last man or team standing. You can enter the game mode solo, in a pair or as four players and the excitement and anxiety, combined together creates an enjoyable yet stressful experience as you venture into the game mode. Blackout has been built using every Black Ops asset since the original game which means the map is filled with things you will recognize and player skins you will remember from past Call of Duty: Black Ops games. Across the map, locations like the Asylum and NukeTown will ring a bell as you explore them but the game mode is serious and you will not have time to sit and admire the attention to detail.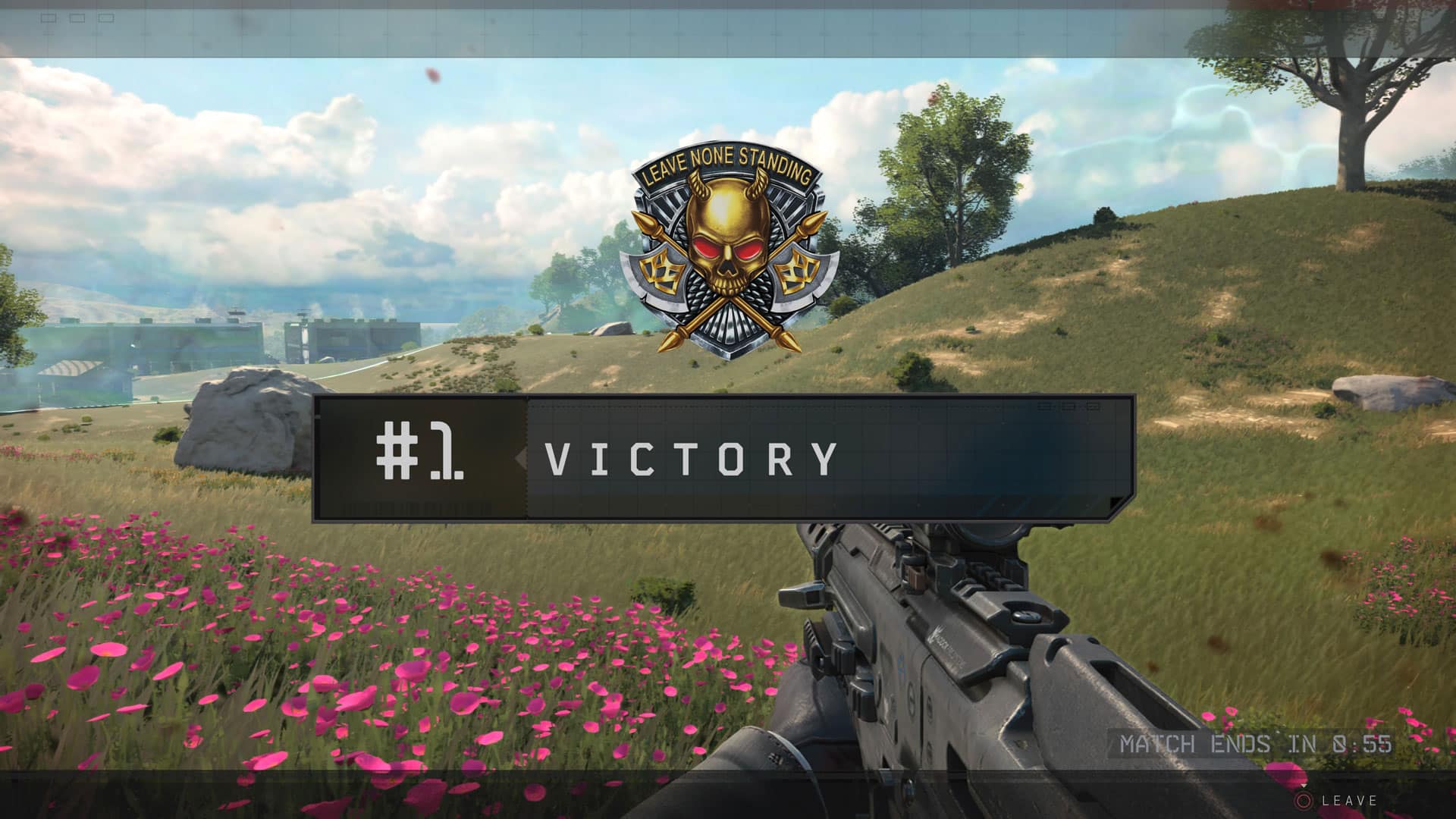 A typical Blackout match starts by you entering a lobby which fills up pretty fast. You can run around this map and explore it, pick up weapons and punch other players until your controller is broken. Once the lobby reaches max you are then flown across the map in a helicopter and you jump out at your own will and find a place to hide and scavenge weapons. The key to staying alive is getting a good weapon, a backup, health and armour. You then proceed to explore the map and kill players in intense guns fights all while making your way into the circle which closes in and damages you if you are not fast enough. The final moments of the game see you and a couple of players in a tiny circle fighting for your lives as you try to win the game and be the last man standing.
Blackout delivers a fun experience but it is a Battle Royale game and at its core, it is no different from the likes of Fortnite and PUBG. You kill or be killed and along the way it is all about luck and what weapons you find and how you survive. I won a match with a squad and it was awesome. The teamwork that went into making sure we all had our backsides covered was enjoyable and I could not see myself playing the game solo after experiencing the joy that is the Quad Mode. When a teammate falls, you can revive him and pushing into a house to take down another team was thrilling.
Blackout's systems also work flawlessly and the inventory items can all be used with a simple press of the D-Pad. Scrolling across the menu is a breeze and equipping attachments or a different throwable weapon is as easy as it is to pick up. The beauty of Blackout is in how the game mode manages to capture the fast-paced action from the series and deliver it in a whole new mode and I have to respect the work put into it and the fact that this is Treyarch's debut in the Battle Royale genre. The map is highly detailed with so many different places to run and hide and explore, and the gunplay is everything we love from the series to date. You can also unlock new hero skins by grinding your way through every 20 levels. It will take a hell of a long time but you will get there.
The last of the game mode is Zombies and while it is still very much the same thing rehashed into new maps, the mode does offer a range of new features and experiences that make it rather enticing. First off is the ability to completely change your game settings and tailor the experience for your liking. This includes everything from the number of rounds you play to the cost of specific guns you can buy. This means that you can either make your game mode really easy or really hard, all depending on how you feel.
The biggest changes come in how the overall experience feels. While it still offers the same typical survival gameplay, the finer details are what makes the zombie mode so great. Characters now have special abilities like a flame staff that burns zombies with a ray of sunlight and a Thor-like hammer that bashes zombies to bits. Weapons you find feel great and as you level up your game rank, these weapons can be customized so that each time you go into the mode these attachments are present in guns you buy.
Perks are also new and instead of being one-time uses, you can equip five of them and buy them in the map. Pack-A-Punch is also back and easier to find and use thanks to its being a simple method of searching for four tablets and activating them. The Mystery Box also houses new items to use like the typical weapons that come in different rarities which you then Pack-A-Punch for even more power and perks but also in the form of usable items like a strange voodoo creature-like grenade.
The more I played the Zombie Mode the more I felt engrossed by its improvements and addictive gameplay. I just wanted to find a better gun, Pack-A-Punch it and then rinse and repeat. The maps are also oozing with Easter Eggs to find and rooms to unlock and explore. It is the biggest and most ambitious Zombie Mode to date and the sheer amount of things to do adds a lot of game time to the experience. Even the enemies come with new types like a giant burning soldier that chases you down and tries to slam you with his weapon to an alien-like insect that has a deadly swipe. Even the zombies also transform into fire, poison and water-based versions that each challenge you in new ways.
The two available maps include IX and Voyage of Despair and each of them is great to play through. IX takes you through an ancient arena that has an Egyptian, Roman, and Norse theme to it. It is a fresh take on the zombie mode as you explore these ancient tombs and fight zombies at the same time. Voyage of Despair takes place on the Titanic where zombies caused the ship to hit the iceberg and you now need to survive through the sinking ship as it challenges you to explore the halls and decks. If you enjoyed the Zombie Mode then Black Ops 4 delivers the pinnacle of the series and it is well worth it.
Call of Duty: Black Ops 4 is asking a lot of you. Priced at R899, I cannot help but feel like it is missing something. Its Specialist HQ missions are badly designed and the lack of any single-player content makes it a pricey multiplayer game. However, its multiplayer is top notch and the best in the series to date. If you loved it in the past, you will love it even more now but if you "sort of" enjoyed it and liked the single player aspect of the game then Black Ops 4 has nothing to offer you. Unfortunately, the lack of a campaign does irritate me. Perhaps I am one of the three people that actually played it but the fact is, it was something to do and it expanded the Call of Duty universe.
We then have the possibility of in-game purchases. They are not live yet but in the next few weeks, Activision will introduce COD Points which can be used across Black Ops 4, WWII and Black Ops 3. How this will change the pace of the game modes is still unclear but given the series' past history, you can expect a heavy pay-2-win system in place for multiplayer. Loot boxes, crates or supply drops will be available and they will contain items for the game. Activision claims that "balanced weapons" will be found in these drops but that is still unclear.
Call of Duty: Black Ops 4 is a fantastic multiplayer game. Although it feels shallow at times, the available game modes lure you in and keep you there for hours on end. Its approach to PvP has never been better and there is a lot to do. It is just a pity it is all focused on multiplayer.

This review is based on a code provided to us by Activision.
Available On: PS4, Xbox One, PC | Reviewed On: PS4 | Price: R899