Sony's Gran Turismo series isn't like most other racing games on the market. If you are familiar with the games you would know that instead of loud dance music and cringe Gen Z racing festivals, Gran Turismo is like "a night at the opera" of racing games. Instead of the shorts and flip-flops of racing games, Gran Turismo is the tuxedo and leather shoes of racing sims. It is fancy, elegant and at times, quite pretentious. Gran Turismo 7 is no different.
In fact, Gran Turismo 7 is very serious. From the classical music playing in the background while racing through the streets of Tokyo to the menus and animations that pop up throughout the game. It doesn't shy away from the fact that this is not an arcade racer and tries hard to prove this.
At the same time, Gran Turismo 7 also felt like the most approachable sim racer I have played thanks to its fantastic mission system that slowly eased me into the game. I started off with a slow Toyota Corolla Levin and as I completed Cafe Menus, I unlocked new cars, ways to tweak them and of course, improve their overall performance.
Sure, there's a lot to unpack here if you are a hardcore racing sim fan. You can tweak almost every aspect of your car from the suspension, tire pressure, weight balance, computer power output and so much more. However, if you're like me who just prefers to see an overall rating number go up while you buy new parts for your car then you'll enjoy Gran Turismo 7 just as much. At times, I had no idea what I was buying in the Workshop but my car's rating increased which meant I could participate in later races without an issue.
Gran Turismo 7 also includes its fair share of difficulty modes and driving assists. I started off using Easy which greatly controlled the braking and even turning and then nudged into Normal and Hard during some races. You also don't get penalised for using these various settings which is great. Most other racers deduct or even limit credit and XP gain if you don't play on the more challenging difficulties.
While I want to complain about Gran Turismo 7's progression curve, I actually enjoyed it a lot more than I thought. Instead of giving me the freedom to do whatever I wanted and use whatever car I could get my hands on, GT7 slowly eased me into everything the game has on offer.  This is all done through the Cafe. This location in the game offers up "Menus" to accept. While most of these menus rely on obtaining a certain number of cars, they also tasked me to complete certain tracks and unlocked them as I progressed.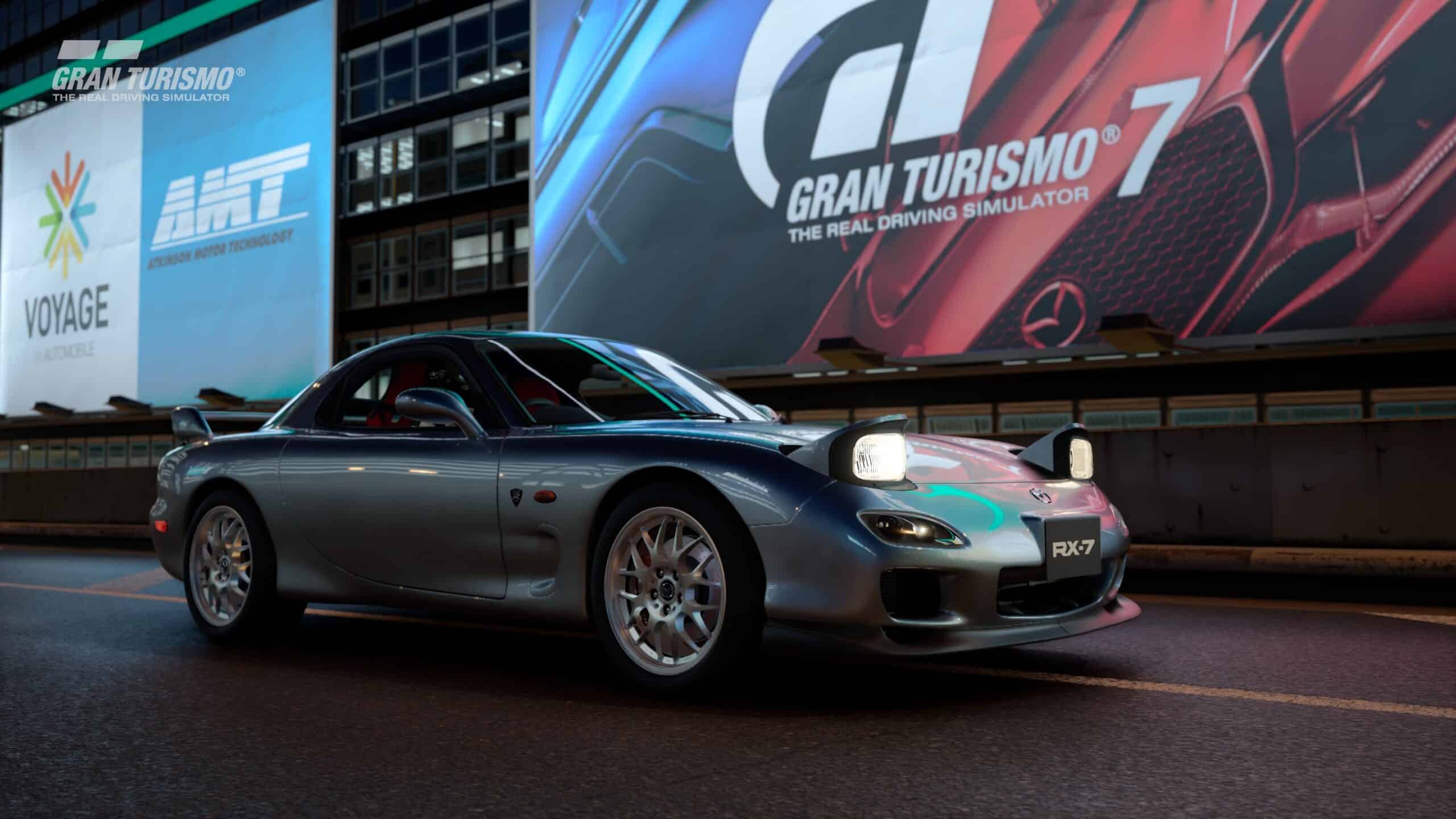 This system worked fairly well. It meant I started out with a rather slow and dated car like the Fiat 500 F '68 and as I turned in more menus, I found better vehicles, took on more challenging races and unlocked even faster cars. Most importantly, this system gave me direction and I do feel as if racing games need this in order to offer players something to work towards. Best of all, I felt the game grow on me and my overall performance increased the more I played.
The most exciting aspect of this is seeing my car collection grow from nothing into a robust selection of cars while also feeling the difference in races. I won't lie, Gran Turismo 7 is slow at first. It takes around five hours to really get to the meat of this experience here. I often dozed off at night while racing the very early tracks. The cars are slow, the music is calming and I just didn't feel much excitement to keep my mind active. Just stick with it, it gets much better.
Gran Turismo 7 also forced me to be better by locking me out of later races if I didn't complete my National Licence. This is now a mandatory feature of the game if you want to unlock everything on offer here. I both hated and loved this due to the fact that the tests in the License Centre were fun but I also aimed for Gold which took hours of my life away.
The Cafe Menus also play quite a large role in understanding Gran Turismo 7's love for cars. GT7 is like playing through an interactive museum and the Menus revolved around collecting a set number of specific car makes that tied into a certain mechanic of those cars. For example, Japan front-wheel drives, European hatchbacks etc. Once completed, the Cafe owner would then give me a little backstory into how these cars came to be and their importance in the motor world today. I have to say, I thoroughly enjoyed this. Cars in Gran Turismo 7 aren't just pretty to look at, they taught me stuff too.
There's even an entire museum located in the game that plays host to a series of historical videos on manufacturers and how they started. These videos are nice to watch but they do play in potato quality which kind of gets in the way of enjoying them. Especially considering the game is beautiful.
Like most Gran Turismo games, GT7 includes the Scapes and customization modes. Here I could place stickers down on my car, change the colour and so much more. I can't wait to see what people come up with here. With enough time, you can most likely make anything possible. I also loved the Scapes mode. Polyphony Digital Studios went through a lot of effort to make this photo mode brilliant. There are hundreds of locations to choose from and various shooting modes to snap photos of your cars. If anything, this is an entire game by itself thanks to the sheer attention to detail.
Racing in Gran Turismo 7 is flawless. Cars feel fantastic to drive, the weather effects play a large role in the overall feeling of each race and the "sim" mechanics shine when the combination of the two are experienced in one race. Rain, for example, forms on certain parts of the road and dries up the more the cars race across the track.
As I mentioned before, the start of the game is a lot slower than I expected. However, Gran Turismo 7 is designed to make you feel like I was progressing in the world of track racing. Later in the game, races were faster, my cars felt better and I understood so much more about the mechanics behind these vehicles too. I was always excited to unlock new cars through races or even purchase them in the store to increase my collection.
It also meant I had new wheels to test on the track and this whole experience came with new turns to master, breaking to time and engine sounds to absorb as I raced across each track. There's no shortage of polish when it comes to each and every car and how they feel in Gran Turismo 7.
Gran Turismo 7 is mostly a beautiful game to see in action. Cars are immaculately detailed. Tracks could do with a bit more detail but you will learn to live with it. Sadly, distance objects are bland, the grass is patchy and it is hard to ignore the tiled textures in the distance. The weather effects make things interesting but the world around you while racing isn't breaking new ground here.
There's also no ray tracing during races. This is reserved for replays and in the garage. These modes are beautiful to look at especially when looking at your car in detail. The interiors are especially magnificent with high-detailed objects and high-resolution textures.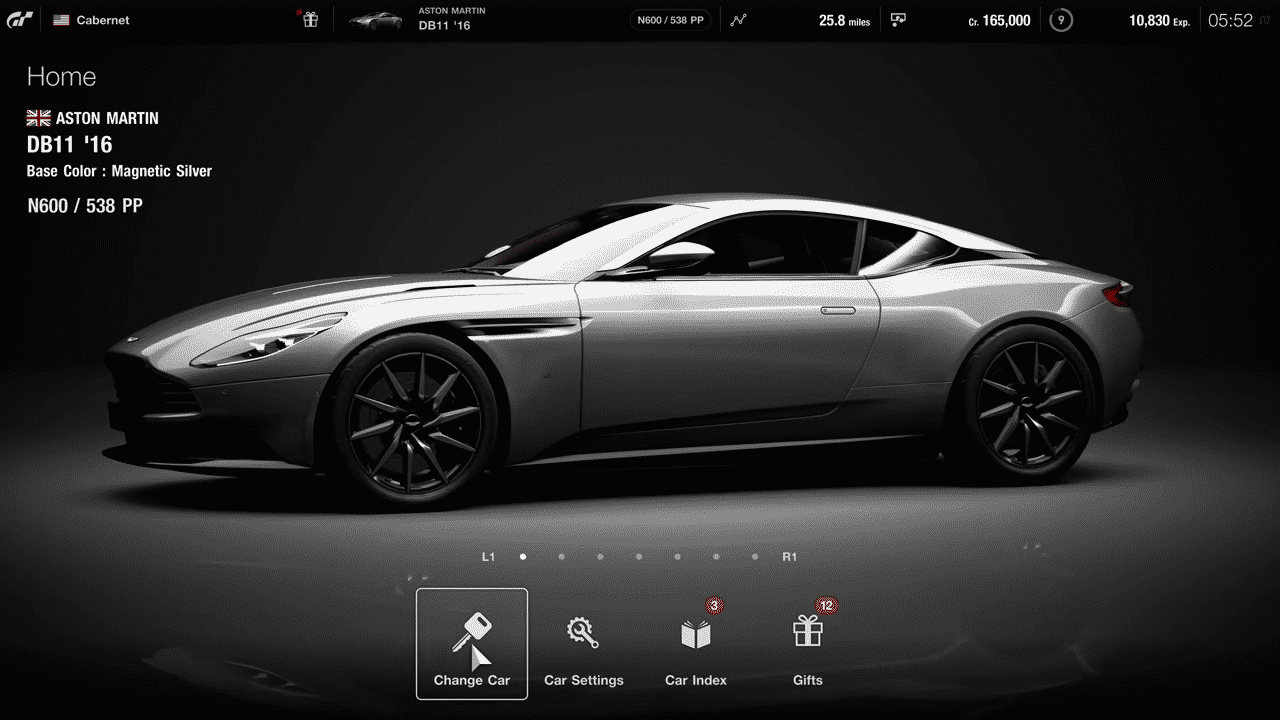 I didn't get much time to check out the online offerings in Gran Turismo 7. However, there's the GT Sport mode that acts like the social hub for people to participate in new races and progress up the ranks. The mode is robust and includes daily races, leaderboards, player rankings and more. There's also split-screen to enjoy on the couch with a friend.
Midway through my review, I encountered a progression bug that blocked me from continuing with the game. I sadly had to start from scratch using a new PSN profile because GT7 stores your save online so there's no way to delete it. I wasn't able to turn a Cafe Menu which meant the game did not progress. Today, after a game update, the issue still persists. I am not sure how I am going to fix it at this point. 
After countless hours with Gran Turismo 7, I walked away a better driver and was more informed about car brands than ever before. Sure, the pretentious personality of GT7 might be a turn-off for some but this game has been built on the love of cars and that is the most important here.
Gran Turismo 7 Review
Gameplay -

9/10

Presentation -

9/10

Value -

9/10
Summary
Gran Turismo 7 celebrates car culture in the best way with its superb racing, a large selection of cars and fantastic emphasis on car manufacturers.
Pros
Roster of cars
Love to car brands
Racing is flawless
Cons
My progression bug
Tracks aren't that pretty
Some music is horrible