Amazon has officially kicked off production of the Fallout TV series and photos have appeared online showcasing some of the sets from the show. The Fallout TV series was announced back. in July 2020 in partnership with Bethesda and Kilter Films. Amazon has put a lot of money into the show which is expected to debut in 2023. So far, the set photos look absolutely fantastic and if anything, look as if they have successfully brought the video game series to life.
The set shows off a vault from the Fallout TV series in the best way possible. The metal corridors all feature pipes, small windows and narrow spaces while the rooms look like places you once explored in Fallout 3.
One set photo also shows off a baby room with a handful of cribs and some child-friendly posters on the wall. If you have played Fallout before, you would know how important these rooms are in the game. In fact, most Fallout video games start off in a room like this as players are "born" into the game as they create their characters. Fallout 3 specifically focused heavily on growing up from a baby to a young adult in a Vault.
Interestingly, the set photos also show off an outside area with a sort of farmhouse-styled structure. There's also some dead wheat. This set is placed right near a blue screen which is likely used to simulate the sky and distance in the show. One of the doors also leads out from the Vault to this farmhouse so I wonder if this Vault is built with its own outdoor sections? It would be the first time we have seen this in the series.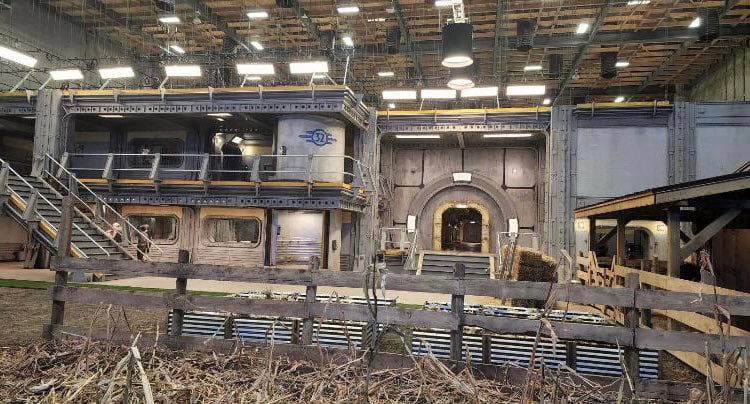 We know very little about the Fallout TV series at the moment. We know that Amazon TV is set to launch the show in 2023. Given that it is still in very early production, we'll likely see it late next year.
Source: Twitter