Sony's God of War series is one of PlayStation's defining exclusives. Created by David Jaffe, the franchise started as a bloody tale of revenge and power set in Greek mythology before morphing into a much more personal story of redemption and fatherhood. Each entry has delivered action, thrills and a surprising amount of emotion for later titles. Today, we're ranking the entire God of War series from worst to best.
The ranking below is based on numerous factors which include critical ratings, forum polls and some personal input. There's no correct way to rank games objectively, but it's worth noting that we don't think any entry in the series is bad. In fact, they're all great. For the sake of the rankings, though, we'll arrange them based on factors mentioned above.
7. God of War: Ascension
God of War: Ascension released on PS3 and was a prequel despite releasing after the concluding Greek mythology chapter of God of War III. For the most part, it's more God of War which is great. Sadly, it doesn't deliver the same gut-punch as previous games. However, in terms of violent spectacle, tight gameplay and Kratos being Kratos, Ascension has a lot to offer that expands upon the lore of the games in some interesting ways.
6. God of War: Ghost of Sparta
The second portable God of War game released for PSP, Ghost of Sparta proved that the large-scaled, epic adventures could be brought down to a considerably smaller screen yet still retain its fantastic gameplay and visuals. Looking back at it now, it hasn't aged very well – especially regarding some story elements – but if you have a PSP laying around then Ghost of Sparta should be a must-own in your library.
5. God of War: Chains of Olympus
Chains of Olympus was the first God of War game released for PSP and saying it blew everyone away back then is putting it lightly. The game was a revelation for the portable hardware, boasting almost the same level of quality and excitement as the console releases. Furthermore, it also boasted some gripping storytelling with some fantastic and memorable moments. To date, it remains one of the highest-rated PSP games of all time and for a good reason.
4. God of War (2005)
The one that started it all. 2005's God of War is iconic in its own right today, but has since been dethroned with every subsequent sequel. That's actually the game's biggest compliment. It set a new standard for epic and mature video games which we've never seen in the gaming world before. From its breathtaking opening battle against the hydra to the climactic showdown against Ares, God of War earns its place in the hall of fame.
3. God of War III
Concluding the Greek mythology trilogy, God of War III delivered a dizzying amount of spectacle. Kratos finally unleashes his rage against the top gods of Olympus, resulting in a non-stop barrage of brutal beatdowns and moments that had me scraping my jaw off the floor. It's astonishing that God of War III holds up so well today, let alone what it accomplished 12 years ago. There's no shortage of excitement from the minute you pick up the controller to the end credits.
2. God of War II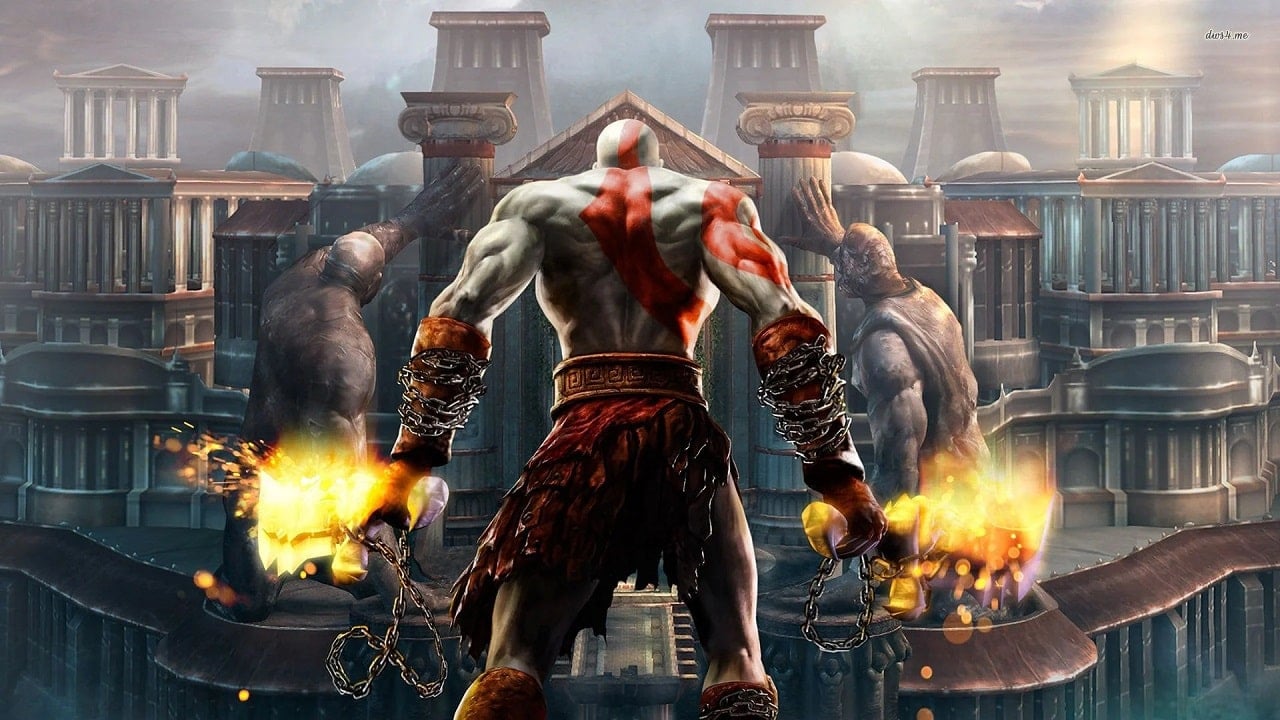 Of course, we can't talk about how good the third game was without mentioning the leaps taken with the second. God of War II took what made the first game great and turned the dial to the extreme. A wider variety of enemies, more fluid gameplay, better puzzles, bigger locations, more challenging bosses and a story so simple yet weighty, it remains the high-point of the Greek saga. Game co-director Cory Barlog knew exactly what fans wanted, gave it to them and then gave them more.
1. God of War (2018)
Barlog did it once and he did it again. 2018's God of War revitalised the series when many thought it would be impossible. Tackling Norse mythology, the new setting posed greater challenges and more creative subversions. More importantly, it rewrote the series formula to focus on Kratos' turbulent relationship with his son, Atreus. Emotionally resonant, incredibly well-written and exhilarating, 2018's God of War is nothing short of a modern masterpiece.