With the tech industry oversaturated by inexpensive TV boxes, it is easy to fall into a hole by purchasing the "cheapest" model around. What you don't know is that many of these media boxes are mass-produced, offer very little post-sale support and don't include all the features they advertise.
That's where Xiaomi changed the game. With just two practical TV products on the market, the brand delivers on everything it promises. Be it the smart features that link your smart home products to your voice assistants, the large list of codec support so you can play every file format under the sun and the promise of future firmware updates and improvements. It is difficult to find another product that checks all these boxes.
We have already touched on the features of both the Xiaomi TV Box S 2nd Gen and Mi TV Stick. You can read our full breakdown here. However, to catch you up, the Xiaomi TV Box S 2nd Gen and Mi TV Stick are two nifty devices that are able to turn your TV into a smart device thanks to their built-in operating systems.
These platforms allow users to install apps which might not be available on their TV sets. These are streaming apps such as Netflix or Disney+ or even games and other lifestyle applications such as weather and traffic reports. You can also link these devices to your smart products to integrate everything in your life into one place. So say you have a kitchen kitted out with Xiaomi smart products, we recently covered a handful of those here too, you can operate them through these TV devices.
But where the Xiaomi TV Box S 2nd Gen and Mi TV Stick shine is in their versatility. Owning one opens so many doors across entertainment, productivity, lifestyle and more. Whatever you think you can do, you can do it.
Take the Xiaomi TV Box S 2nd Gen. This is Xiaomi's best-in-class device, powered by Google TV, it comes with so many great features to help you perform everyday tasks. If you're watching Netflix in glorious 4K HDR thanks to the device's support, and you're about to go to bed, a simple press of the mic button on the included controller will let access Google Assistant and perform various tasks. You can warm the bedroom by adjusting the thermostat and even turn on and dim the lights to set the mood.
You can also ask Google Assistant for the weather forecast for the next day and start a new episode of a show if you decide it is too early for bed. That's just scratching the surface. We all know the deeper down the hole we go with smart products, the more incredible our homes become.
The Xiaomi TV Box S 2nd Gen is also cost-effective. It only costs R1,199 which is a little to ask for the amount of features you get here. Not to mention that Xiaomi is constantly updating the device with the latest version of apps and firmware.
Why is this important? Well, as apps become bigger and come with more features, they demand more resources and updated operating systems. So while some brands never update their media players and slowly lose support to open even the most basic of apps such as YouTube and Netflix, Xiaomi make sure your purchase will last you a good while.
Xiaomi also offers the best tech on the market packed into the Xiaomi TV Box S 2nd Gen. It comes with a Quad-Core CPU, 2GB of DDR3 RAM and 8GB of internal storage. This is more than enough to power your apps, and certain games, and deliver the best quality across all streaming platforms. You'll also enjoy a fluid and snappy experience from the Google TV operating system without worrying about it slowing down and getting cumbersome to use.
The Xiaomi TV Box S 2nd Gen is definitely a product for someone who wants to expand their TV platform into more than just a smart system. We know the device supports all the streaming apps but it does so much more. This unit is for those who want to control their homes and other smart products, set up meetings, listen to music with a simple command, get weather forecasts and more.
The Xiaomi TV Box S 2nd Gen especially leverages its internal power to enhance streaming. Through the device, you can stream Dolby Vision content in full 4K across supported apps and TVs. It also comes with a robust list of audio support including Dolby Atmos and DTS-HD.
For those who are not too worried about the quality of streaming,  perhaps you have another device which does this but you want to unlock the smart features available on offer, the Mi TV Stick is for you. This little device is less than 10cm big and turns your TV into a smart home hub and so much more for only R949.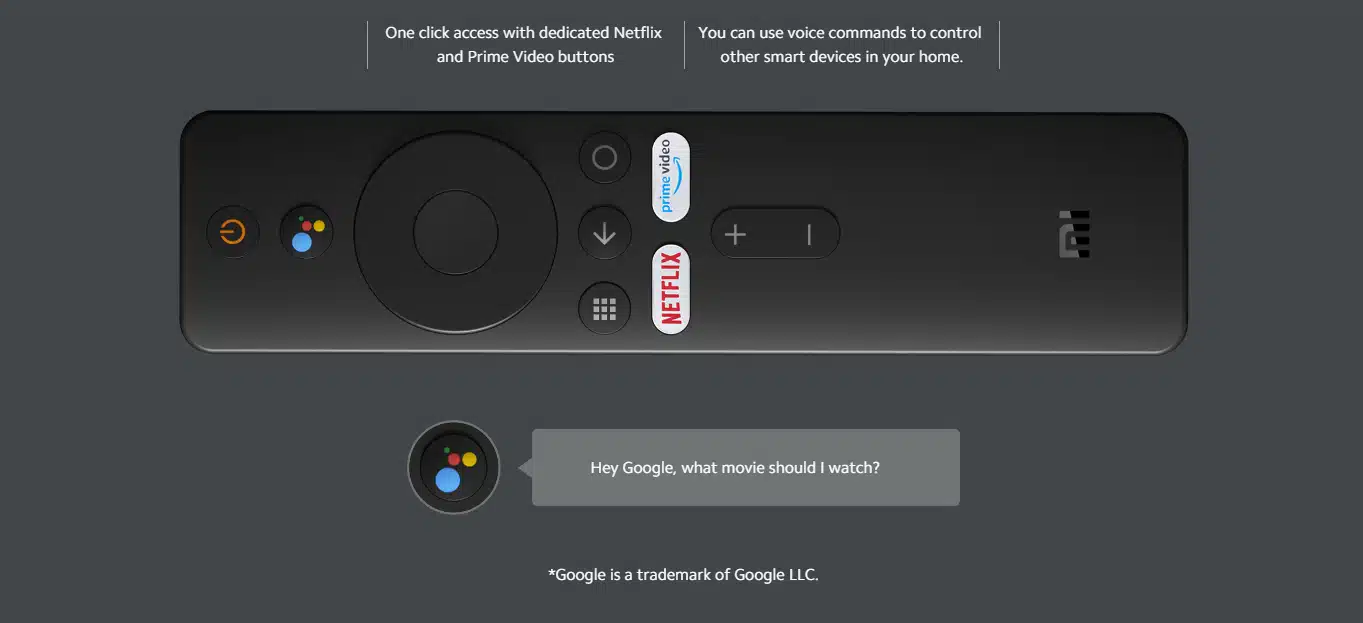 The Mi TV Stick is powered by Android TV and comes with all the support to download and install available apps but its focus on smart assistants is where it shines. Using the same voice command prompts, you can control all your other Xiaomi smart products in your home, check the weather, set up tasks for the day ahead and start playing your favourite content.
While the Mi TV Stick might sound exactly the same on paper as the Xiaomi TV Box S 2nd Gen, it doesn't come with the same streaming codec support and is limited to 1080p. You'll still be able to enjoy all your TV shows and movies across the huge roster of apps but content will be streamed at 1080p.
This is great for users who perhaps have a 1080p TV in their kitchen which they use while they cook. I know I have one and I use it almost every day to watch content while I cook and even recipes on YouTube while I copy them.
The small form factor of the Mi TV Stick also means it fits neatly away behind the TV by plugging into the HDMI port. So you won't have to worry about positioning a media box around your kitchen appliances.
The small unit is also great for travelling. You can stick it in your luggage and convert those boring hotel TVs into smart TVs wherever you go. The device is powered by a USB power adapter making it incredibly versatile too.
So to recap, those looking at the best 4K Dolby Vision and Dolby Atmos streaming content will definitely need a Xiaomi TV Box S 2nd Gen. It is packed with everything you need to expand your entertainment. It also comes with all the smart features such as Google Assistant and integration into other Xiaomi devices.
The Mi TV Stick, on the other hand, is a great backup for on-the-go and for those who need something a bit more affordable and aren't worried about the 1080p output. Its smart features also mean that wherever you plug the device into, you'll have access to all the smart feature advantages the Xiaomi TV Box S 2nd Gen brings to the table.
You can pick up the Xiaomi TV Box S 2nd Gen for R1,199 here and the Mi TV Stick for R949 here.