Lenovo has announced the top 3 Finals Winners of their recent Legion Create competition, aimed at growing the South African streaming and content creation scene.
Congratulations to m1n0 (winner), DreddForceGaming and CrankyMaiden on being the top 3 finalists for the Lenovo Legion Create initiative!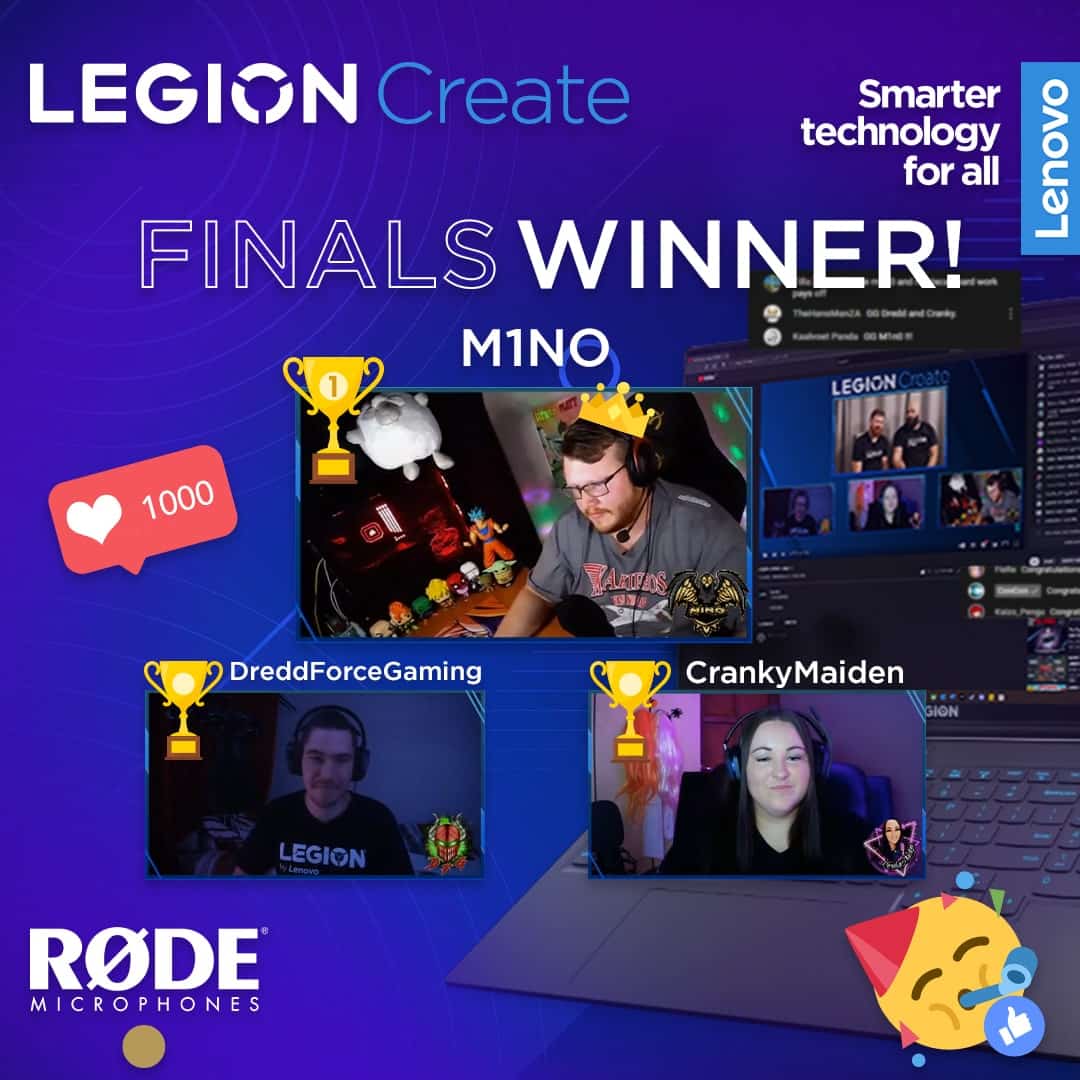 About Lenovo Legion Create
Lenovo, the global tech conglomerate, announced their Legion Create initiative, alongside RODE Microphones, which is under their gaming division, Legion. The aim of the initiative is to highlight micro-influencers, small-scale streamers, and content creators. By shining the limelight on 'micro-influencers', Lenovo aims to grow the South African market, fostering more and more opportunities for smaller streamers and content creators, giving them a bigger platform to thrive.
We've left each winner's Twitter links below so make sure you follow them!
Legion Create is part of the Lenovo Legion Gaming community, which aims to bring gamers together to discuss games and gaming culture with other players, as well as find other players to join in various games. Legion Gaming Community is described as follows:
"Gaming brings people together and we know that at Legion. We've created this space for you to play together and discuss games with other players. It's a place for fun, support, and getting to know each other."