Wargaming, the publisher and developer of the popular game World of Warships, is celebrating five years since the launch of World of Warships on Steam. To celebrate this milestone on the games platform World of Warships will offer an opportunity to receive $5USD Steam credit just by playing the game! On top of this, World of Warships is giving away two free DLC packs, hosting a marathon to win a permanent camouflage designed by a member of the community, and has created Steam-themed cosmetics to be unlocked through missions.
$5USD Bounty Challenge aboard
For this major event, World of Warships will be giving away $5USD Steam credit to new World of Warships players! To unlock this credit, players will need to earn the "Warrior" achievement in-game at any time from November 18 until December 17, which requires winning 50 random battles to unlock this achievement in the game client. Following the conclusion of the bounty challenge on December 17, players who have successfully unlocked the Warrior achievement will see the Steam credit added to their Steam wallet within one week.
DLC, all for free!
On top of this, Warships has two free DLC packs up for grabs of a value of $30USD, with the Dreadnought Starter Pack and the new Steam Anniversary Party Kit. Perfect for new players, the Dreadnought Starter Pack is packed with two Tier III Premium ships, one battleship and one cruiser, as well as three days of a Warships Premium Account, two Port slots, seven Steam camouflages and a boatload of economic bonuses.
The Steam Anniversary Party Kit is also chock-full of content. This pack features a Steam container, five Steam camouflages, a special "Piece of Cake" patch, and access to a special mission that allows players to earn the Steam flag and 5 additional Steam camouflages.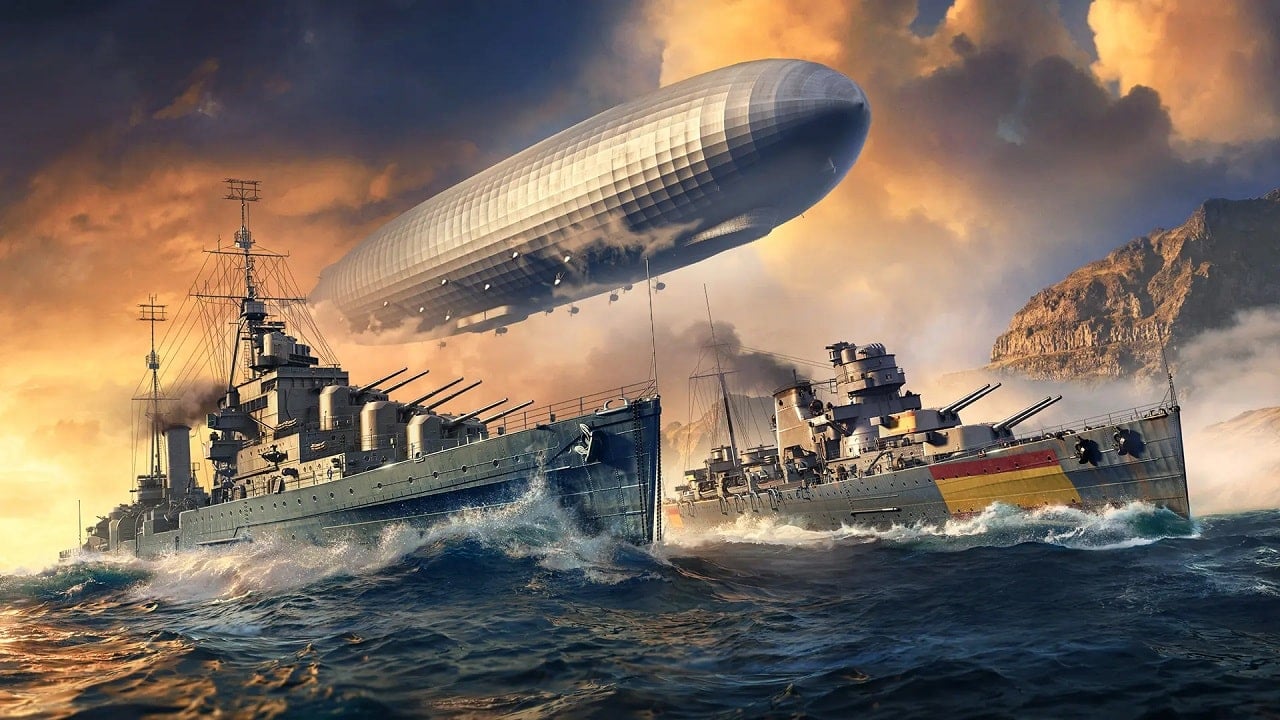 Complete the Camouflage Marathon
Following a community competition to design a Steam-themed battleship camouflage back in June, a winning design was selected and will now be available to players through a special mission marathon! The design created by Jav9th for the battleship King George V, can be unlocked alongside plenty of other camouflages, credits, economic bonuses and a Super Container across marathon's seven stages. Missions can be completed through a diverse range of methods including Brawl, Operations and Ranked, with ships and Superships ranging from Tier V-X.
Full steam ahead for the Steam patch mission chain
With all of this, Warships still has a few extra treats to celebrate five years on Steam! Players can also unlock another Steam container and several camouflages through a three-part mission chain before accessing a special Steam Patch and background cosmetics as the final reward.
You can find the full details on the notes here.
FAQ
How would the prizes be distributed? 5 USD would be added directly to your Steam Wallet.
When would the prizes be distributed? The prizes would be distributed in a week after the event ends.
What if my Steam Wallet's currency is not in USD? 5 USD would be automatically converted to your Wallet's currency. The currency rate is determined by Steam.
Do I absolutely need Steam account to participate? Yes, your game account needs to be created via Steam version of World of Warships. Also the prize can only be added to Steam Wallet, it's not possible to receive it in any other form.
How winners would be determined if the prize pool gets exhausted? The prizes would be distributed to those who has unlocked the achievement earlier.
Am I eligible if I had accumulated part of the victories before the event? Yes, you only need to complete the achievement during the event.
Am I eligible if i had unlocked the achievement before the event? Unfortunately no, the achievement needs to be unlocked during the event.
Are there any country limitations? Any Steam user with World of Warships in their Steam Library can participate.
How many time can I receive the prize? The prize can be received only once per Steam account.
What can spend those 5 USD on? They can be used for anything you normally can spend Steam Wallet funds on, there's no additional limitations.