It is 2020 and in the world we live in, we need memes as a form of survival. They make a crappy situation seem well, less crappy and when there's breaking news, chances are that it will be followed by a platter of memes to eat up over your morning coffee. Sony announced the official PS5 logo yesterday and of course, the memes are just too much to handle. Yes, the company just replaced the "4" with a "5" but who cares? It spawned memes.
RELATED: The Lord of the Rings: Gollum Will be Coming to PS5 and Xbox Series X
The internet's reaction to the Sony PlayStation 5 logo reveal pokes fun at almost everything there is about it. The fact that nothing changed but one number and the fact that Sony's logo reveal is sitting on close to 5 million likes over Microsoft's entire Xbox console reveal which is on around 900k. Facts are facts and the internet is a great place to be;
Take a look at some of the best memes we could find;
For those who want to downplay Sony revealing the PS5's official logo…yeah. I'm glad Xbox fans are excited about the things Xbox is doing now but please do not attempt to convince others PlayStation isn't going to make waves this year with the PS5. This is a miniscule reveal. pic.twitter.com/fOeZkmqyU5

— MBG (@xMBGx) January 7, 2020
When you don't know where your cat is pic.twitter.com/kzjj474uQ9

— Tal Waterhouse (@iiTalW) January 7, 2020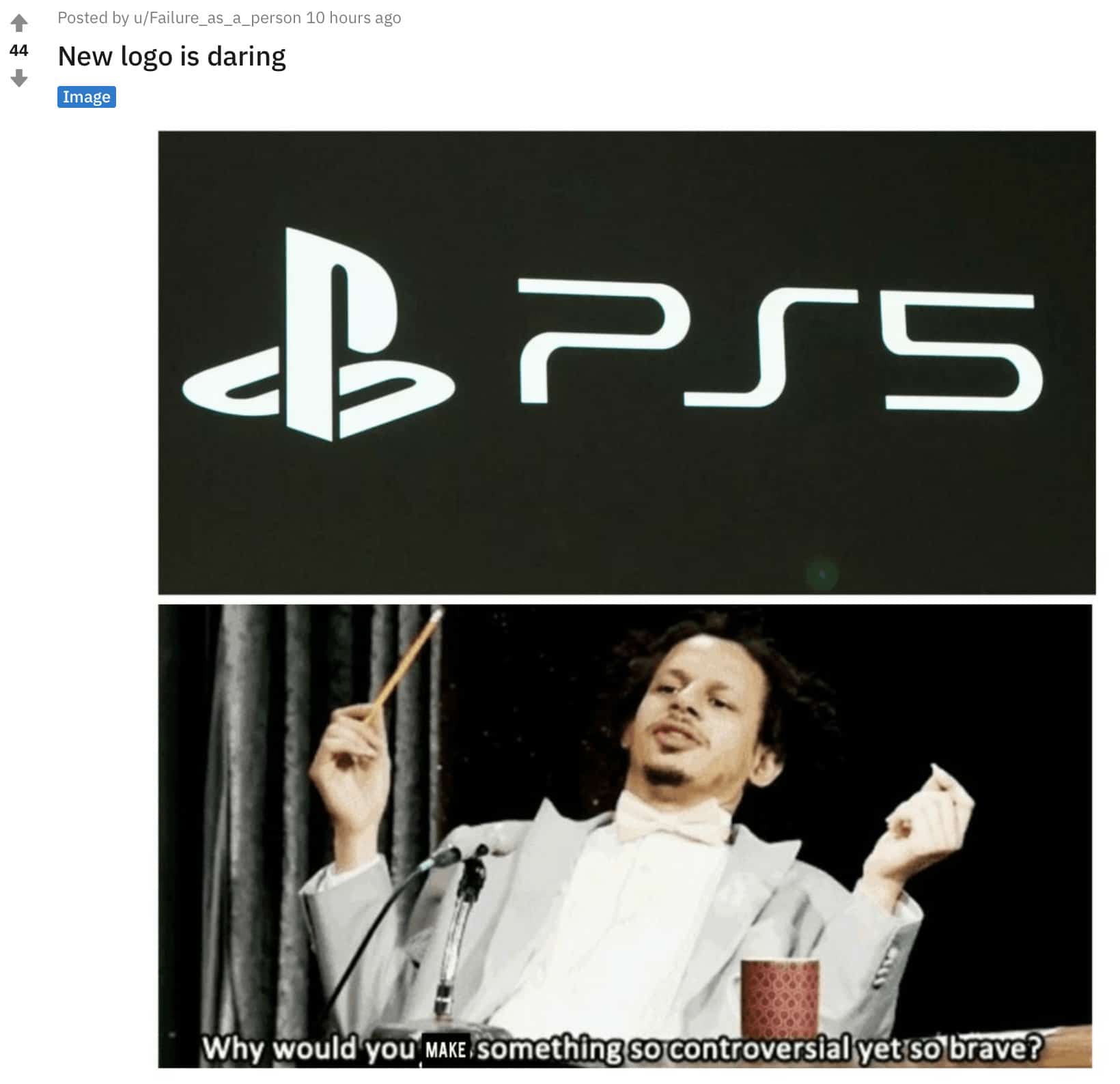 Sony's lead graphic designer coming up with the #PS5 logo#SonyCES pic.twitter.com/7xOJXBWHCF

— chris trenary (@bagel_chris) January 7, 2020
A lot of people are saying that Sony should have brought back the PlayStation 2 logo design style for the PS5?
You had one job Sony! #PS5 #PlayStation5 #SonyCES pic.twitter.com/jZVx4cZMQZ

— Gerard Downes (@spatulahat) January 7, 2020
The funniest part of the PS5 logo being identical to the PS4 logo is you *know* there were HOURS of meetings and discussions and notes and follow up calls and approvals for this design https://t.co/V9KLZCctbh

— Mike Drucker (@MikeDrucker) January 7, 2020
behind the scenes of the ps5 logo pic.twitter.com/kcxNjuO90t

— Noah (@PhantomArtifice) January 7, 2020
What do you make of the latest PlayStation 5 logo? Let us know down below.